Home design tips by- Arjun Rathi
Studio Arjun Rathi Design is a multidisciplinary studio working across Architecture and Industrial Design. A vertical in the studio caters to designing and building Lighting and Furniture. Working at both ends of the design spectrum, from single pieces made together with craftsmen to mass-produced objects developed in collaboration with manufacturers; the studio is not defined by a particular style, but rather by questioning objects while considering their context and cultural associations embedded in them. We take inspiration from everyday things, which by a simple twist become something unexpected. Arjun Rathi shares some amazing home design tips especially for kitchen and bathroom.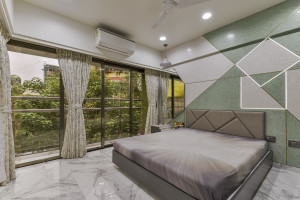 1.Kitchen
Kitchen has become an integral part of our home décor now. People who love cooking spend most of their time in and around the kitchen area and the most popular of all styles nowadays is an open kitchen or an Island kitchen. To make things interesting in such kitchens you can create an open display of ingredients and herbs. A lot of people like to grow their own herbs and small plants, a chimney designed on an island kitchen is a great display and this adds to the earthy warmth that the rest of the world associates with Indian food.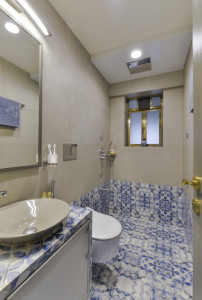 2. Bathrooms
Bathroom was originally called Gusulkhanas and was built outside the house in ancient times. Bathing has become more about the experience than it used to be about cleansing and hygiene. It's gone from just a functional space to a spa kind of experience and that adds a lot of character to one's bathroom. This is your personal space and it needs to be about you, you can decorate it with accessories you love, you can use candles to make it look warmer, add small plants to give it more color, Perfumes and air diffusers, not only will this give you a soothing and relaxed environment but your bathroom will look like a treat.
But apart from personal bathrooms we also have powder rooms and these needs to be more sharp and exciting because they are used by our guests. Make sure to use the best fittings with appropriate finishes, add color with either décor or with the design of the room, have a well-lit mirror for when you host night parties, use perfumes and air diffusers to keep it smelling nice always. Keep colorful soaps and lotions to add to the display. Since it's a powder room, one can easily use a painting or an artwork to make it more interesting for the visitors.