Danube Homes
Danube Homes is a Dubai based home improvement brand. It is a one-stop retail destination for Home Furnishing and Improvements, boasts a huge mix of over 50,000 products. It has stores across GCC in countries including the UAE, Oman, Bahrain, and Kuwait.
Danube Home provides customized solutions across its iconic categories- Living: which is Home Furniture, Furnishing and Complete décor range, Electrical and Chandelier, Dinnerware, Glassware, Fragrances; Sanitary & Luxury Bathware, Bathroom accessories, Massage bathtubs, Saunas, Flooring Solution Wooden Flooring and Tiles having Outdoor Tiles, Bathroom Tiles, Indoor Tiles and specialized wall tiles, marble, granite, etc and Garden & Outdoor furniture, Gazebo, Kids play range, Modular Kitchen & Appliances, etc. All the Products are hand-picked from across the globe and the consumers can enjoy international Luxury at an amazingly affordable price.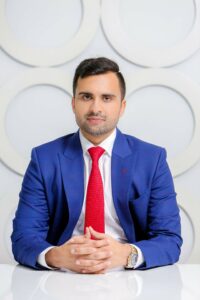 Born into a visionary family, the son of Danube group founder and CEO Mr.Rizwan Sajan, Adel Sajan learned his ropes at a very young age, the hard way. Starting at the tender age of 13 years and in his words "When my father's tie used to come to my knees", Adel worked his way up understanding different nuances and dynamics of the business on the job.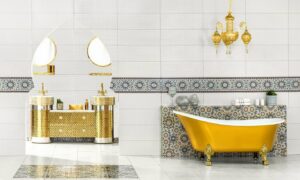 As a young, enigmatic, passionate entrepreneur, Adel was always driven by the need to take Danube to unprecedented heights. Infusing the company with new ideas and fresh perspectives, his youthful, flamboyant mark can be seen across the company. His business acumen and flair for modern omnichannel retail strategies, as well as scaling and partnership strategies, have made a significant mark ever since he took over the reins of Danube Home a few years ago.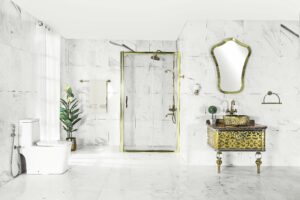 Their new range of luxe bathroom wear launched by Danube Home is all about opulence. The collection has a range of vanity, mirrors, bathtubs, and washbasins that are straight out of a royal's inner courtyard! So bring home this exclusive range of bath fittings and wear to add a touch of grandeur to your house. The range is exclusively available at their Danube Home outlet and is shipped across India.
Contact Details: www.danubehome.in