Sicis new collaboration
Sicis new collaboration with the Chinese giant DongPeng Ceramic. DongPeng Ceramics Company will be the first Chinese ceramic tile manufacturer to distribute and sell SICIS mosaics and the latest innovative Vetrite, large glass slabs with special technical and aesthetic characteristics, in all its collections and on the entire Chinese market, in addition to the famous creations in artistic mosaic. The ambitious plan launched by the top management foresees, in the period 2019-2024, the opening of hundreds of showrooms with the SICIS brand in the main cities of China.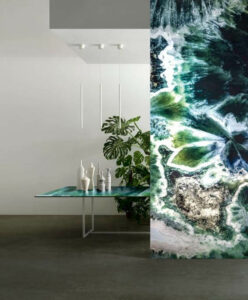 DongPeng Ceramics Company is one of the largest Chinese companies active in the ceramic sector with a production capacity of around 80 million square meters. Considered by the Chinese government among the 500 companies with high added value products, it has obtained important international certifications over the years.
SICIS is the largest Italian company for mosaic production using different materials, artistic mosaic making and also unusual cladding surfaces, such as slabs from Vetrite. Artistic mosaic is created in the Atelier of Ravenna, the largest in the world, by mosaic expert masters following traditional methods, re-enacting the role of mosaic and mosaic art through a process of studies and research on materials, ancient techniques and architecture.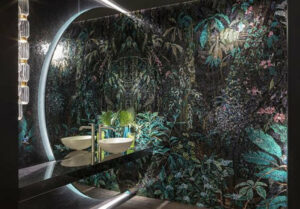 Furthermore, in a strategic brand extension process, SICIS consolidated its Interiors division, which presents a new way of interpreting interior architecture and is achieving success on the world market. The company is now engaged in 360° interiors projects, from superyachts to luxury hotels, to public works, to private residences around the globe.
The DongPeng-SICIS partnership could furthermore develop in the ceramics sector thanks to the value of DongPeng's productive know-how and the artistic know-how of SICIS to create a program of porcelain slabs with SICIS design and brand and commercialization in Europe.
Contact Details: www.sicis.com