Reading Time:
2
minutes
Karma Chakra Kerala by Karma Group
With the radiant wave and soothing palm trees swaying in the cool breeze. The vibe and aura of Karma Chakra Kerala is one picturesque feeling. This beautiful 24 room boutique resort provides the perfect hideaway from which to explore this rich and verdant region. All rooms have a view of the lake. Step on to your private balcony to drink in the sweeping views across the resort's lush, sprawling gardens to the bustling lake and tropical landscape beyond. There's a whole world of tranquil backwaters, alluring beaches, and incredible wildlife out there, just waiting to be discovered. But there's no rush.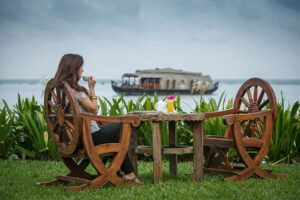 Take a dip in the infinity pool, feed your soul with an Ayurvedic massage or indulge in a signature cocktail before dinner. Kerala is a haven for nature-lovers: there are 12 wildlife sanctuaries and two national parks within easy reach of the resort. This is a landscape full of surprises. You may well spot a leopard, elephant, or even a Bengal tiger while you're here. Kumarakom itself is a favorite haunt of beautiful migratory birds, such as the Siberian stork. There is plenty to excite culture-lovers, too including an intoxicating mix of art, architecture, and literature.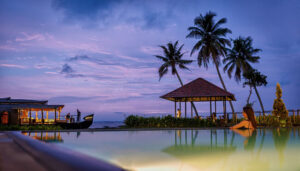 Karma group as a brand has its spotlight on not only operating in the hospitality space but in the entertainment space too. Karma properties are built to entertain its customers which gives them a unique experience altogether. The Karma element creates its impression not just from the exquisite luxury accommodation, but also from the slew of premium amenities provided. Their plush and diverse taste include the range of indulgent spas, performances by reputed musicians, restaurants offering the tastiest and delectable culinary, swanky bars, and enticing workshops, etc.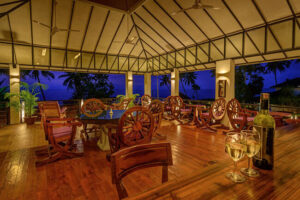 The philosophy of the brand has pushed them to create resorts that are diverse, authentic, and experiential.   Karma as a group is venturing in some new locations for their property. For now, the new home shelter is in Greece this year, Hakuba a key resort outside Tokyo, Japan is another new property.  Karma group recently inaugurated their resort in Dharamshala and few more resorts are in pipeline for pan India.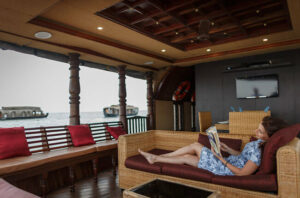 Contact Details: www.karmagroup.com