Porcelanosa Group- Xlight Premium Range
XLIGHT PREMIUM range from Urbatek, Porcelanosa Group evokes the beauty of quarried marble with amazing visuals and technical properties.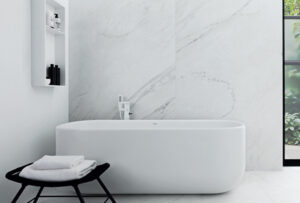 Urbatek, Porcelanosa group is a leading brand in Spain and abroad. The brand has always strived towards values like innovation and quality. With almost 40 year's business experience, the company is present in almost 100 countries throughout the world with a unique business model and strong corporate strategy.
XLIGHT PREMIUM
Inspired by marble, the new XLIGHT PREMIUM collection stands out for its rich variety of colours, combined with unique finishes that evoke the very essence of the polished and matt surfaces of the fine stone that they emulate, used in architecture since ancient times. Synonymous with exclusive elegance, the collection is designed for use on indoor residential walls.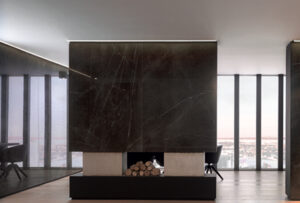 Nature
This finish comes in two versions:
XLIGHT PREMIUM AGED, with satin effects that highlight the particles in the stone, or the rest of the collection's impeccable full matt finish.
Applications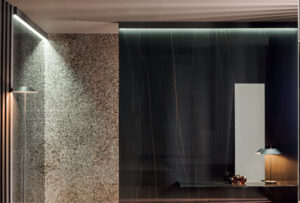 Wall coverings
It can be revamped on the walls. This large-format porcelain tiles can be used for interiors with a truly unique appeal.
Floor coverings
 It can be used on floors, bringing stylish elegance to residential floors, with immense potential for the creation of different layouts.
Format and Thickness
These large ceramic sheets – in formats ranging from 120 x 250cm for use on walls to modular 120 x 120cm sheets for use on indoor residential floors -have a slimline thickness of just 6mm. This simplifies the handling and transportation process, while still ensuring the necessary resistance.
(The article was originally produced in The Tiles of India magazine, Sept-Oct 2017 issue)