Whenever you hear about Armani, the one thing that comes into our mind is pure luxury, aesthetic, beauty, and sophistication. We are all very well aware of The Armani / Casa, which is a luxury collection brand by Armani group that reflects the vibrant clarity of Giorgio Armani's aesthetics. The brand has recently launched its 2020 collection 'Eclecticism and colour'. The collection is inspired by the abstract art of the early 20th century which is inspired by contact with other worlds and other cultures, encompassing orientalism, primitivism and original solutions.
The collection includes colour blocks and collages of colours run through fabrics, furniture and accessories, occasionally shaded and enriched with floral patterns that contrast with a palette of warm, golden tones. Weave motifs are produced with skill on fabrics and wood, while plays on interlacing hint at constructivism.
Here are the few products from The Armani / Casa decor 2020 collection Eclecticism and colour.
Geometry Shape Tables
A strong sense of geometry is a feature of the tables which includes coffee tables, seating and storage units. Simple-looking, like the drawing of an angle, the Puro coffee table is made from wood and stone recovered from previous production processes and is available in two versions with a brown brushed ash exterior and emerald green quartzite interior and vice versa. Here, the materials are cut into irregular strips and as the tables are made using salvage, each is therefore unique and a one-off.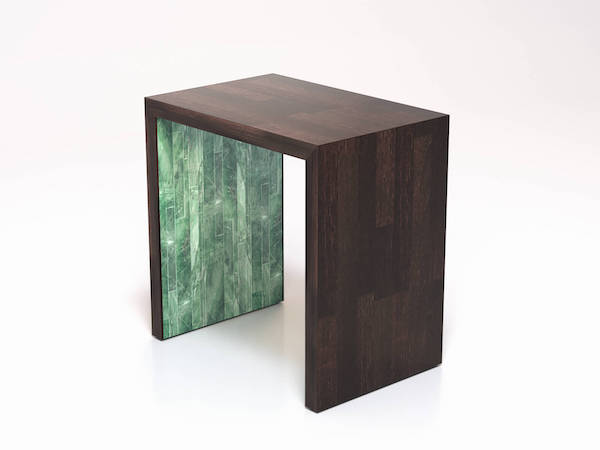 Armchairs
The Peggy armchair reflects femininity enveloping and lightweight. It is inspired by the multifaceted figure of Peggy Guggenheim, an American art collector, and particularly luxurious in the version- rosé silver leaf, applied by hand, with an irregular, artistic and artisanal effect.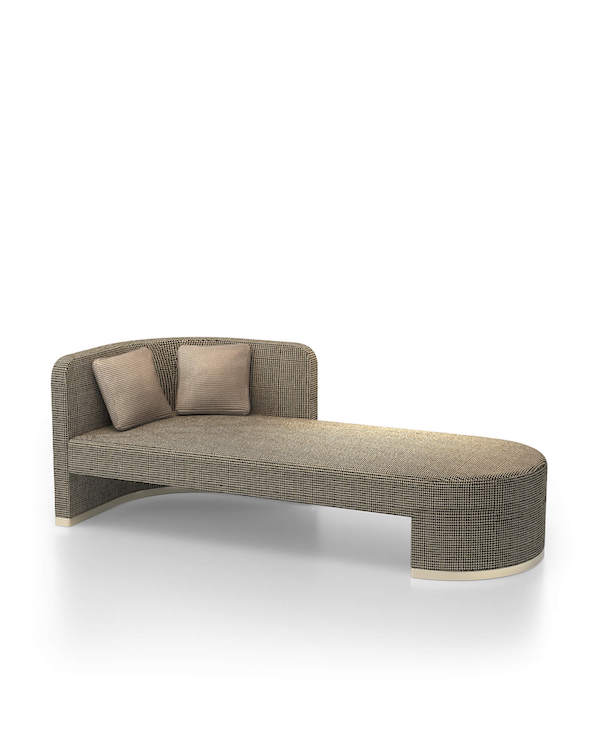 Classic lamps
Pamela is the table and floor lamp with a slim structure, inspired by a bamboo cane, in pale satin-finish brass with a laser-cut elm lampshade available in white, red or forest green.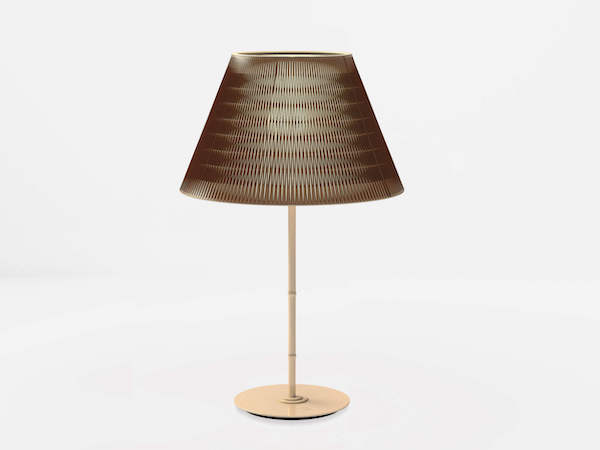 All Images Courtesy: Giorgio Armani S.p.A
Contact Details
www.armani.com