Reading Time:
3
minutes
Decor and design, color and textures, forms, and impressions, we are surrounded by these in our daily lives. To bring them into the confines of our home and instill a sense of style and panache is what home decor constitutes.
Anuradha Kapoor made a foray into the world of home interiors at an early age. Even as a young girl, she adorned her room with, eco-friendly and sustainable decor, so newspapers turned into colourful paintings, swatches of cloth were turned into soft toys, leftover coloured papers were cut into flowers and leaves and pasted on the walls and ribbons were braided and used as tiebacks for curtains. She considers herself fortunate to have been born with an innate sense of design.
Being a nature lover gave a further impetus to her design sensibilities and she always incorporates natural elements in her designs, be it plants, shells, stones, seeds, dried leaves, and twigs. She has always believed that you don't have to spend too much to have a beautiful home. A few innovative touches, like adding colorful cushions, flowers, and twigs, a shell you picked up from your beach vacation, black & white pictures from your parent's album, your simple DIY, or your kid's paintings. All these intensely personal memorabilia adds warmth and personality to your home.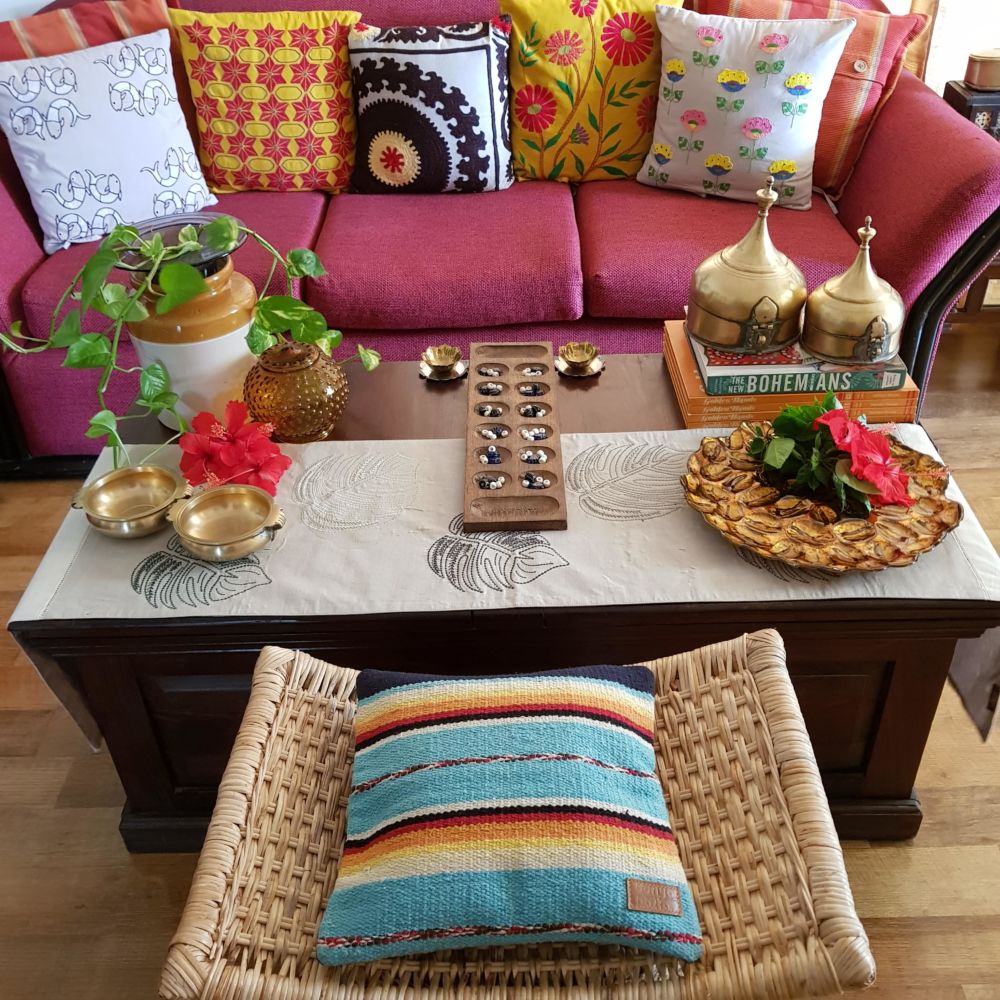 Today she is a successful Instagrammer along with having her own brand of unique home decor that is full of colour, alive and fresh. Anuradha has a knack of combining elements that would otherwise not be considered as high-value decor items, for instance, her use of basket planters, patchwork silk bedcovers, and our personal favourite – a wooden abacus, she uses them in such beautiful juxtapositions that they are almost surreal.
As we step into the festive season, The Tiles of India requested her to share some of her easy DIY decor ideas in the form of a Mood Board for our readers to get inspired and get creative! So have a look at the images and let your creativity soar!
Contact Details: www.anuraya.com