A dream home by architect Kapil Grover & Poonam Rathore
Architects and furniture designers Kapil Grover and Poonam Rathore's house in Karnal, Haryana is a reflection of their passion for design, and a brilliant expression of their luminous creativity.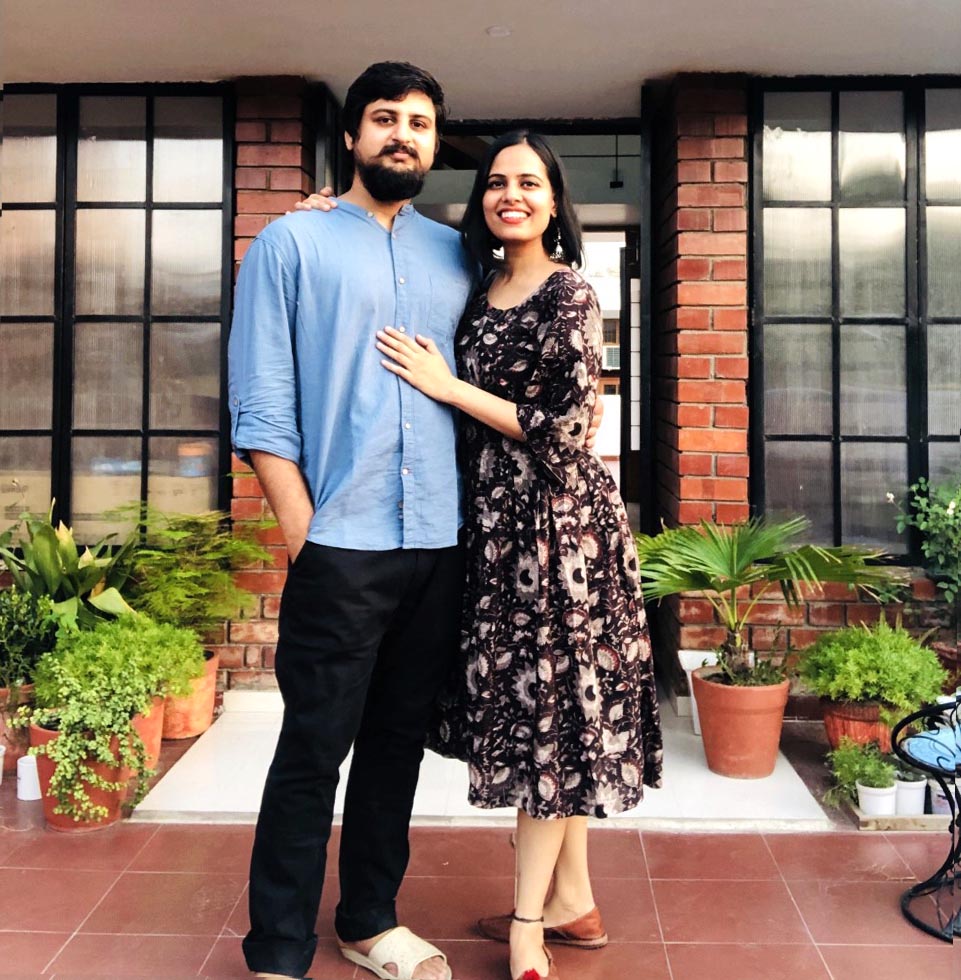 Each person has a dream to have a perfect abode which they can call their dream home. Each one has a different vision and image of what it should have and look like. Architects and Furniture Designers Kapil Grover and Poonam Rathore gave us a tour to their very own home which they call their Dream Home.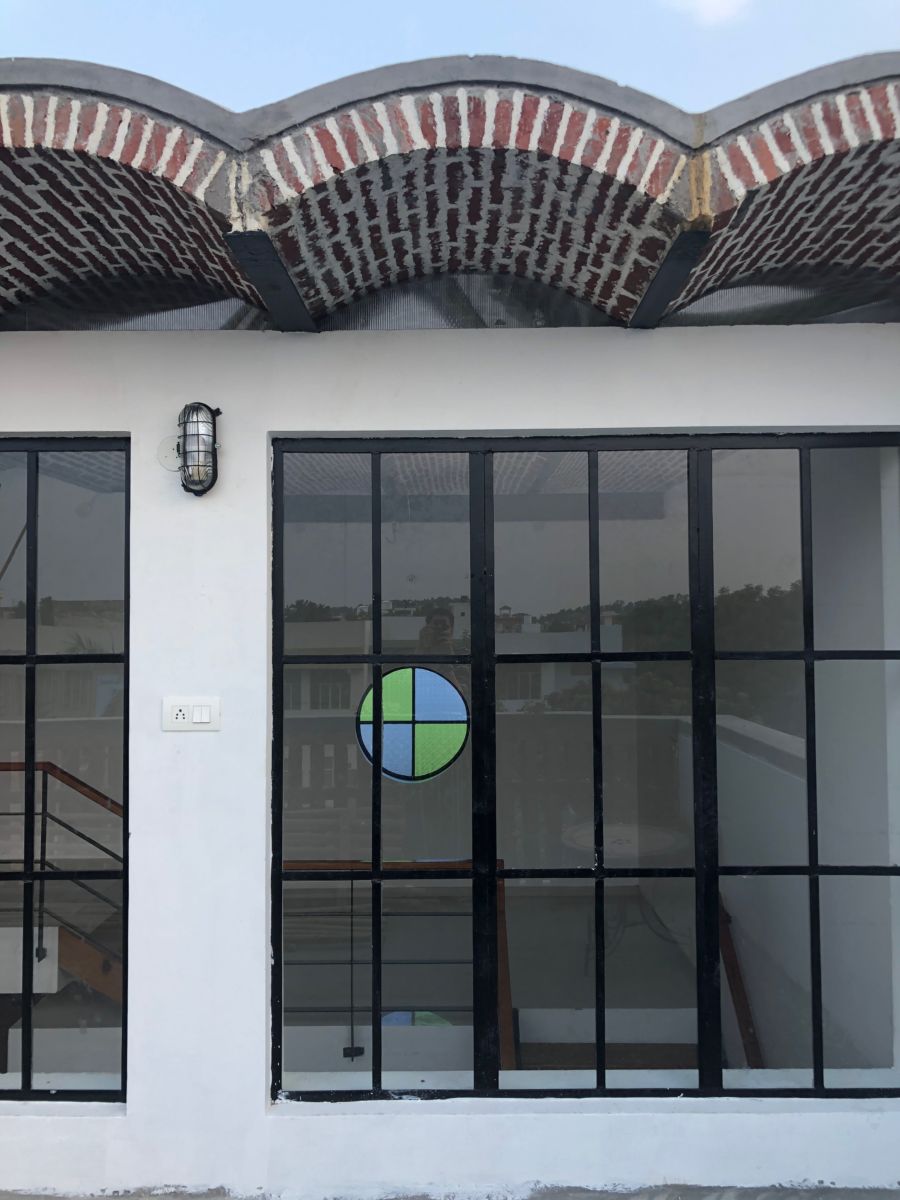 Poonam Rathore is from the old city of Jaipur and is a design enthusiast and a keen maker. She loves to illustrate, draw and write. Kapil Grover is a fond maker, loves to do hands on wood working and gardening, he is from Karnal, Haryana. Together they started their journey of forever, marking it with designing and building their home with love and experiments. Their dream home, situated in Karnal, Haryana is an amalgamation of dreams and techniques brought together to create a design utopia that is breathable, naturally lit and has fully ventilated spaces.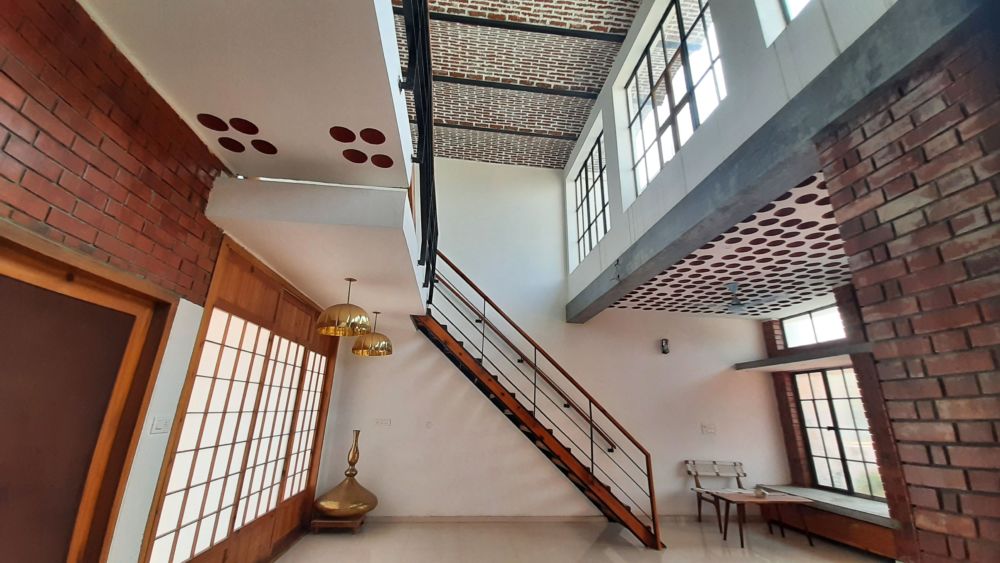 A two-bedroom house built on top of an existing ground floor welcomes the residents with large doors and windows into the double height space. The massive Jack Vault roof is used in the double height across the roof on top, inserted with led light to light up the beams during late hours.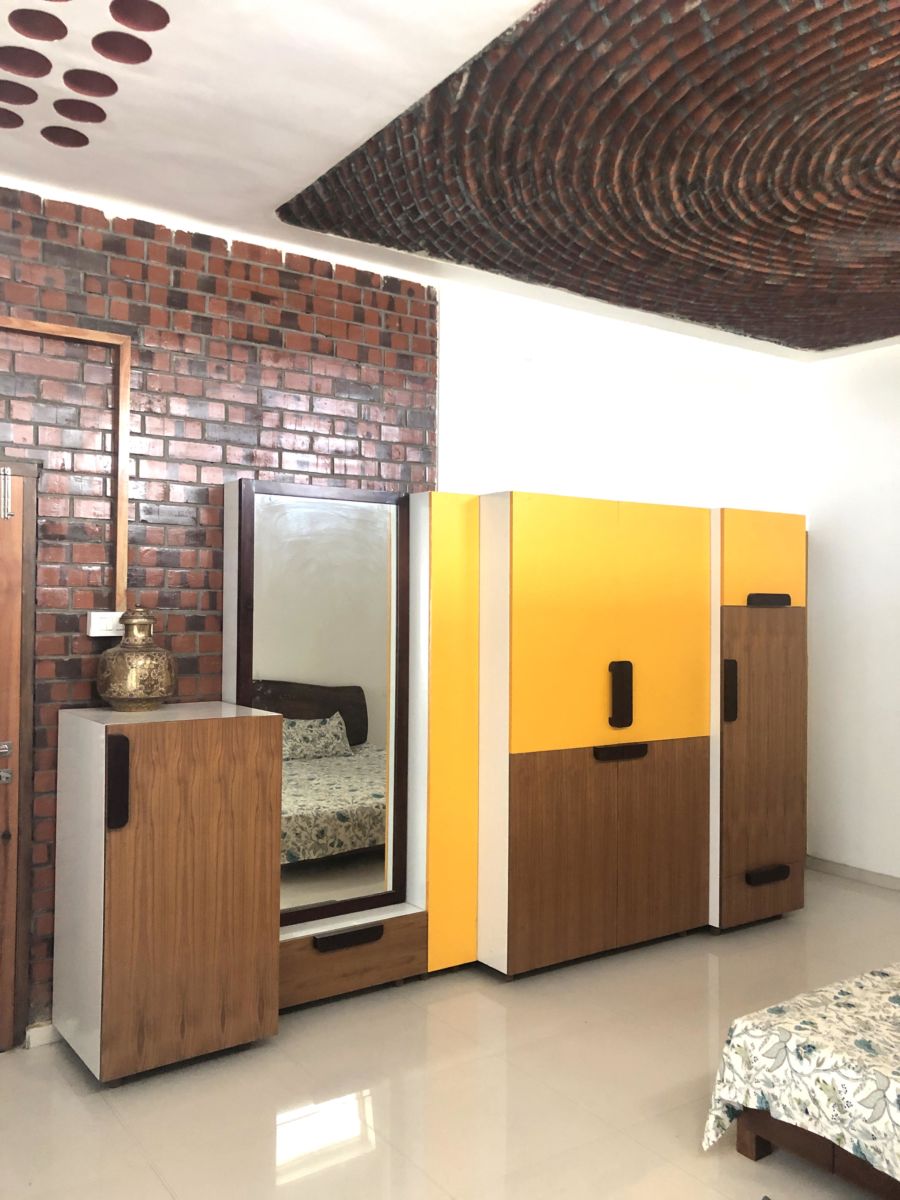 The two bedrooms display exposed brickwork on the roof, one of the first floor has a beautiful 12' by 12' flat funicular shell roof onto which rests the second bedroom. The Flat funicular shell roof is a traditional way of constructing flattened domes, the dip in the roof is 3.5." Brick tiles have been cut at an angle and then used in the circle to form a tight geometry locking the structure, circle within a square.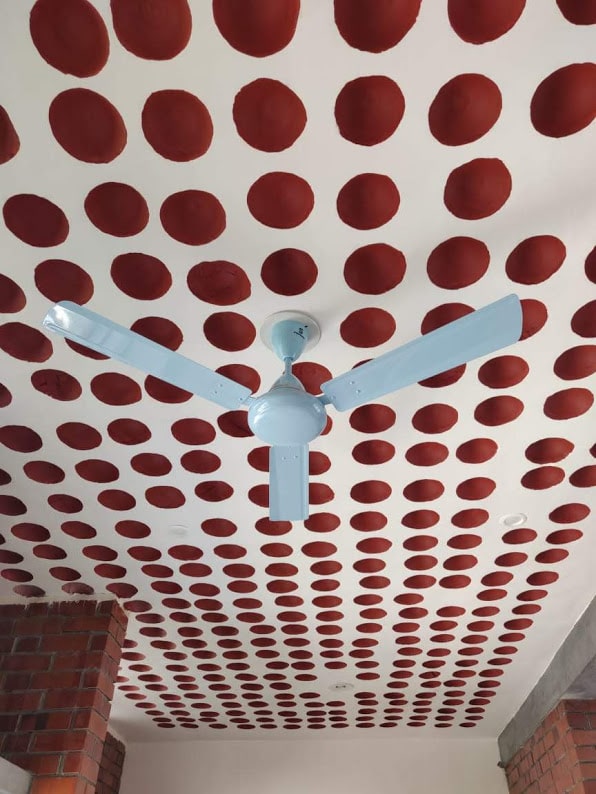 The two floors have between a mezzanine floor and are connected through a custom designed wooden and metal staircase. The mezzanine floor has a beautifully lit round window with coloured glass, which changes color as the sun moves along the day. The woodwork done in the house is all local wood like Sheesham, Jammu Cal and Teak. The house has influence of Japanese woodworking and Laurie Baker's ways of building. In addition to the house a complimentary home studio has been designed and placed onto the landing of existing staircase.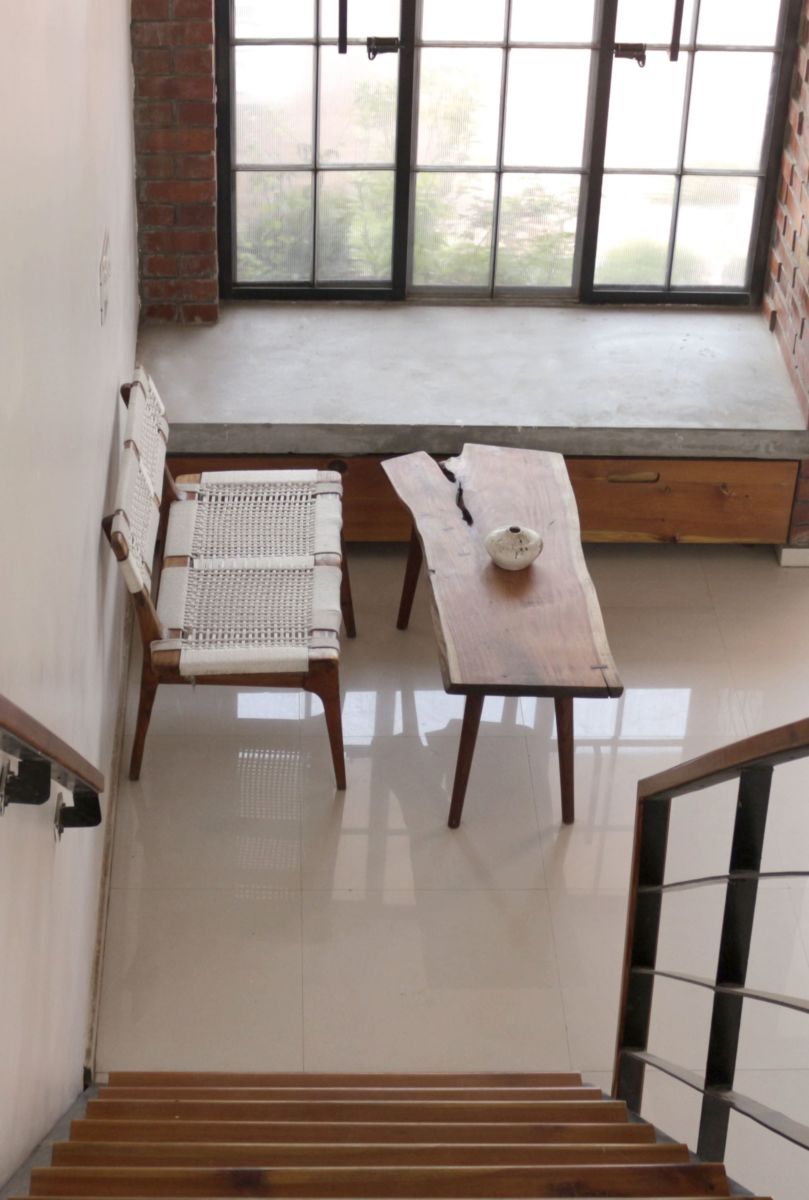 There are three Shoji Screens placed across the house bringing in natural light and peace to the spaces, two of them are in the home studio. The studio is facing the north direction and allows fresh light throughout the day. Along with the exposed brickwork and shoji screens the home studio has a fun ceiling with exposed terracotta pots and yellow IPS flooring.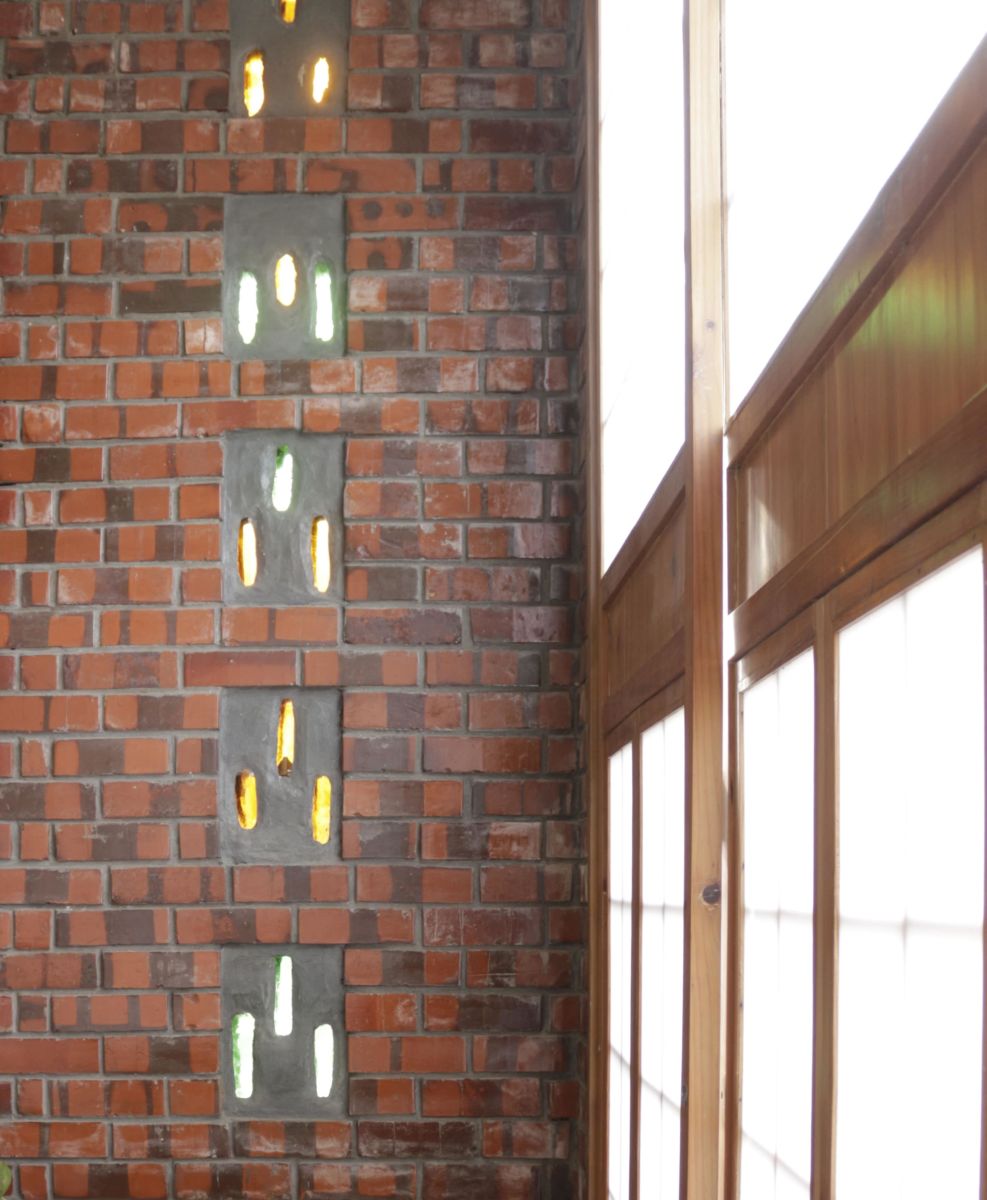 Each room is soaked in natural light and has calmness to it, the master bedroom houses a six feet round metal window with sleek brass handles, locally made in Jaipur. The house is adorned with large brass lamps, adding to the shoji screen in the double height space, also with the lamp another hand has beaten brass pot lights up space, making it a cultural mix of Japanese woodworking and craftwork of Jaipur. This residence is a dream that has been put together by two people who are in love, love for each other and love for design. We love it too!
Global Architects Award Winning Projects