Pop Art Bathroom
Pop art bathroom tiles feature illustrated portraits, bright and funky colours and modern art and style. We present to you some…
Pop art is colourful, quirky and stylish. The main elements in the pop art style are to use striking contrasting colours, paintings, stylistic décor plays an important role. Over the years and still pop art plays an important role in defining décor. It is used in interior style and also widely inspired on tiles for decorating bathrooms and other spaces in the home.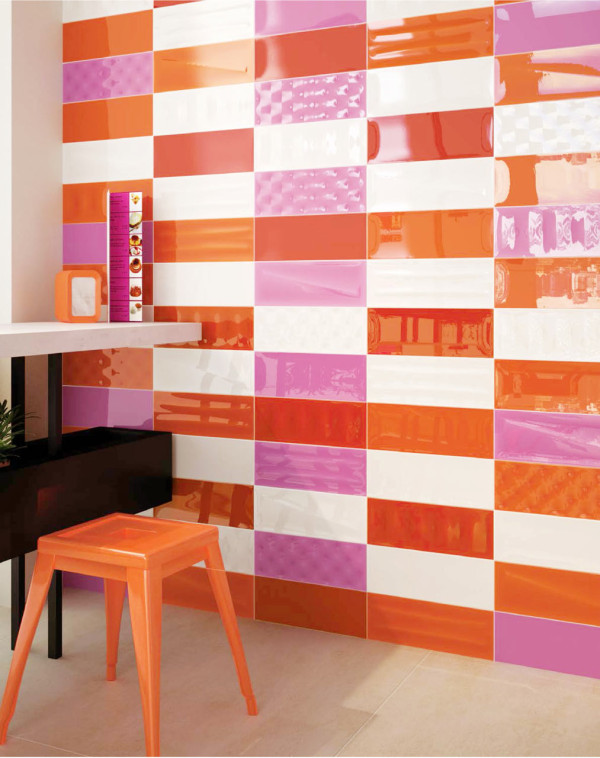 (Image Courtesy: Imola Group)
Designing a bathroom in Pop Art style is the best option. For ease of decorating, it is preferable that you select elements of the same colour. Pop Art is attributed to Andy Warhol, a well-known figure in modern art. We present to you some Pop art bathroom tiles collections inspired by various leading artist
The Andy Pop Art Mosaic wall tile
Inspired by the Pop Art movement of the 60s, which drew influence from commercial and popular culture such as Hollywood movies and pop music, these stunning tiles combine vivid colours, bold patterns and vintage popular imagery.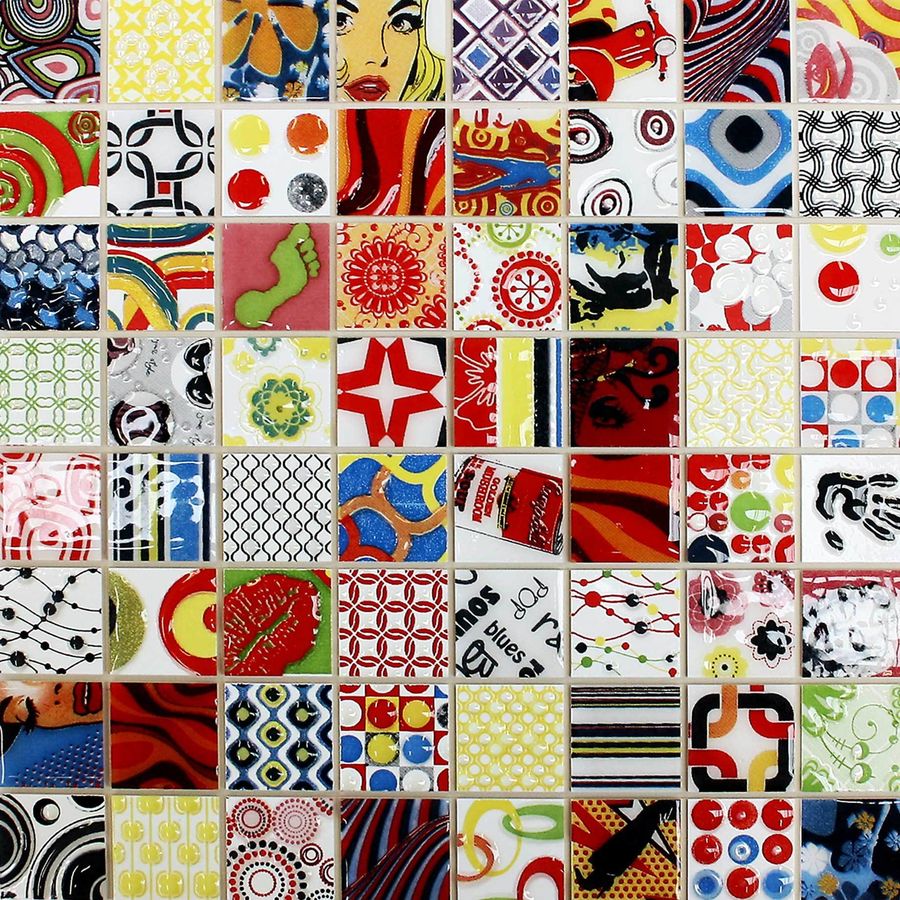 (Image Courtesy: www.tileflair.co.uk)
Andy Pop Art Mosaic tiles radiate personality and are perfect for a funky kitchen as well as bathrooms that incorporates lots of primary colours. They would particularly suit a splashback or a feature wall. Combine them with plain floor tiles and boldly coloured fittings and furnishings to really showcase these treasures of the ceramic tile world.
Roy Lichtenstein inspired Pop Art Tiles
 Quebec-based Ceratec launched a collection for Imola group of super fun tiles that were inspired by the pop art of Roy Lichtenstein. The Pop Series features 12 illustrated tiles with 10 complementary, brightly coloured tiles to round out the vibrant series.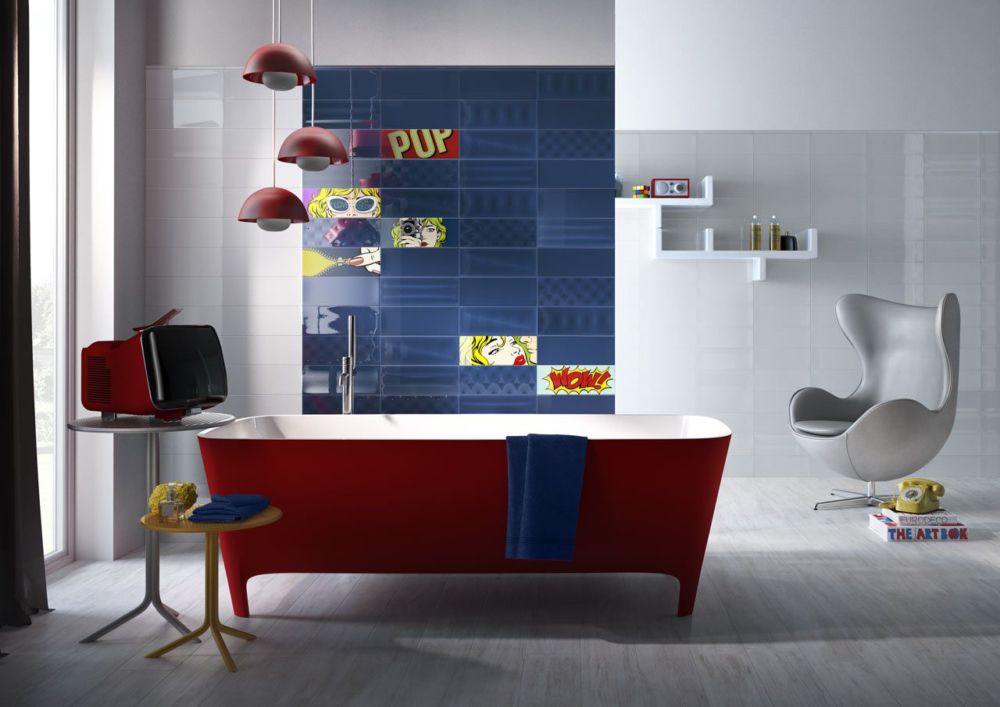 (Image Courtesy: Imola group)
Keith Haring inspired Pop Art Tiles
Ascot group dedicated to contemporary art: Game of Fifteen. The name comes from a popular game also called "15 puzzles" and recalls the number of artists involved in the project. Each collection will present a complete immersion in the style and poetics of a single artist. The series opens with a tribute to the master of pop art Keith Haring that ideally serves as forefather and torchbearer for the younger artists that will be introduced later.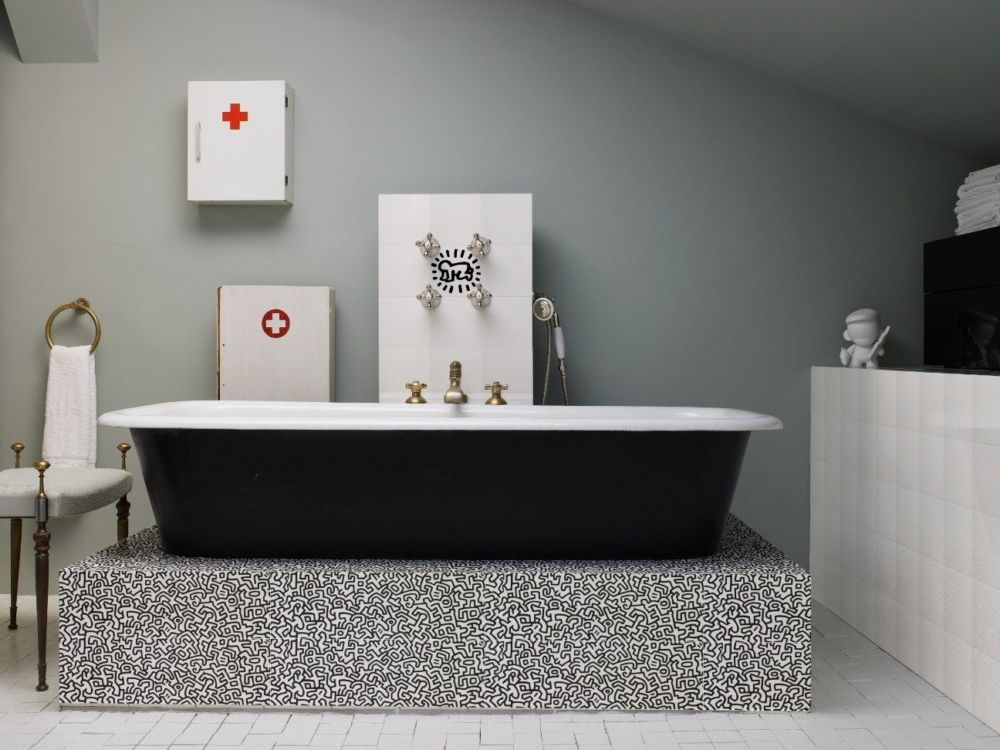 (Image Courtesy: Ascot Group)
Global Architects Award Winning Projects