Architect B.V Doshi – Amdavad ni Gufa
Pritzker laureate architect B V Doshi gives a distinct style to his projects; we bring to you one of his most well-known project, Amdavad ni Gufa.
One of Doshi's most experimental projects is Amdavad ni Gufa, built in 1995, is a cave-like art gallery that exhibits the work of artist Maqbool Fida Husain. The gallery is called gufa ("cave" in Gujarati) because of its resemblance to a cave. It was known earlier as Husain-Doshi ni Gufa, after its architect, B.V. Doshi, and the artist, M.F. Husain. Later it was renamed after the city of Ahmedabad, known locally as Amdavad.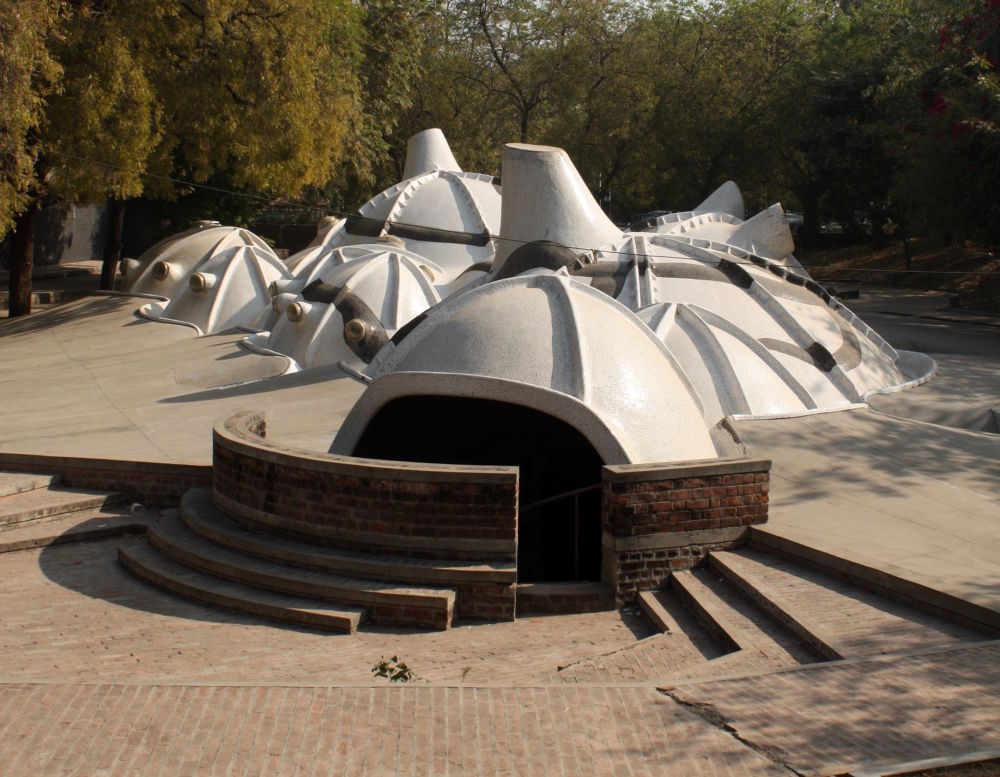 The gallery represents a unique juxtaposition of architecture and art. The cave-like underground structure has a roof made of multiple interconnected domes, covered with a mosaic of tiles. On the inside, irregular tree-like columns support the domes. It was earlier known as Husain-Doshi ni Gufa. There are facilities for special painting exhibitions and for projecting films. Gardens and a café are located above the ground. The structure's contemporary architecture draws on ancient and natural themes. The domes are inspired by the shells of tortoises and by soap bubbles. The mosaic tiles on the roof are similar to those found on the roofs of the Jain temples at Girnar, and the mosaic snake is from Hindu mythology.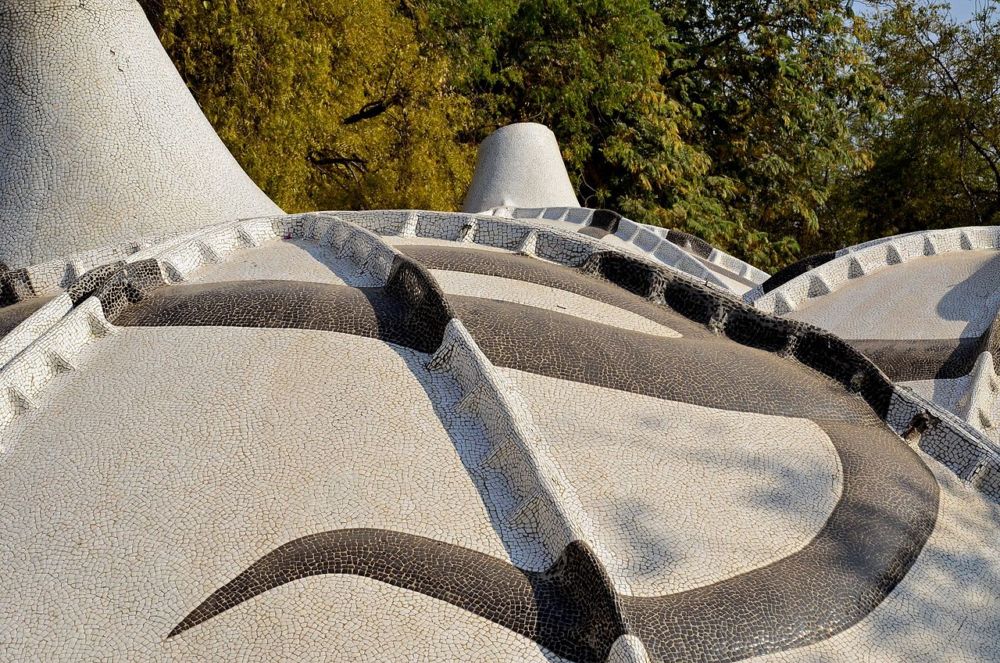 The Buddhist caves of Ajanta and Ellora inspired Doshi to design the interior with circles and ellipses, while Husain's wall paintings are inspired by Paleolithic cave art. The interior is divided by tree trunks or columns similar to those found at Stonehenge The gallery space is below ground level. A partially hidden staircase leads to a circular door that opens into a cave-like space. Though designed to display paintings, the cave has no straight walls, instead of using a continuation of the curved dome structure which extends down to the floor.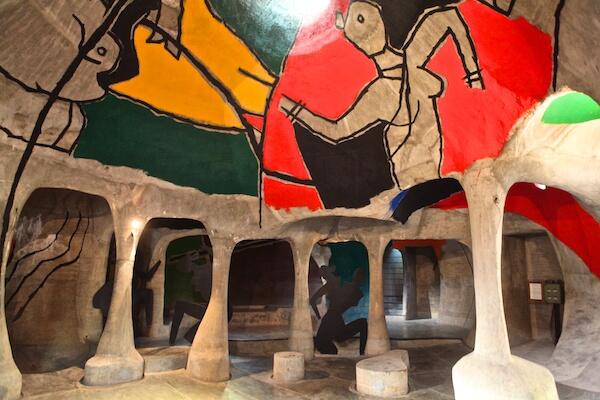 The domes themselves are supported by irregularly shaped inclined columns, similar to those found in natural caves. They are also said to resemble the trunks of trees. The entire design is made up of circles and ellipses. Light arrives though snouts, creating spots of light on the floor which move around as the day progresses, intended to create a mystic atmosphere.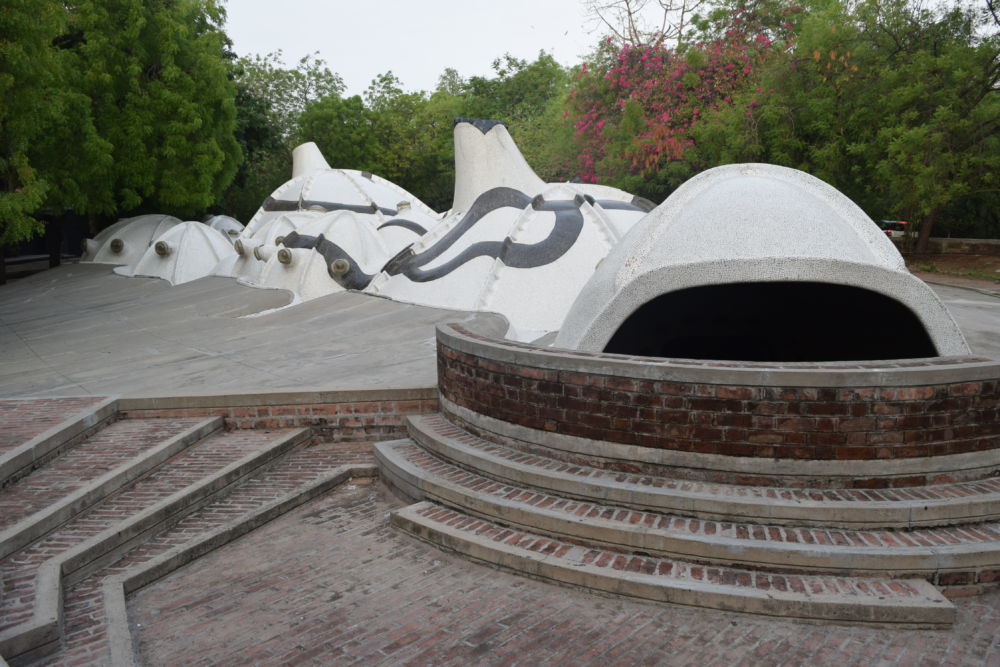 There is an art exhibition gallery space that is available on rent to artists to exhibit their artworks. It is one of the most frequently visited art galleries in the city. Art exhibitions of artists from around the country as well as international artists happen at the exhibition gallery weekly.
With inputs from various online sources