Architect Asit Karekar
Architect Asit Karekar founded the AUK DESIGN STUDIO in 2010. The company has been a part of a diverse range of residential & commercial interior designing projects since its establishment. The studio's driving force comes from a team of individuals with extensive knowledge and expertise in interior design and architecture.
Aspiring to create work that circles around craftsmanship and visually intricate yet simple construction details, their objective is to find the best means to a "GOOD DESIGN". Asit in a conversation with The Tiles of India…
Indian architecture is going through a very interesting phase as far as innovation is concerned. What are the most amazing trends that are emerging according to you?
Open concepts are really in vogue now. Clients these days prefer an open volume of spaces over privacy and enclosures, especially when it comes to bungalow design.  The cross flow of the wind, the amount of natural light pouring in, a large footprint to move around with ease, application of more rustic and raw looking material such as concrete facades, open brick elevations etc.,  all the above with the idea of "Minimalism" are the most amazing trends now.
What inspires you? What would be a dream project?
Simple yet elegant detailing we see in everyday life inspires us, we aspire to make one's daily habitat fun and interesting in ways we have not done before and hence we strive to approach every project in its own unique way depending upon what the clients want. It's the joy on a client's face when the keys are being handed over that inspires us to do it differently the next time.
Ideally, the Dream Project would be where a client comes up and says make mistakes…and innovate through them…!! I presume that would be our best work some day.
Do you see these trends making a long lasting impact on the way Indian architects design?
The trends of "Sustainability" & "Green Building" have been taken up since a long time by a few well known architects who knew the impact of these issues on the environment, we as the next generation of Interior Designers & Architects have to step up to the task to make the impact last even longer.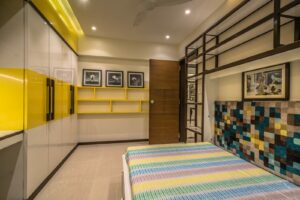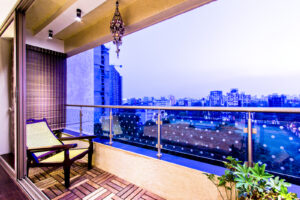 Contact Details: www.aukdesignstudio.com
Global Architects Award Winning Projects