Mathieu Lehanneur charms us once again with Café Mollien.
Mathieu Lehanneur is one of the few designers of his generation who is at the forefront of the international design scene simultaneously embracing many fields of creations from the object to architecture, from art to product, from craft to technology. He is ranked among the "World 100 top designers and influencers" by Wallpaper and Surface magazines.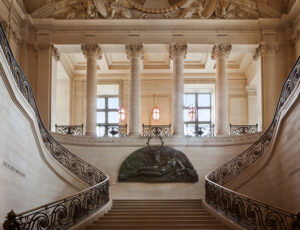 Describing the view from the Cafe Mollien, Mathieu Laehanneur says, "Standing on the landing of the monumental Mollien double staircase built in stone and bronze, with a labyrinth of the finest art galleries in the world stretching ahead of you; the most spectacular, never ending view over the Tuileries Gardens at your back, and the haunting soul of the nearby Mona Lisa floating through the air… what more could you ask for?" explaining the true beauty of this experience.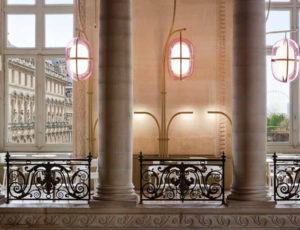 Located in the Denon Wing of the Louvre Museum, the Café Mollien reopens its doors after a one-month closure for remodeling. Managed by Elior Group and redesigned by Mathieu Lehanneur, the Café is a new venue linking the Carrousel and the Tuileries Gardens with the Louvre and its collection of masterpieces.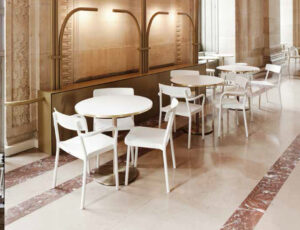 Café Mollien comprises an L-shaped dining room and a 230 terrace offering the best view of the Louvre Pyramid.
Contact Details
(The article was originally produced in The Tiles of India magazine, Sept-Oct 2016 issue)