Yellow Verandah is an interior designing company based in Hyderabad offering design consultancy and end-to-end turnkey design solutions. Every designer has an unique forte and style.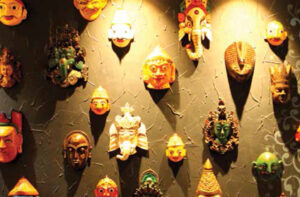 At Yellow Verandah, founder and interior designer Subhamoy Sinha is inspired by Mediterranean architecture and craftsmanship, French country style, Mexican traditional bold colors and textures, Tuscan rustic elegant touch, Moroccan romantic Moorish design, Spanish colonial décor and Indian tropical ethnicity.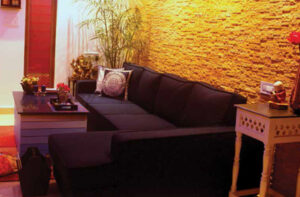 Spread over 1700 sq ft in Jubilee Hills, Hyderabad, the 3 BHK apartment is owned by an investment banker who hails from the world of exotic stones, camels and palaces – Rajasthan. The design theme is a combination of Moorish style, Oriental indulge and Indian ethnicity. "I have tried to transform a simple brick structure to a real essence of beauty. It boasts of a down-to-earth style with sheer luxury, relaxed design to create an exotic mood to indulge your personality – but without losing the soul of Mediterranean and Indian traditions.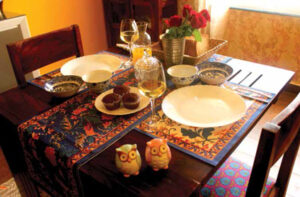 Yellow Verandah undertakes a project usually at brick stage so that they can plan the flooring and wall claddings well in advance. Their floor designs range from simple inlay work to exclusive patch, parquet, mosaic marble murals, rugged seasoned wooden flooring with embedded metals, stones or hand paintings.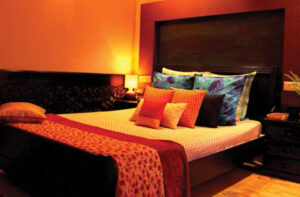 (The article was originally produced in The Tiles of India magazine, May-Jun 2016 issue)