An Extract…
The Tiles of India spoke to Qutone CMD Manoj Agarwal about the launch of I Marble.
Qutone has launched Asia's biggest magnum product in the ceramic tile industry by the name of "I Marble": Intelligent Marble. The launch witnessed the presence of Bollywood biggies. CMD Manoj Agarwal spoke about this new collection and the company's future plans.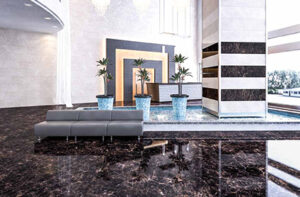 In conversation with CMD Manoj Agarwal …
Kindly elaborate on the unique features and sizes of 'I Marble'? What is the USP?
The size of 8 x 4 ft is 'I Marble's' USP.
The features are as below:
The range is easy to maintain. All products have zero resin-filled patches with smooth finish.
The collection is very sturdy and is also recommended for high traffic areas.
The slabs are magnificently huge in size and reduce any possibility of wastage while installation.
The mammoth size adds grandeur to any surface application and the extremely lightweight products make it an ideal choice for kitchen counter tops, floors, wall claddings amongst others.
All the slabs have water absorption of less than 0.03%, ensuring the surface remains 100% moisture free evading the growth of bacteria and fungus.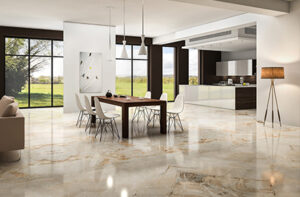 Nowadays, there is lot of demand for tiles inspired by natural products. Is your latest collection inspired by such a trend?
Demand – Supply – Demand, this is a 360 degree circle. When you create a technology, a new innovation and then market it, you create a demand. With traditional products like marble or wood, the fear is they will deplete. 'I Marble' has been created with an unique technology to provide better installation and usability. Some of the products have been inspired from natural product surfaces.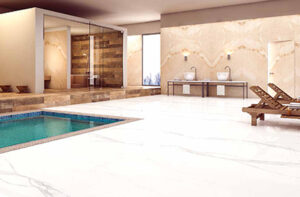 Contact Details
(This article was originally produced in The Tiles of India magazine, May-Jun 2016)