Morocco
Morocco is a country with mesmerizing views, a rich and hidden culture with unique beauty and enchanting architecture.
Morocco is a country located in the Meghreb region of North Africa and is known worldwide for its rich traditional architecture as well as culture and civilization. Its heritage monuments which are UNCESCO listed have still been maintained well.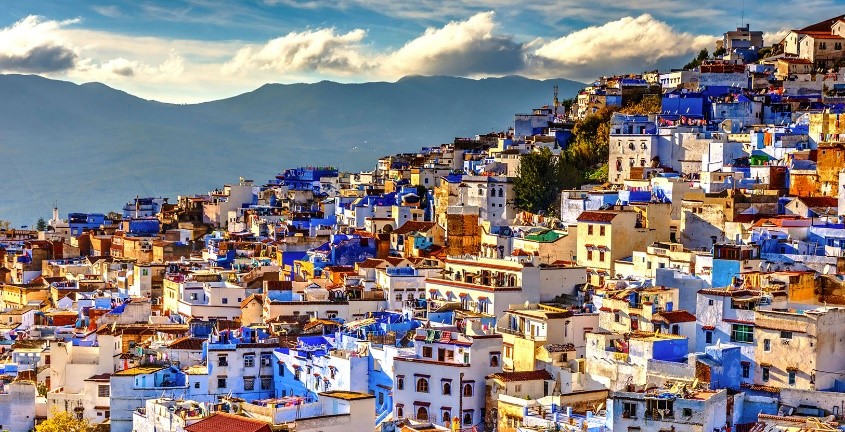 Moroccan architecture reflects its rich history of the constant absorption and assimilation of diverse strains, marked by successive waves of settlers through both migration and military conquest. This architectural heritage ranges from ancient Roman and Berber (Amazigh) sites to 20th-century colonial and modern architecture and has evolved into a mesmerizingly beautiful design language.
The most recognizably "Moroccan" architecture, however, is the traditional architecture that developed in the Islamic period (7th century and after) which dominates much of Morocco's documented history and its existing heritage. The recognizable features such as the "Moorish" arch, riad gardens (courtyard gardens with asymmetrical four-part division), and elaborate geometric and arabesque motifs in wood, stucco, and tile work (notably zellij) are very famous.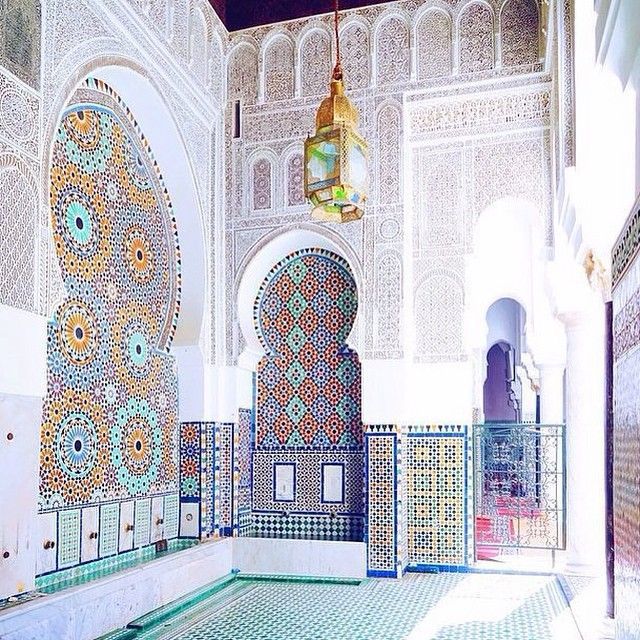 Zellij (sometimes referred to as Zellige or Zelige) is a Moorish artform that features heavily in Moroccan architecture. The striking tilework is created using geometric tiles that are set in a plaster base to form wonderfully intricate patterns.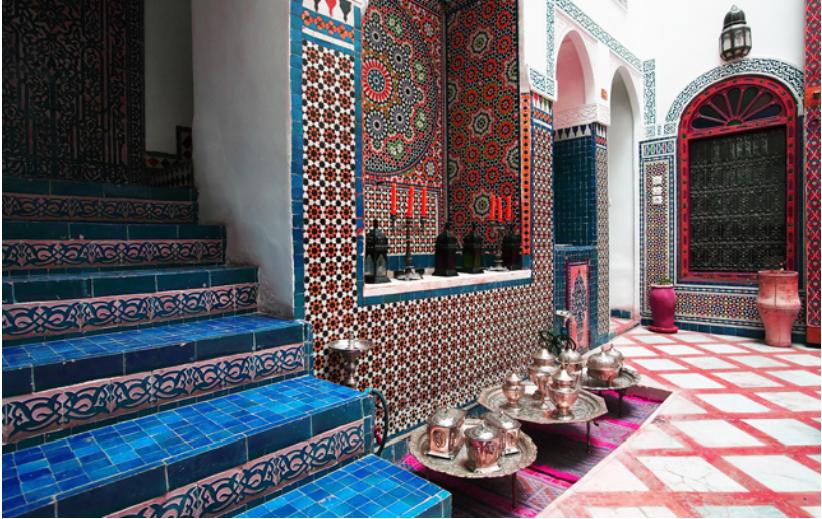 Moroccon tiles have been trending all over the world for their unique, eclectic design aesthetic for the last few years. They are vivid in appearance, with bright colors, are hand-painted, and are available both in encaustic cement and cement-look with a certain timeless quality to them.
Moroccan cuisine is considered one of the most diversified cuisines in the world. Spices are used extensively in Moroccan cuisine. The main Moroccan dish is couscous. The most popular drink is "atai", green tea with mint leaves and other ingredients. Tea occupies a very important place in the culture of Morocco and is considered an art form.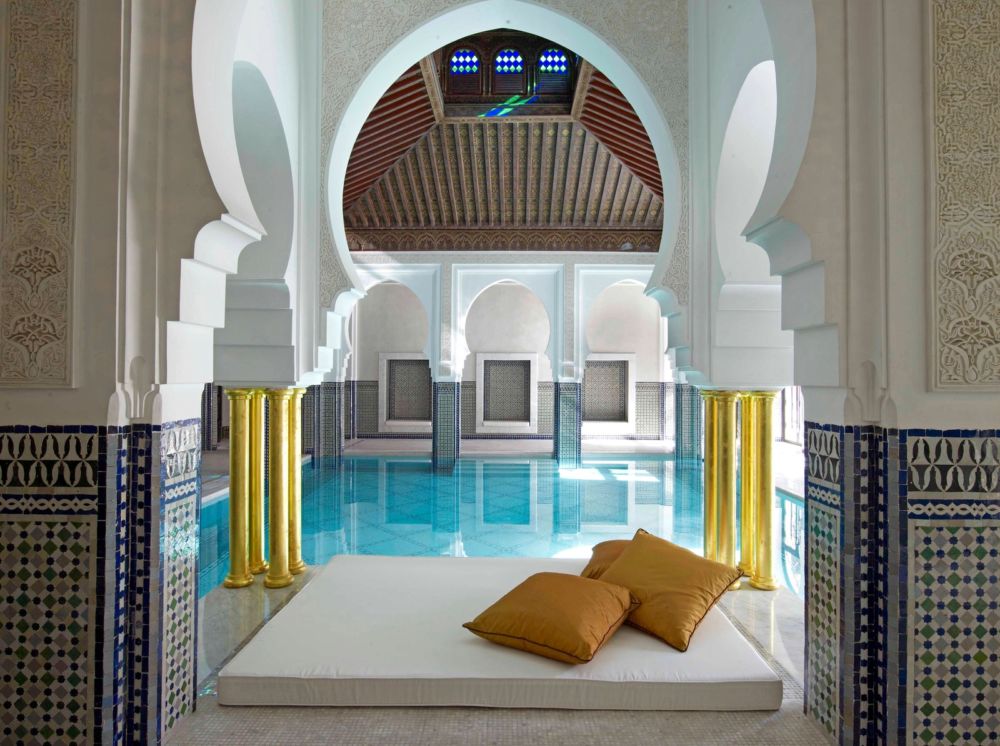 Chefchaouen, a traditional Moroccon townscape is what one should never miss. It is also known as Chaouen, is a city in northwest Morocco. It is noted for its buildings in shades of blue and offers many native handicrafts that are not available elsewhere in Morocco, such as wool garments and woven blankets.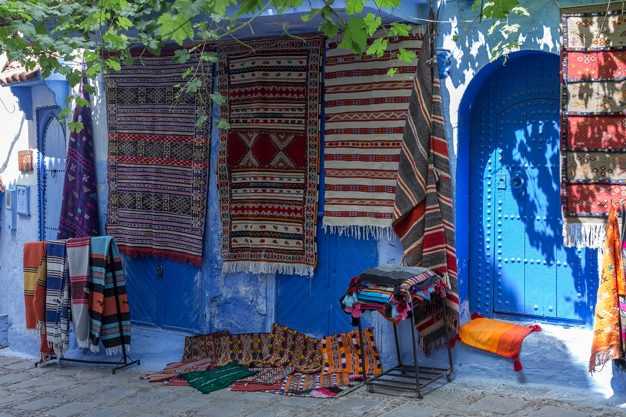 Chefchaouen's blue walls are a popular subject of interest. There are several theories as to why the walls were painted blue. One popular theory is that the blue keeps mosquitoes away. The blue is said to symbolize the sky and heaven and serve as a reminder to lead a spiritual life. However, according to some locals, the walls were mandated to be painted blue simply to attract tourists at some point in the 1970s.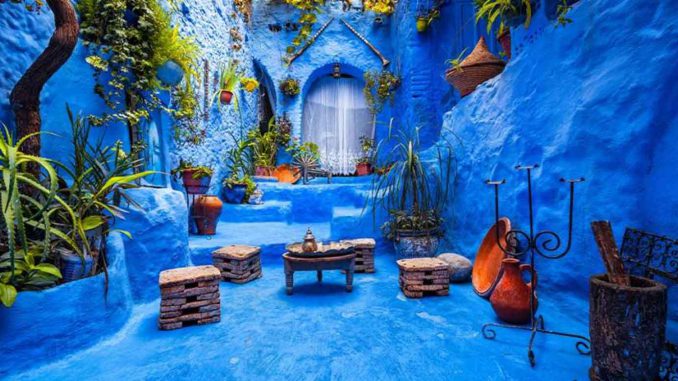 A city that finds itself in many cherished photo albums, it is also a strong source of design inspiration for designers and interior decorators from the whole world along with design lovers who throng the city for its many architectural and design splendors.