Kaza Concrete Collection
Kaza was born from the concrete controversy; rebranding the industrial material as a luxurious one through striking an impeccable balance between artistry and craftsmanship, design, and engineering. In essence, they translate architecture and nature into the surface, incorporating tactile 3D elements for bold accent walls and facades, and mesmerizing terrazzo patterns perfectly suited to durable feature floors, for interiors and exteriors alike.
More than just a manufacturing facility, Kaza serves as both design and research and development lab (CONCREATE) facilitating the creation of unique collections, bespoke tile designs, and offering material, color, pattern, and style consultation.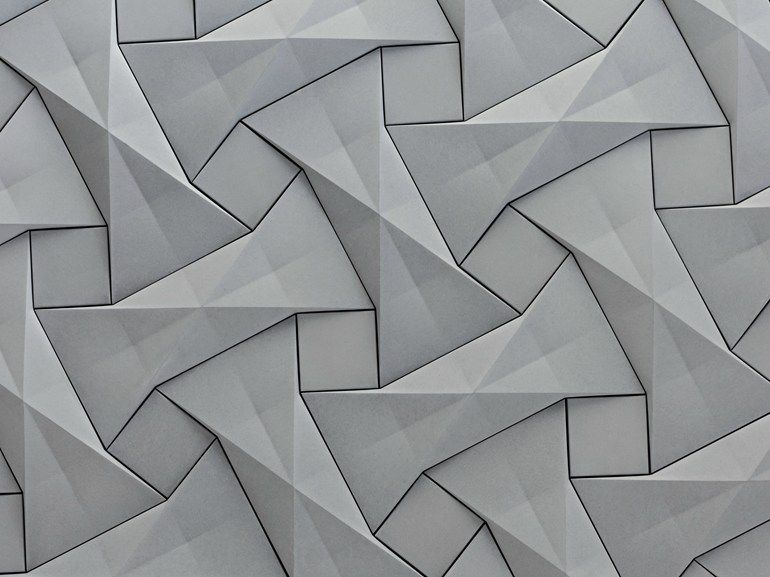 Kaza was founded in Szentendre in 2012, a historically artistic hamlet just outside of Budapest, Hungary, and since then the brand's concrete and terrazzo creations have found their way to more than a thousand high-end commercial and residential projects across 4 continents, through the collaboration with the world's finest A&D firms and the global sales partner network.
The spirit at Kaza has been curious, intuitive, artistic, and entertaining from the start, manifesting the care and skill invested in what we create.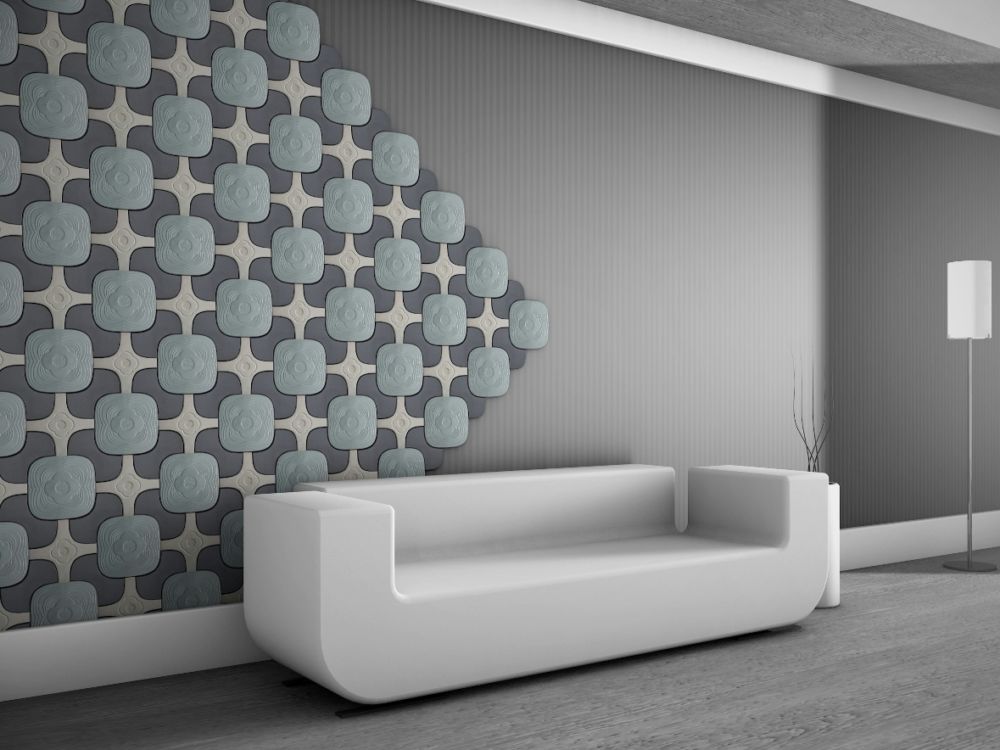 Technological advancements in the manufacturing of concrete products have made it possible to create the perfectly smooth, homogeneous surfaces that Kaza tiles can be instantly recognized by. This delicate quality however is not limited to dimensional products and is available in a panel format as well.
Kaza Concrete tiles are applicable for both indoor and outdoor use. The brand offers 24 base colors. Kaza floor panels and tiles provide elegant concrete floor surface solutions for indoor and outdoor areas. Carrying the same level of aesthetics and quality that KAZA wall products are known for, panels create only the slightest raster, while tiles operate with contemporary geometries.
Hexagon
Kaza hexagon tiles can be fit for both wall and floor surfaces, available in smooth and terrazzo finish as well. It can be used separately or complemented with the Edgy tiles as both designs are based on the same dimensions. In the case of terrazzo finish, the brand uses the proprietary concrete formula and adds mineral stones (basalt, marble, and granite) with different aesthetic qualities. By exposing them to the material, the brand sheds light on mesmerizing patterns. The terrazzo collection includes 10 different color and stone combinations but advanced combinations are also available upon request.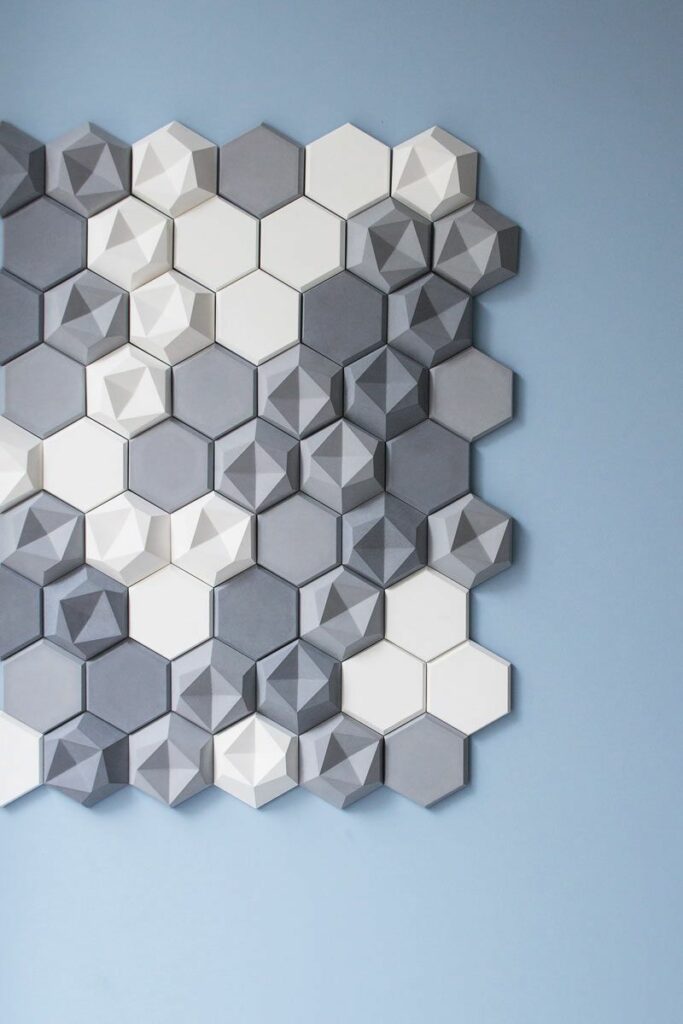 Panels
The Kaza panel collection offers subtle yet distinctive coverings for medium to the large-sized wall and floor surfaces. Along with well-known and easily applicable square and rectangle-shaped pieces, the family comprises a modular set of flat tiles with circular elements as well. Suitable for both internal and external applications, the boards are available in three different contemporary surfaces: smooth, rough, and terrazzo.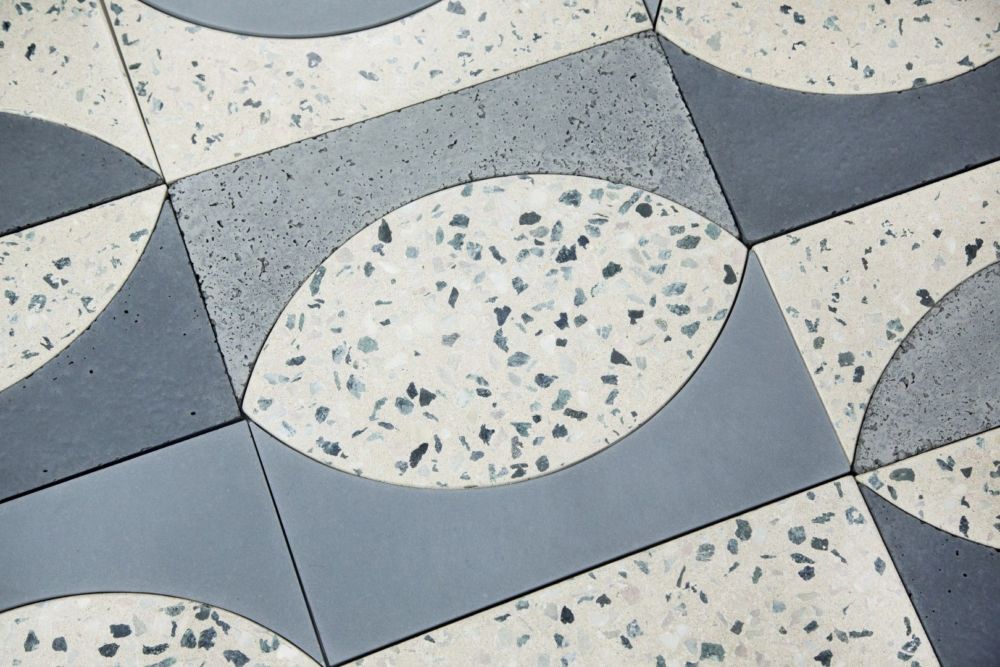 Weave
The Weave tile series consists of three individual styles in two different sizes: ' the Maldives', 'Kalahari', and a flat piece. It is simple in structure and repetitive in form. The surface is the smoothest, specially formulated concrete, best described as "liquid stone". The weave is a contemporary classic well suited for any environment.