Tropical Theme House by Nikki Hunt of Design Intervention in Singapore
Interior designer Nikki Hunt of Design Intervention has won the latest Tatler Design Award, an annual celebration of notable residential and commercial projects. The Tatler Design Awards is all about embracing creativity and innovation in Singapore's design scene. The project was recognized in the category of "Best Use Of Colour". Design Intervention was established in 2004 and is helmed by partners Nikki Hunt and Andrea Savage. Over the years the design firm has made quite a name for themselves, creating award-wining projects, and receiving accolades from the industries' most renowned sources.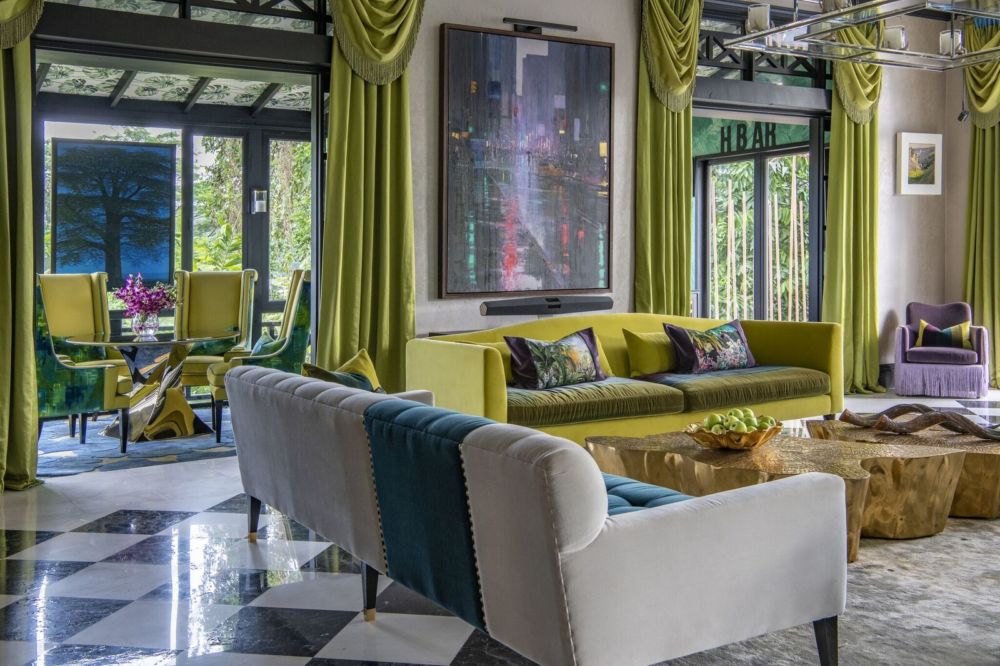 This house project shows perfectly the mission of Design Intervention of going far beyond aesthetics as they create environments that make people feel good and live well. Putting together exquisite home designs requires extensive knowledge of the right brands to use in each setting. Venturing into the black-and-white mansion, senses are sent into overdrive with the euphoria of vibrant prints, bold colors, and contrasting textures. Each room looks different, yet there is a purposeful cohesiveness thanks to the over-arching tropical theme. The style of this interior design project is all about a maximalist way of life. The project has a bright color palette and bold pattern choices, which highlight the modern lines of the lighting and furniture design in every room. Keeping with the tropical theme, this design project in Rambai Road Singapore, somehow still manages to have classic lines without compromising the overall aesthetic of Design Intervention. The living room is a complete explosion of colour.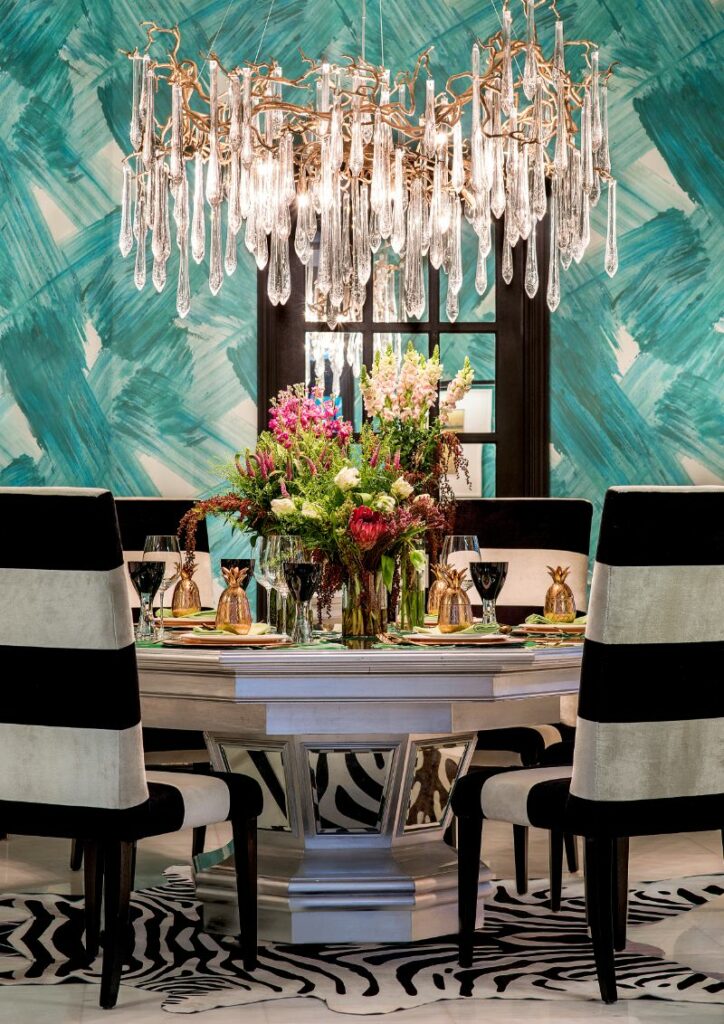 In a tropical scenery where bold choices were taken, there is a magnificent gold center table, called Eden Center Table, one of the most well-known pieces from Boca do Lobo, which uses the highest quality materials and textures, giving it the resemblance of a tree in which it was named and producing shapes that creates a cosmopolitan luxury environment that fits perfect this project. The remarkable and already time-honored piece, Eden coffee table combines with both contemporary and modern design styles The living room is also adorned with Pierre Frey wallpaper that gives a special touch to the entire scenario.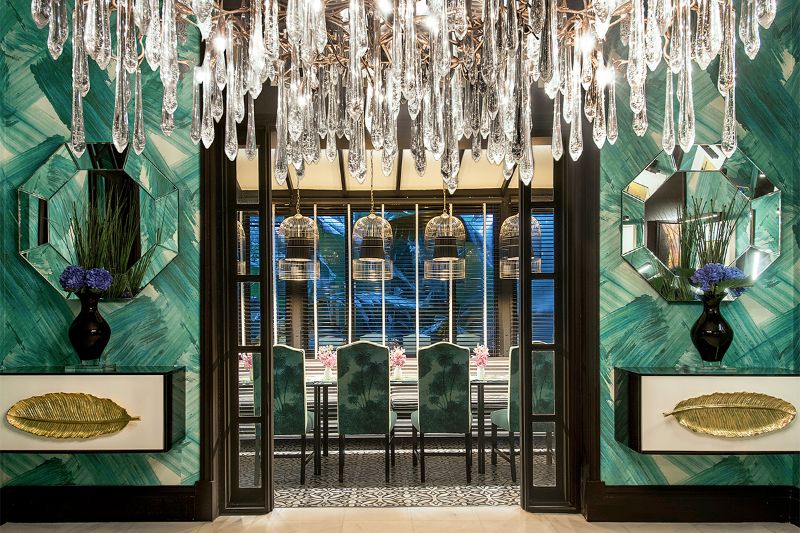 The dining area keeps the bright colours as the focal point. The vivid and powerful blue wallpaper enhances all of the pieces in this room. In fact, the different wallpapers in each room are the main differentiating factor that gives a unique personality to each space. This tropical theme house is casual, comfortable and adds a touch of the exotic colours and natural elements making it an award-winning house.
Contact Details: www.designintervention.com