The New Classic collection by Laufen Bathrooms
Laufen Bathrooms, a Swiss company specializing in high-end complete bathroom solutions collaborated with the world-renowned Dutch designer Marcel Wanders to create its latest collection The New Classic. The collection features a wildly unique and artful range of washbasin bowls, toilets, a bidet and bathtub, faucets, mirrors, and accessories.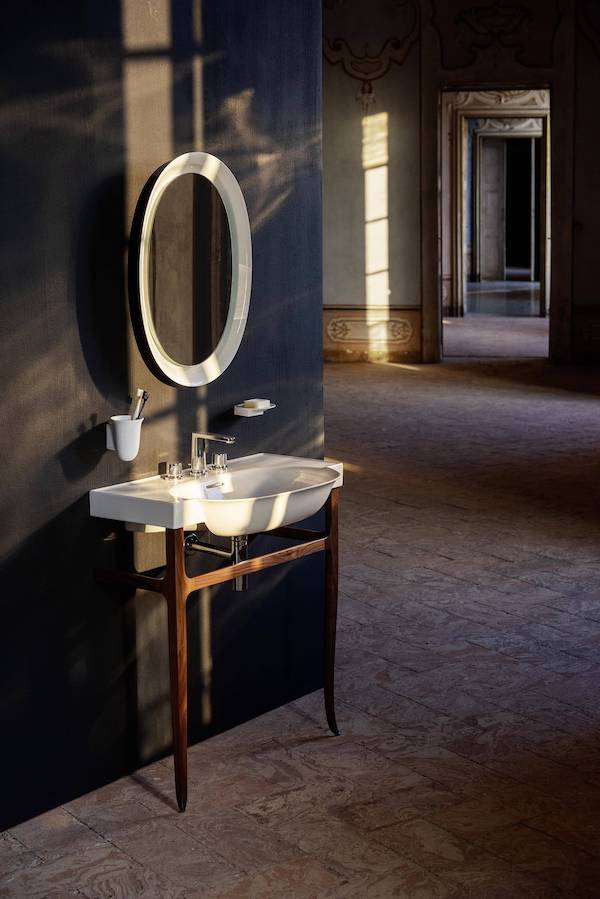 Precisely with Marcel Wanders, for the first time, SaphirKeramik had a chance to adapt to new very classical, and iconic forms. "A light and versatile, sturdy, and malleable material, shaped over the years by various world-famous designers, leading to slim, light creations of impeccable design, perfect for everyday use."
"The bathroom setting will always be about elegant functionality, and we designed each piece to fit into this seamless collection. SaphirKeramik is a unique opportunity to celebrate the beauty of thin ceramic with our elegant soft shapes," Gabriele Chiave, creative director, Marcel Wanders, explains.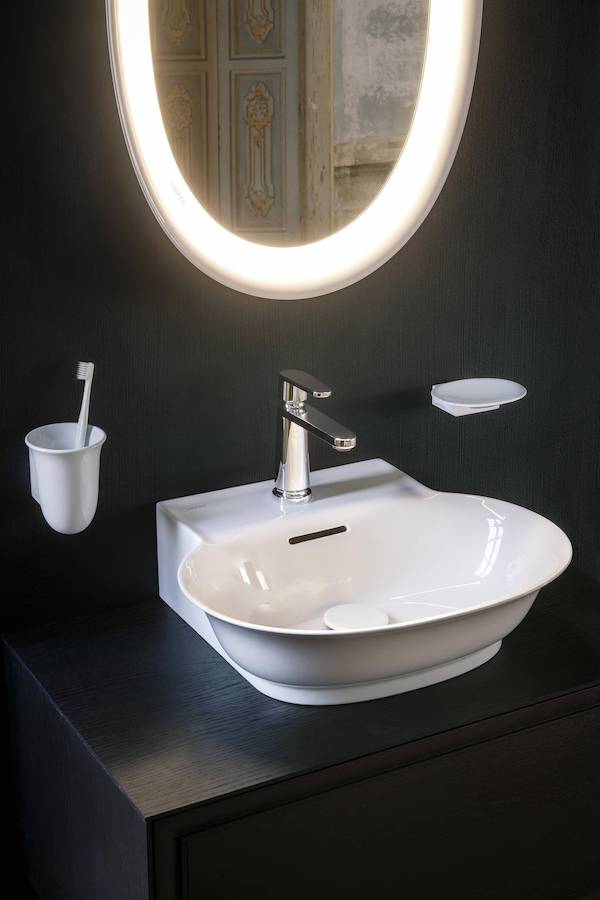 For the first time, the ultra-modern SaphirKeramik has been molded into a classic and iconic form," says Wanders. "This lightweight yet resilient material gave us the unique opportunity to celebrate the beauty of fine porcelain with our elegant, soft lines."
Designers can fully outfit a bathroom with Laufen's versatile collection, which includes washstands and countertop washbasins with an integral shelf and widths of 600, 800, and 1200 mm, a 500 mm-wide hand washbasin and a 550 mm-wide washbasin bowl. The New Classic's ergonomic bathtub, made from the skin-soothing material Sentec, measures at 1900 x 900 x 580 mm. Laufen's fresh yet timeless aesthetic also is reflected in its wall-hung bidet and easy-care, rimless toilet bowls.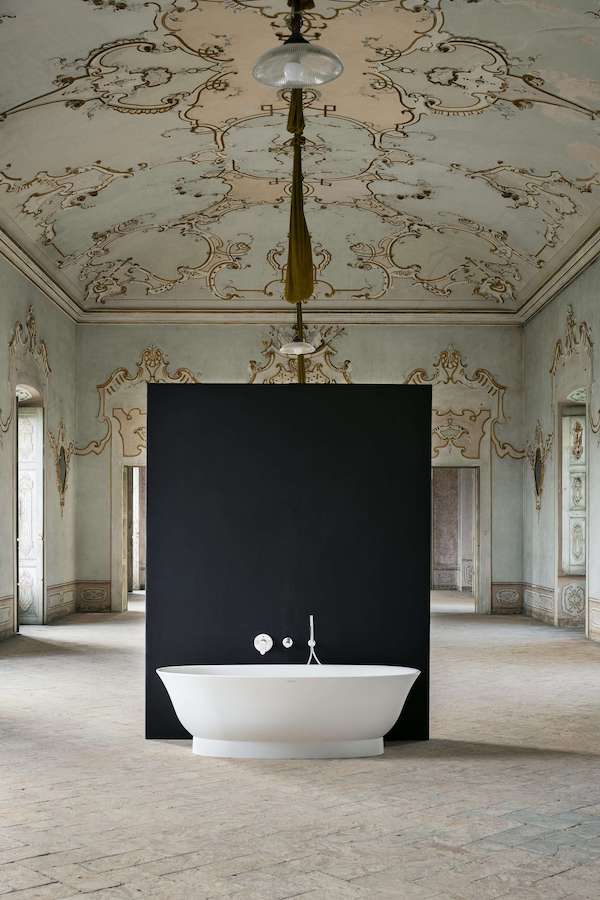 "What we have sculpted in this collection is a poetic experience. A bathroom is a place reserved for relaxation, rejuvenation, and true peace. Therefore, design plays a crucial role in making the connection with the human spirit in this intimate, private space," says Marcel Wanders.
Contact Details: www.laufen.com
(This article was originally produced in The Tiles Of India Nov-Dec 2019)