Reading Time:
2
minutes
Debunking most of the myth associated with wood and its tendency with water, Solli Concepts has recently introduced an entire range of luxury wooden basins. Surprisingly, wooden sinks from the early days of sinks and baths were made from natural wood with no additional finishing. We want to take this tradition and infuse it into our modern day living.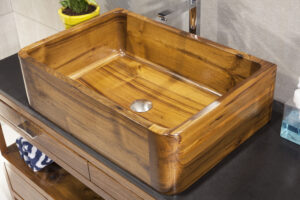 Teak is primarily used because of its natural waterproofing properties – it has been used for hundreds of years in the marine industry for this reason. The line is curated using traditional joinery techniques thus eliminating the use of any nails or screws. This method of construction ensures that the joints are extremely strong and it allows for some natural movement through seasonal changes and temperatures without compromising product usage and functionality.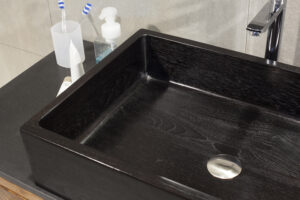 A drop of wood; the most innovative product range from Solli Concepts has been built to challenge conventional thinking when it comes to furniture and fittings for wet areas. We have been inspired to create a collection of handmade pieces that make a perfect fit for the kitchen, bathroom, boutique hotel, spa, recreational area or anyone looking to add a little warmth and tranquility to a traditionally cold and glossy area.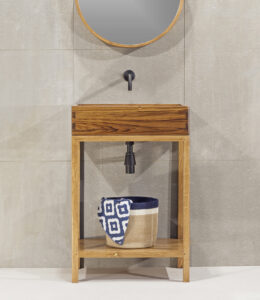 Solli Concepts spearheaded by Sohel Contractor is a design studio dedicated to the creation of hand-crafted, timeless furniture showcasing the innate beauty and authenticity of wood and its unique ability to fuse with other natural materials.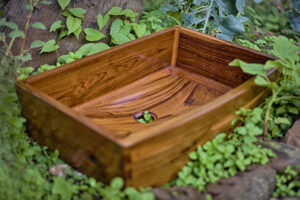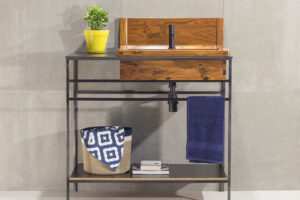 Availability: http://www.solliconcepts.com/solli-drop-of-wood.html