Ruchika Chhabria latest project, Cray Craft, a captivating restaurant and bar in Mumbai shines with an earthy elegance that transcends mere aesthetics.
Ruchika Chhabria, founder of Ruchika Chhabria Interiors, is a talented interior designer with an illustrious work experience of 12 years. Armed with a Master's in Interior Architecture from UCLA and a degree in Project Management, her creative acumen is matched only by her technical expertise. She has left an indelible mark on the global design landscape, lending her artistic vision to an array of prestigious projects spanning hotels and residences across different continents. Her remarkable journey has seen her work with esteemed firms such as Hirsch Bedner Associates, Wilson Associates, and Earth Bound Homes, where she contributed her unique flair to creating captivating and awe-inspiring spaces.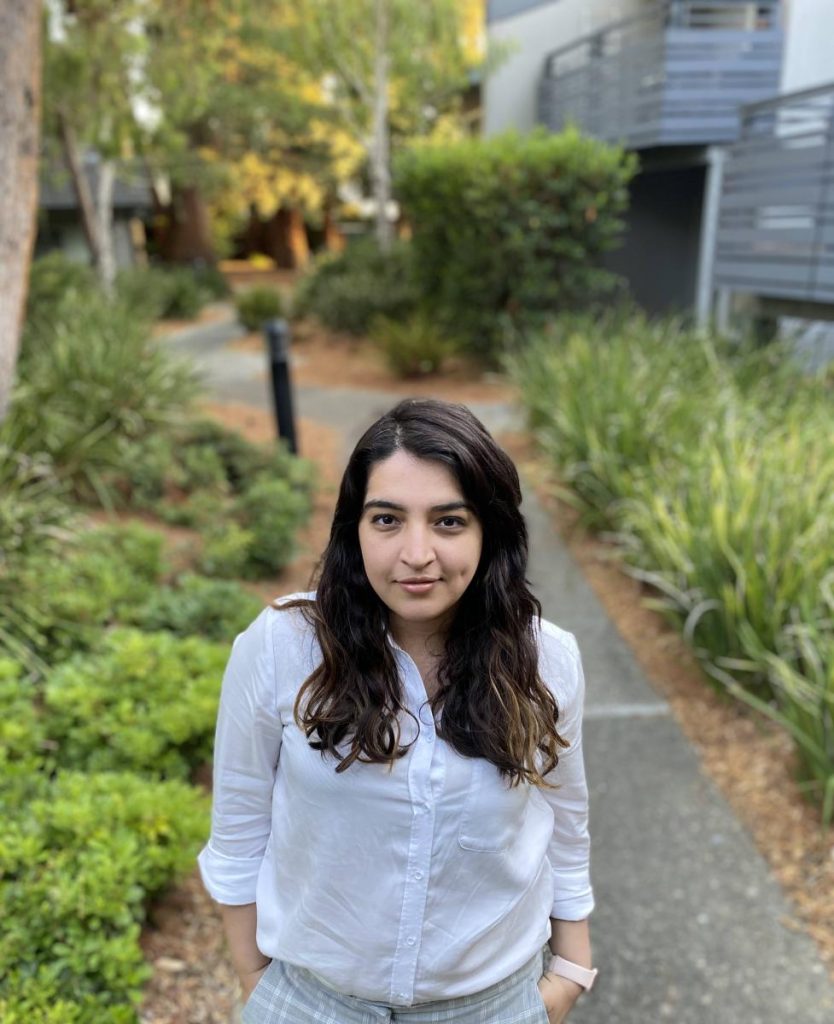 With her global experience and a strong foundation in design and site execution, she ensures that every project undertaken by the studio is executed with precision, leaving a lasting impact on all who encounter it. Her commitment to crafting captivating spaces is fuelled by an insatiable love for design, honed expertise, and an unwavering dedication to seamlessly blending aesthetics and functionality. Her latest project, Cray Craft, is a captivating restaurant and bar in Mumbai that mesmerizes patrons with its earthy elegance. The earthy colour palette, comprising shades of creams and muted browns, instils a sense of grounding and tranquillity, setting a calming tone for the space.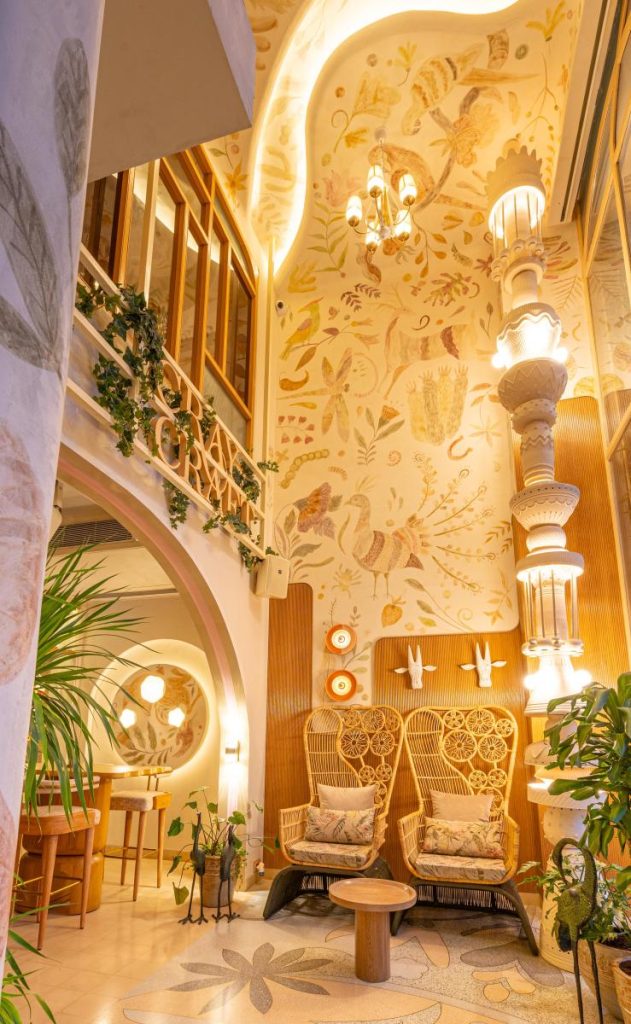 Throughout the restaurant, wooden fluted panels add to the ambience, radiating warmth and charm. This unique fusion of unexpected elements creates breathtaking results, immersing diners in a warm and inviting ambience that celebrates the beauty of nature. As you enter the space, you are greeted by soaring ceilings and floors adorned with stunning Otomi patterns. The flooring boasts intricate depictions of birds and flowers, beautifully outlined with a delicate gold Patti border and then encased in poured cement. You're welcomed into the space with a grand 21-foot light totem crafted from clay, weighing an impressive 500 kilograms.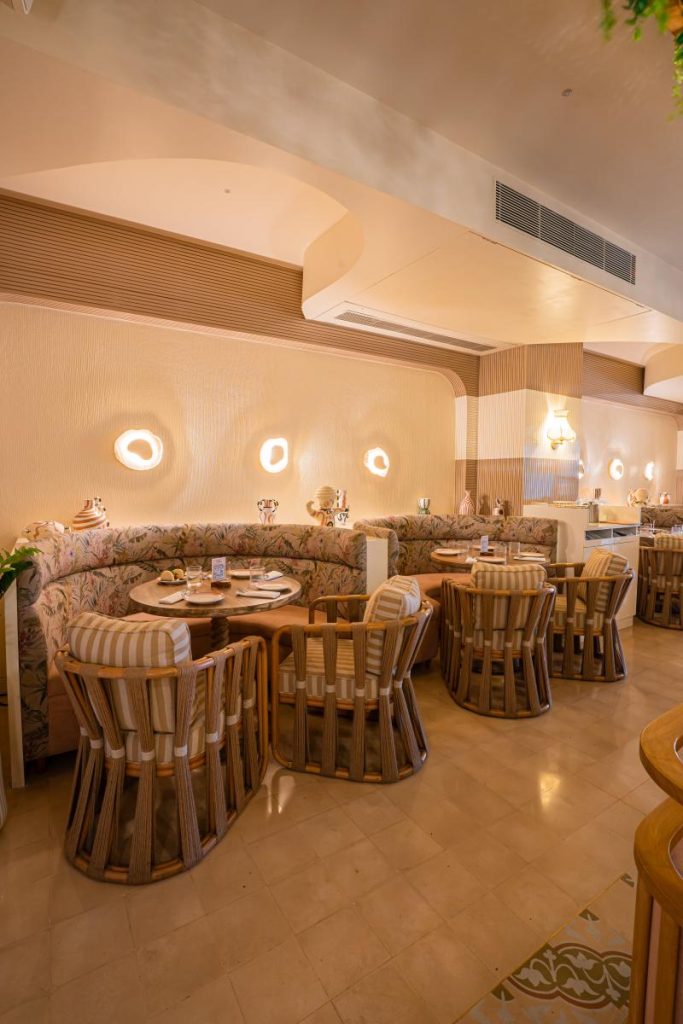 The clay modules feature exquisite organic patterns, adding to its captivating beauty and contributing to the restaurant's distinctive allure. As you explore further, the railing alongside the light totem showcases similar modules adorned with muted colours and playful patterns, accentuating the restaurant's creative and fun-filled atmosphere. Natural materials like rattan, clay, and wood form the very essence of our design, creating a captivating environment that welcomes you with open arms.
The restaurant and bar area boasts a flooring design with whimsical floral motifs arranged in a delightful pattern, reflecting the playfulness of the establishment. A 16-foot-long bar with high seating beckons guests to enjoy the vibrant setting. Stone, fluted panels, chevron veneer, Otomi patterns, clay light, and fluted glass louvers create a bar that is not just functional but also a work of art. This captivating centrepiece is as a testament to our dedication to craftsmanship and our commitment to creating a space that excites the senses and ignites the imagination. The ceiling is adorned with a blown glass chandelier adding colour to the muted space. Natural materials take centre stage, with wooden tables carved into unique shapes and forms.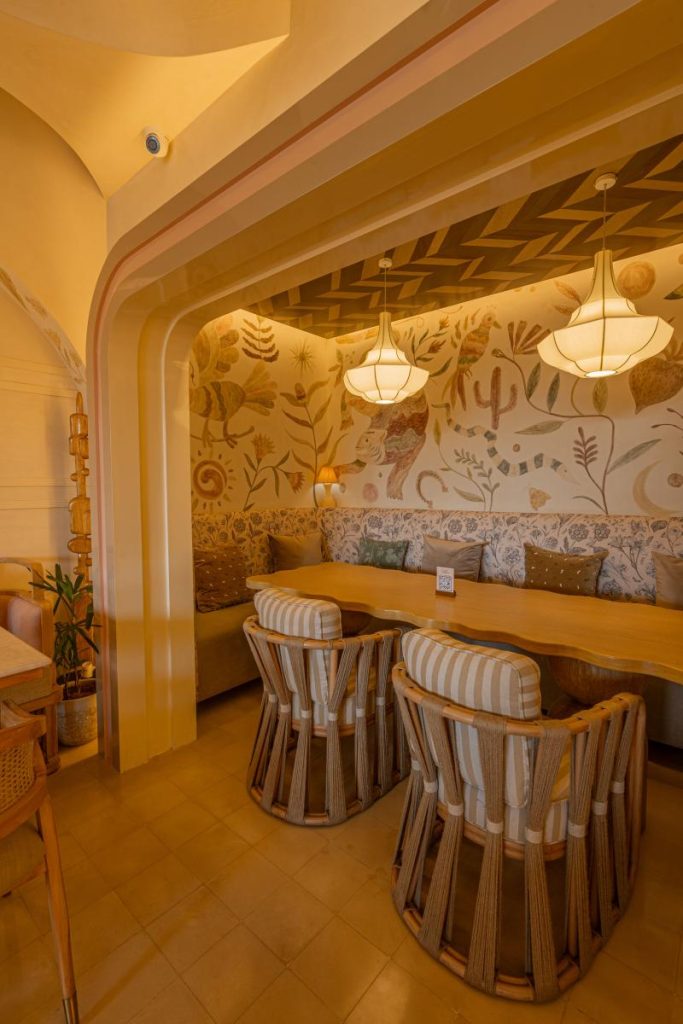 The seating exudes comfort and style, with plush upholstery in earthy and botanical-inspired patterns. Venturing to the first floor, you'll find a more serene and upscale dining experience. As you gaze upward, you'll be captivated by the mesmerizing clay pendant lights that hang like delicate orbs of artistry. The ceiling has a fun rattan and wood installation with greenery adding to the allure. Fun art installations and carefully curated textures grace the space, infusing it with a refined and formal ambience. Every nook and corner of Cray Craft tells its own unique story, designed with thoughtful intent and purpose.
The interiors are crafted to evoke a fun-filled vibe and a cosy environment, embracing diners with a warm hug of comfort and joy. At Cray Craft, the earthy elegance theme transcends mere aesthetics, inviting guests to embark on a journey that celebrates the beauty of nature and the charm of craftsmanship while sipping some amazing cocktails.
Photographs By: Manan Khandelwal