A private apartment in Italy designed by Vitaliy Yurov & Iryna Dzhemesiuk
In this private Italian apartment, developed by Ukrainian interior designers Vitaliy Yurov and Iryna Dzhemesiuk, one can feel the airiness of the space through bright and vivid colours. Modern furniture and classic techniques tell the history and mark the passage of time, with innovative techniques that turn this apartment into a one of a kind interior design project.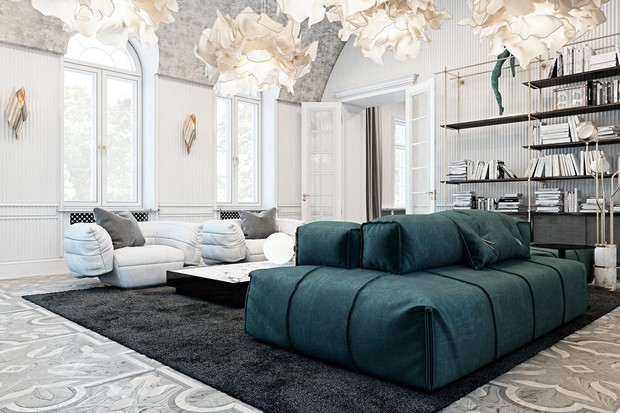 "As interior designers, we are able to continuously evolve, to inspire, to generate ideas, to learn new things, to travel. We are always surrounded by an incredible number of beautiful things which is the aesthetic component in our professional growth. Design is always a creative search for harmony."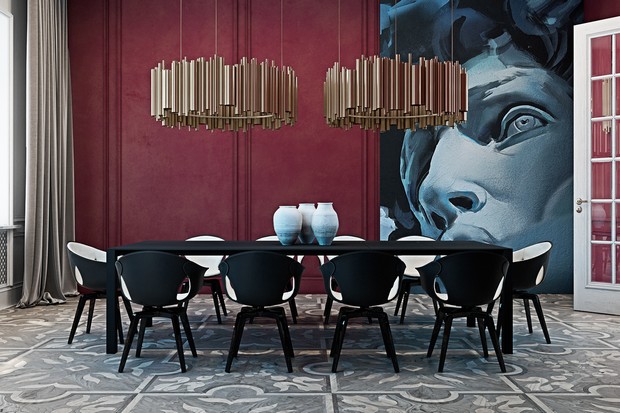 They further added, "Last year we developed a very interesting project "Paris apartment. We did not have any budget constraints. And we decided to challenge them – create something really unusual, unconventional. Interaction with the client is very important. We usually work in contemporary styles such as minimalism, loft, and eclecticism. Based on this the client comes to us for these stylistic directions. Our goal is to make not just a beautiful picture but also a comfortable space for each specific customer considering his lifestyle, habits etc. Before we begin to develop the project we discuss and carefully explore our client's wishes, his action scene in the space."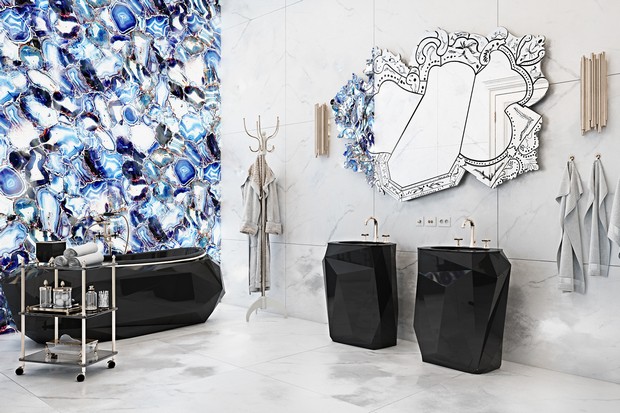 Talking about the design concept, they said, "The interior of the Italian countryside residence is decorated simultaneously in a classic and contemporary style. Initially, it was the beautiful old architecture of the space with a vaulted ceiling. It determined the direction of future style. We had the idea to combine modern furniture and classic techniques to demonstrate the passage of time. The interior is dominated by white colour with bright accents to feel the airiness of the space." Artistic intarsia design on the parquet, golden pieces of furniture in combination with the unimaginable and unexpected details create a unique and unforgettable atmosphere.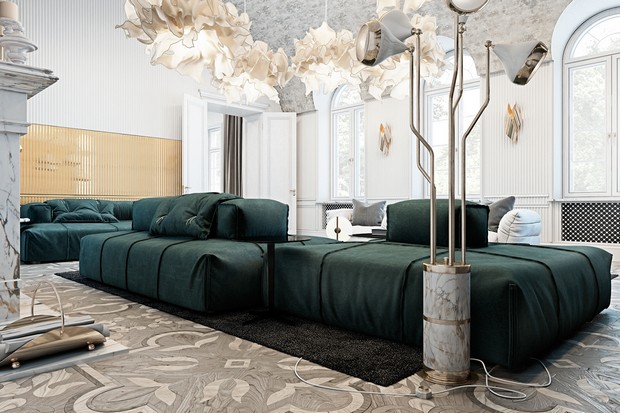 "Residence in the Italian countryside" is an experiment with style, colour and texture. Each area has its own unique character. We used different wall finish in each room. There is the ribbed white wall with a gold segment in the living room, panels with stucco elements in the entrance hall, in the dining room we painted the walls in maroon and kept the minimalist kitchen. The highlight of the bathroom was a large agate illuminated wall. As a result, the interior was complete and harmonious.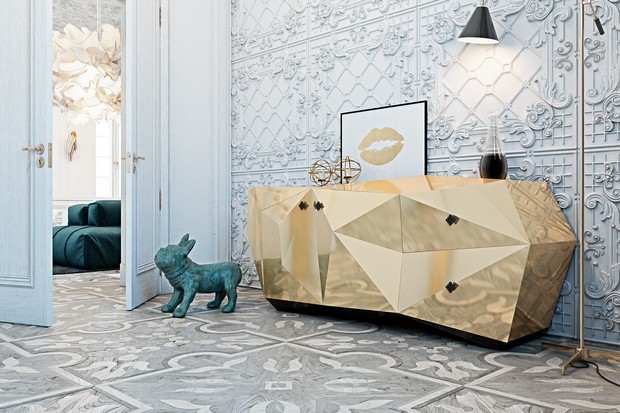 We wanted to create an exquisite atmosphere in the apartment using elegant furniture. The furniture of Boca do Lobo and partners brands fully match our idea. Unusual pieces of furniture are important elements of the composition and show the character of the owner.
Design is always a search for ideal solutions. Certain knowledge combined with feelings gives a perfect result.
All images courtesy: Boca Do Lobo