Coirato Villa
Principal architect Jamshed Banaji and Nirmala Banaji of Banaji & Associates have meticulously restored and designed Coirato Villa in Aldona Goa as the quintessential Portuguese abode.
Principal and Founding Architect Dady Banaji established Banaji & Associates in Bombay (India) as an innovative and integrated practice in 1960. The firm gained an international reputation in 1981 with the introduction of its Design Studio in Muscat, Sultanate of Oman. He believed that good design works in harmony with people's lives; reflecting the way they live and adding style and inspiration to their home life.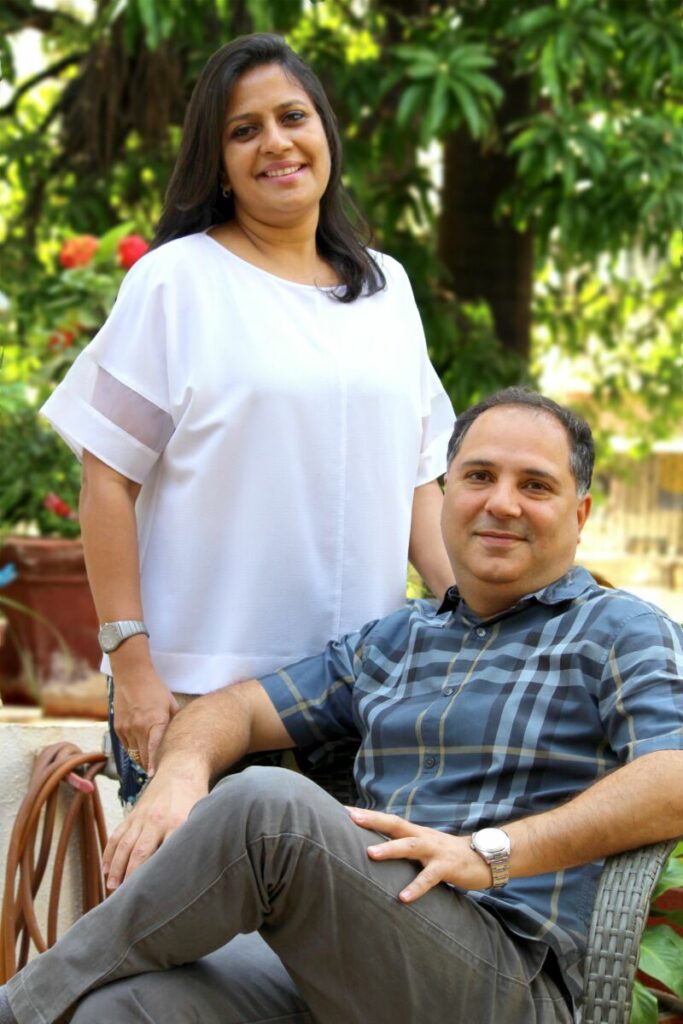 Today the illustrious firm has a new-age vision ushered by Architect Jamshed Banaji and Nirmala Banaji towards a global strategy incorporating the principles of care and integrity. The firm's expertise encompasses almost the complete spectrum of architecture and interior design.
Jamshed Banaji has spent over 25 years making rigorously simple architecture that speaks of the fundamentals absorbed during his formation years in the university. He established Zaar Line in 1999, a building company that can translate his design into reality. He believes "it's impossible to go through a single day without encountering architecture", the built environment is entwined with every facet of our lives – from our work to our homes, hobbies, and social lives.
Nirmala Banaji the principal of Banaji & Associates is an accomplished architect with a textile design background and a Business Management Degree, who has long ploughed her own furrow, through a compelling mix of hard work and boldness of vision. She combines her knowledge of textile design and business management to create thoughtful and seamless processes culminating in signature aesthetics for every design, which can be described as understated elegance, modern and proportionate.
Nestled in the quiet suburbs of Aldona, Goa, Coirato Villa has been meticulously restored and designed as the quintessential Portuguese abode. The front verandah, courtyard, and roof were maintained in form but were changed in size and shape.
They explain the process saying, "As architects, we feel that restoration is a legacy; which we leave to the next generation. Architecture embodies our heritage and our buildings are a reflection of our value,''
Comfortable indoor spaces seamlessly flow into the lush green outdoor landscaped spaces. This serenity extends as you move outdoors towards a private plunge pool set amidst the garden landscape rendering the perfect leisure ambiance.
The private courtyard with its inherited laterite stone-walled well is the focal point of the bungalow and can be easily accessed from the kitchen and living where you can relax and indulge. The use of local natural materials gives birth to an intricately restored villa with an authentic old-world charm.
The design strategy was revolved around using sustainable measures. The villa stands on the foundation of sustainability as it was restored from a dilapidated house i.e. reused.
The footprints of old walls were thoroughly traced to make sure they blend into the new plan of additional rooms with attached bathrooms. The villa remains cool throughout the year by a combination of passive cooling strategies such as:
>>Large door (opening) created from the living room for entering the courtyard invites the tropical breeze for good cross ventilation.
>>The absence of cross ventilation for all other rooms was achieved through subtle changes in the plan and window positioning. 
>>The thick laterite stone walls
>>High beamed wooden ceiling with reused Mangalore tiles on top of the sloping roof.
>>The river washed natural stone flooring spread across the house.
The use of old Burma wooden doors, windows along with frames, ventilators & grills were sourced and refurbished with antique brass finish fittings. All appliances used are 5* rated (consuming less energy). Almost all materials were locally sourced. Even the driveway is not concreted or paved to reduce the overall carbon footprint of this project.