Artechouse house in NYC has launched the immersive multimedia installation
ARTECHOUSE, founded in Washington, DC, and now with outposts in Miami and NYC, is the nation's first innovative digital art space dedicated to showcasing experiential and technology-driven works by artists who are forerunners of the new age in the arts and technology.
ARTECHOUSE connects audiences to the arts and stimulates interest in the limitless possibilities of technology, science, and creativity. Since its opening in June 2017, ARTECHOUSE has welcomed over 700,000. ARTECHOUSE opens its 2020 NYC season on February 5 and will be there till February 23, 2020, with Submerge, an immersive exploration of color in collaboration with Pantone. The multi-sensory installation curated and produced by ARTECHOUSE's creative team is an extension of the experience the team developed together with Intus Interactive Design for Pantone's Color of the Year 2020 reveal event in December 2019, which unveiled the Pantone Color of the Year 2020, PANTONE 19-4052, Classic Blue.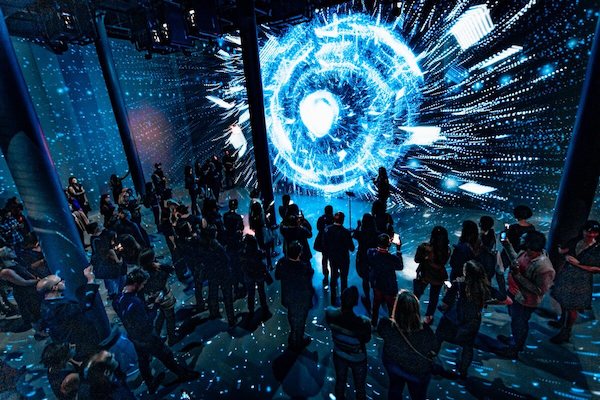 "At ARTECHOUSE we try to connect audiences to art in an entirely new way, stimulating minds, emotions, and imagination through multiple touchpoints. Just as musicians use the notes to evoke feelings, we as artists use color to affect the psyche and elicit powerful emotions. Our collaboration with Pantone offered us an opportunity to utilize our state-of-the-art technology and design tools to push the possibilities and truly submerge people into color, creating an unprecedented multisensory exploration where one would not only visually take in the color but feel it all around them. We are thrilled to bring this exciting installation to a larger audience" shared Sandro Kereselidze, ARTECHOUSE founder, and Chief Creative Officer.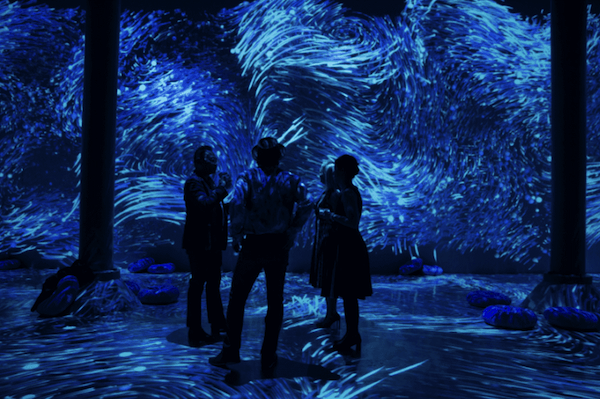 Imprinted in our psyches as a restful color, PANTONE 19-4052 Classic Blue brings a sense of peace and tranquility to the human spirit, offering refuge. Just as the color itself, the installation seeks to do the same, centering our thoughts, aiding concentration, and fostering resilience. In a time of global instability, PANTONE 19-4052 Classic Blue conveys qualities of reassurance, highlighting our desire for a stable foundation from which to build as we cross the threshold into a new era. A boundless blue evocative of the vast and infinite evening sky at dusk, PANTONE 19-4052 Classic Blue encourages us to look beyond the obvious to expand our thinking; challenging us to think more deeply, increase our perspective, open the flow of communication and connect to other.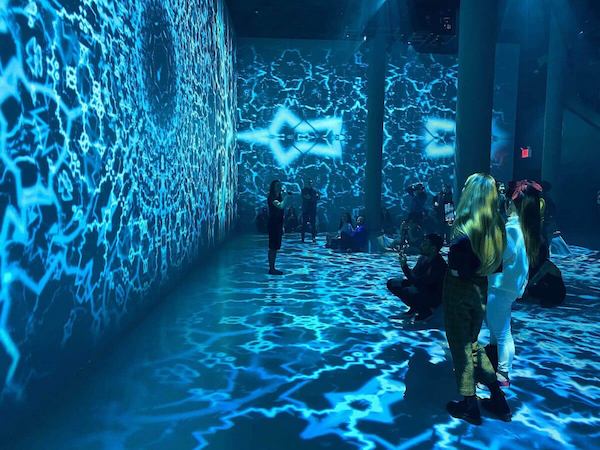 This is the latest in the series of Artechouse collaborations with some of the most innovative artists and partners working at the intersection of art and technology today, which in the past included Refik Anadol, Society of Neuroscience, Rhizomatiks, and more.
With inputs from various online sources