Table of Contents
Top 10 Tile Companies in India 2023
In 2020, world tile production rose to 16,093 million sqm, up 1.7% from the 15,827 million sqm of 2019. Production in Asia grew by 2.8% to 11.9 billion sqm, equivalent to 74% of global production; this positive result was mainly due to the increase in volumes produced in China, India and Iran, which offset the contraction in Vietnam and Indonesia. In 2020, India not only maintained its position as the second largest tile producer with volumes climbing from 1,266 to 1,320 million sqm (+4.3%), it also overtook Spain as the world's second-largest exporter.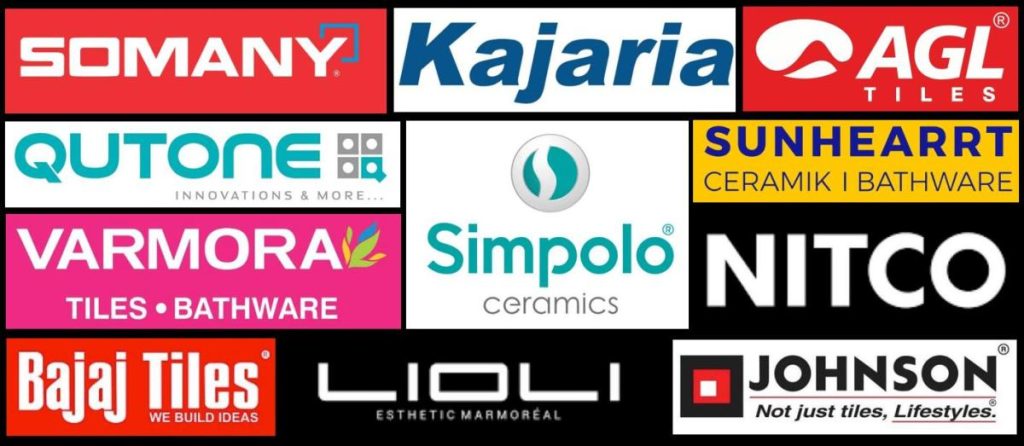 While the pandemic caused a 2.7% decline in domestic consumption to 885 million sqm, the country's exports continued to grow, rising by 21% from 360 to 437 million sqm. With volumes almost doubling in the space of just four years, Indian exports now account for 15.8% of world exports and no less than one third of the country's total production. With this we bring to you the top 10 tile companies in India 2022.
Kajaria Ceramics Ltd.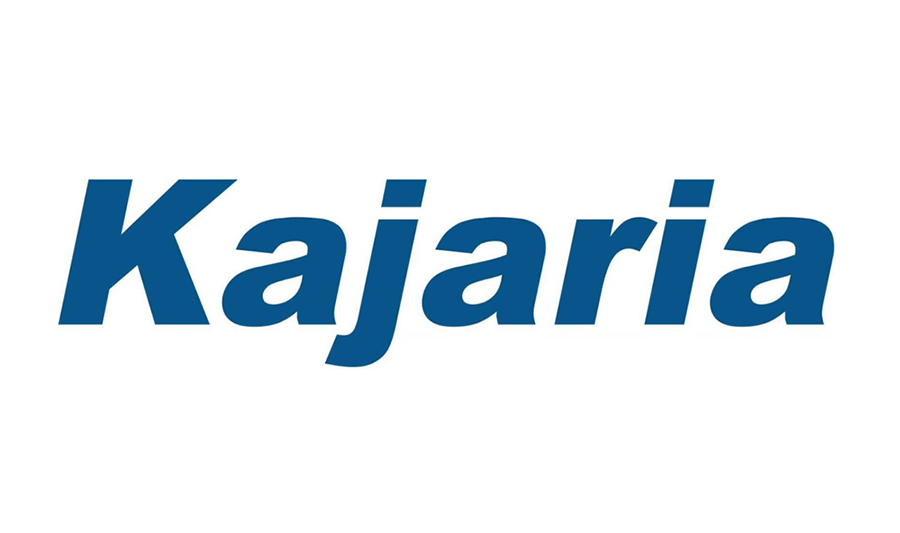 Kajaria Ceramics is an Indian 29-year-old brand founded in mid-1988, headquartered in New Delhi India which is the largest manufacturer of ceramic and vitrified tiles and exports to more than 30 countries worldwide. And this is the biggest reason we have given number 1 rank to Kajaria Ceramics from the Top Tile Companies in India The brand has today become a synonym of Quality, service, and innovation not only in the domestic market but even in the international market. Head by Ashok Kajaria chairman and his two sons Chetan Kajaria and Rishi Kajaria.
In the last 30 years, the company offers more than 2800 options in ceramic wall and floor tiles, vitrified tiles, designer tiles, and much more. These tiles come in a wide range of colors and textures to complement bathrooms, living rooms, corridors, study rooms, and kitchens, born out of the inspired creativity of those who feel that rooms should be an extension of the beauty reflected.
The company exports to more than 35 countries around the globe, organized by a specialist export division that manages a network of international agents and distributors. In FY 2018-19, the brand achieved a turnover of Rs. 2956 crore and is aiming for industry-beating growth in FY 2019-20.
Kajaria has 3 major categories in tiles:
Website: www.kajariaceramics.com
Somany Ceramics Ltd.

Somany Ceramics is on the 2nd list of our top 10 tile companies in India and that is because is an internationally acclaimed organization that specializes in ceramics and allied products segments. Founded in 1969 by the late Shri H. L. Somany, the brand has established itself as an unchallenged leader in the Indian ceramic Industry with a significant presence in India, Africa, The Middle East, UK and Russia.
The extensive range of products includes ceramic wall and floor tiles, polished vitrified tiles, glazed vitrified tiles, digital tiles, sanitaryware and bath fittings as well as tile laying solutions. With Late Shri H. L. Somany at the helm as founder, Shri Shreekant Somany as the CMD, and Shri Abhishek Somany as the MD, the company is heading towards an exciting phase of expansion and growth.
The company has manufacturing plants in Kadi (Gujarat) and Kassar (Haryana), India, and other joint venture plants, generating a total production capacity of 60 million square meters annually. Somany Ceramics Limited vows to keep going from strength to strength in exports with the best, most varied range of Wall Tiles, Floor Tiles, Sanitary Ware and Bath Fitting. Boasting its availability in Europe to the Middle East and from Asia to Africa.
Somany has 6 major categories:
Somany Ceramic Wall and Floor Tiles
Somany Polished Vitrified Tiles
Somany Glazed Vitrified Tiles
Somany Digital Tiles
Somany Sanitaryware
Somany Bath fittings
Website: www.somanyceramics.com
Asian Granito India Ltd.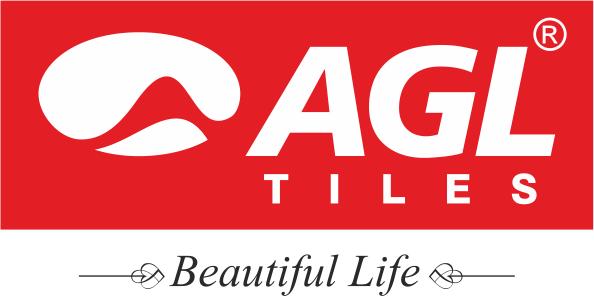 Asian Granito India Ltd. (AGIL) was established in the year 2000. It has emerged today as India's one of the leading tile and home decor brands. Headquartered in Ahmedabad, the company manufactures and markets a wide range of tiles, engineered marble, and quartz. Founded by Kamlesh Patel, Chairman & Managing Director, professionalism has always been the hallmark of the company.
The company has a reputation for having fiercely talented, performance-oriented employees with the highest levels of integrity and professionalism. Their products are synonymous with reliability, adaptability, and innovation. AGIL is amongst the top-ranked ceramic tiles companies in India, having achieved nearly 40 times growth in its production capacity, from 2,500 square meters per day in the year 2000 to nearly 94,000 square meters per day, as of now.
The Company has 9 state-of-the-art manufacturing units spread across Gujarat and 300+ exclusive showrooms, 13 display centers across India. Further, the company has an extensive marketing and distribution network. The company looks to strengthen its identity as the leader in the Indian ceramic industry by consistently introducing innovative and innovative and value-added products in the market to keep pace with its valued customers.
The company is listed on NSE & BSE and reported net consolidated turnover of Rs. 1224.5 crore in 2019-20. Company exports to more than 78 countries and has created a strong brand identity, well recognized globally and loyal customer segments.
Asian Granito has 5 major categories in tiles:
Asian Granito Ceramic Tiles
Asian Granito Vitrified Tiles
Asian Granito Outdoor Tiles
Asian Granito Engineered Marble
Asian Granito Quartz Slabs
Website: www.aglasiangranito.com
HSIL Hindware

HSIL Limited, the flagship brand 'Hindware' has emerged as a leading Indian sanitaryware and faucet brand driven by consistent innovation. Since its inception, Hindware is recognised for quality, widest range and thereby being ahead of its time.
Hindware provides the right expertise and the right knowledge to bring a live dream bathroom with top notch technology and aesthetics in Hindware Design Studio to create bathroom products. In FY 2015-16, the company decided to enter into the synergic domain of plastic pipes and fitting under the brand name 'TRUFLO by hindware' in agreement with ~USD 10 billion Japanese conglomerate Sekisui Chemical Co. Ltd, to provide end-to-end bathroom solutions to our customers Leveraging brand equity and vast distribution network, the company diversified into the Consumer Products space by introducing kitchen appliances under the brand 'hindware Kitchen Ensemble'.
The product portfolio was expanded by launching water heaters, in collaboration with Euro 1.6 billion Groupe Atlantic of France, the global leader in heating solutions. HSIL Limited is among India's top 500 companies as listed in the 'Fortune India 500' 2018 list. Currently, HSIL has four distinct business segments, namely the Building Products Division (BPD), Consumer Products Division (CPD), Retail Division and Packaging Products Division (PPD).
HSIL Hindware has 3 major categories:
HSIL Hindware Floor and Wall Tiles
HSIL Hindware Bathroom Fittings
HSIL Hindware Building Products
Website: www.hindwarehomes.com
H&R Johnson (India)

Established in 1958, H & R Johnson (India), a division of Prism Johnson Ltd. (Formerly Prism Cement Ltd.) is the pioneer of ceramic tiles in India. Rajan Raheja, owner of H&R Johnson, currently a division of Prism Johnson Ltd. had a pivotal role to play in the success of the brand, other than H&R Johnson, Rajan Raheja, is the chairman of Rajan Raheja Group and also has successfully headed companies- RMC Readymix (India) Pvt. Ltd. Supreme Petrochem Ltd. Exide Industries. Currently the brand is led by Vijay Aggarwal, Managing Director, H&R Johnson, has conquered various milestones and awards on international platforms.
Over the past six decades, H & R Johnson has added various product categories to offer complete solutions to its customers. Today, H & R Johnson enjoys the reputation of being the only entity in India to offer end-to-end lifestyle solutions covering Tiles, Sanitary ware & Bath Fittings, Engineered Marble and Quartz. For Tiles Johnson has four sub-brands i.e. Johnson Tiles, Johnson Porselano, Johnson Marbonite and Johnson Endura that offers end to end tiling solutions for every space and application.
Johnson Bathrooms offer complete solutions in bathrooms ranging from sanitary ware, faucets, accessories and wellness products. Johnson Marble & Quartz offer a range of products in engineered marble and quartz. H & R Johnson has 13 tile manufacturing plants (including Joint Ventures) across the country and 2 plants for Bathroom CP fitting products.
H&R Johnson has over 1,000 exclusive dealers and over 10,000 sub-dealers, 35 branches and many House of Johnson showrooms. More importantly, the brand offers after-sales support, with a Pan India customer service. In the inspection of Vijay Aggarwal, Managing Director, the brand is achieving and expanding its business and operations all over the world. The brand name is globally associated with high quality design-led products.H & R Johnson (India) is expanding its operations across Sri Lanka, Bangladesh and Nepal.
H&R Johnson (India) has 4 major categories:
H&R Johnson Floor and Wall Tiles
H&R Johnson Excellent Marble Materials
H&R Johnson Sanitaryware
H&R Johnson Bath Fittings
Website: www.hrjohnsonindia.com
Cera Sanitaryware Ltd.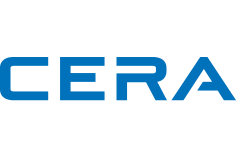 The muse behind most of Cera Tiles is mother nature and the collection has many ideas to choose from, all available in breath-taking designs, finishes and textures. The tile ranges include polished vitrified tiles, glazed vitrified tiles, vitrified with nano technology and HD digital ceramic floor tiles along with elevation tiles. While the ceramic wall tiles range exhibits widest range of digital wall tiles in variety of sizes and finishes.
Cera offers a wide spectrum of experiences through an extensive range of products. To complement the Sanitaryware products there is a range of faucets,tiles, shower products, kitchen sinks and personal care products. Cera brings to you, top quality Sanitaryware closet and basin design's with constant adaptation to new market trends. Cera's products are the result of a manufacturing process that places them at the very forefront of world technology. Respectful towards the environment (minimizes the use of water and energy), first company to develop products to flush in 4 litre saves almost 33% water per flush.
Cera Sanitaryware has 5 major categories:
Cera Floor and Wall Tiles
Cera Kitchen Sinks
Cera Sanitaryware
Cera Faucets and Mirrors
Cera Personal Care Products
Website: www.cera-india.com
Orientbell Tiles

Orientbell Tiles was established in 1977, with its base in New Delhi. The company is widely respected in the industry circles as a trusted & professional manufacturer of wall & floor tiles. It has a chain of signature showrooms to display its complete product range and is privileged to be associated with the premier architects and builders of the country. It has in the recent past seen an influx of new talent & leadership that's bringing a breath of fresh air in the building & construction industry. It's a player to watch out for.
Orientbell Tiles manufacturing plants are located at three key locations: Sikandrabad in UP, Hoskote in Karnataka and Dora in Gujarat, generating a total production capacity of 30 million square meters annually. Mahendra K Daga, Chairman & Whole time Director and Madhur Daga, Managing Director, Orient Bell have been at the forefront of technological innovations, capitalizing existing resources to innovate products that are unique in appeal, aesthetics and application. The brand exports to more than 20 countries all over the world. The overall company is valued at €100+ mn. Been manufacturing wall and floor tiles for more than four decades now, the brand has set a new benchmark, allowing constant innovative products.
Orientbell Tile has 3 major categories in tiles:
Orientbell Floor and Wall Tiles
Orientbell Elevation Tiles
Orientbell Roof Tiles
Website: www.orientbell.com
Nitco Ltd.

NITCO Tiles, headquarter in Mumbai, India is a leading manufacturer of ceramic tile, marble and mosaic art. Vivek Talwar has been spearheading NITCO Ltd as Managing Director, since 1980. His foresight and strategic skills have enabled NITCO to become a leading brand in the interior design industry. His ability to gauge future trends and consumer requirements saw the successful launches of a variety of innovative products. Under his guidance, NITCO has set up two world class state-of-the-art tile and marble processing plants, in Alibaug and Silvassa.
The brand's presence is facilitated through 22 offices and a strong distribution network comprising more than 2500 direct dealers. It enjoys sizeable client base overseas and exports to over 40 countries like Nepal, South Africa, Belgium, UAE, Ireland, Thailand, Bhutan, Bahrain, Uganda, Seychelles, Botswana, Zambia, Maldives, Poland, Qatar, Australia, Kenya, Singapore, Ethiopia, Kuwait, Taiwan, Tanzania, Fiji, Canada and more.
Nitco has 7 major categories in tiles:
Nitco Vitrified Tiles
Nitco Ceramic Tiles
Nitco HD Digital Tiles
Nitco Highlighters
Nitco Gres Porcelain Tiles
Nitco Mosaic Tiles
Nitco Engineered Marble
Website: www.nitco.com
Simpolo Ceramics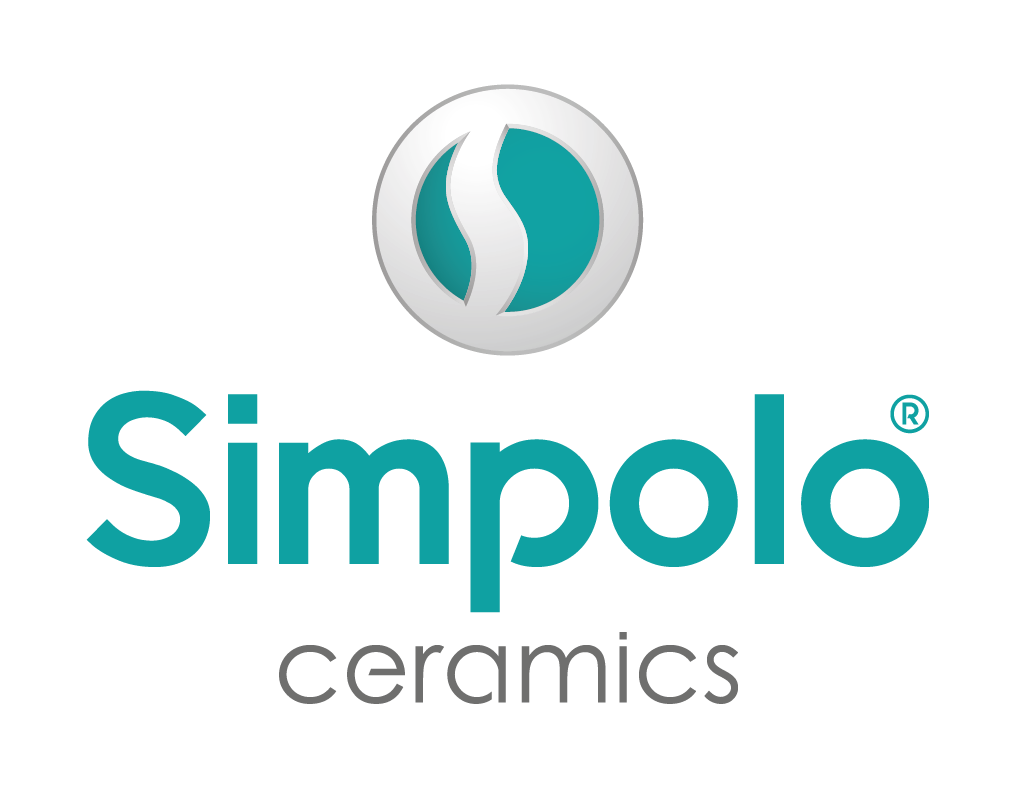 Simpolo Ceramics based in Morbi, Gujarat, India is a popular name in tiles today in the quest for excellence and innovation. Since the first steps were taken in the year 1977, Simpolo Ceramics has carved its niche as a consistently growing organisation with sheer innovation and passion rooted in simplicity. Simpolo is continuously working on changing and vibrating notes. Jitendra T Aghara, CMD, Simpolo Group strongly believes that the new challenges are the base of new learning, so transform challenges into learning opportunities. "I am carrying a vision of "New Simpolo". When we drive our force to achieve something new, it has to be driving in the direction of absolute newness in all forms of life".
The brand has India's biggest production plant for 800 x 800 mm or 600 x 600 mm tiles. To create icons, the best production facilities with a huge capacity, state-of-the-art machinery supported by an automated production line, swift computers, latest technology and a technical staff well experienced in diverse fields, are just the basics. The daily production capacity is 8.4 lacs sq. ft. Simpolo Ceramics offers one of the best quality ceramic and vitrified tiles to the customers. It is one of the best tiles companies in India.
Simpolo has 6 major categories in tiles:
Simpolo Floor Tiles
Simpolo Wall Tiles
Simpolo Glazed Ceramic Tiles
Simpolo Glazed Vitrified Tiles
Simpolo Outdoor Tiles
Simpolo Sanitaryware
Website: www.simpolo.net
Bajaj Tiles

More than 30 glorious years in the tiles industry, Bajaj Tiles is one of the most reputed brands in the tiles industry. Bajaj Tiles, situated in Gujarat, India, is a prominent manufacturer and supplier of glazed wall tiles, digital wall tiles, and heavy-duty industrial tiles. With strong foundations of ethics, experience and innovation, Bajaj Tiles has always enjoyed a satisfied clientele both domestically and internationally.
Well-equipped European machineries, innovative Italian Technology and the traditionally trustworthy Indian values are the forces that work behind the success of Bajaj Tiles. The Bajaj Group thrives on its driving principles, its mission to maintain the authority in tiles trade across the globe and constantly set trends and innovate through research and development and thus makes it one of the leading companies that trades in high end tiles in India and abroad. Bajaj exports around 20% of its output to clients in more than 12 countries, including the United States, Africa, the Gulf, and the Middle East, and this network continues to expand. What's Unique Bajaj Tiles seeks to supply consumers with trendiest and user-friendly innovations that meet their expanding needs & requirements.
The group has dedicated itself in providing the best to its customers through constant evolution in their products. Bajaj Tiles have been certified with ISO 900:2000 for its quality and assurance which is of international standards and BQV international quality standards, and certified for OHSAS 18001:2007. All of their state-of-the-art machinery is imported and they incorporated the much admired Italian firing technology. Bajaj Tiles has also integrated Nanotechnology and digital technologies in all of its tiles. Variety of Products on Offer Bajaj Tiles India brings a wide variety of tiles with a diverse option in application across all kinds of space. There are more than 150 colors and more than hundred patterns and a number of finishes with their variety of offerings.
The company has already established itself as the market leader in India. The tiles that they produce are of top quality and are tested for durability, strength, stain, and temperature resistance. Bajaj Group of Companies under its many subsidiaries produces and offers the following tiles in 800+ design variety and choices, suitable for every kind of space and for different application purposes.
Do checkout our latest post below: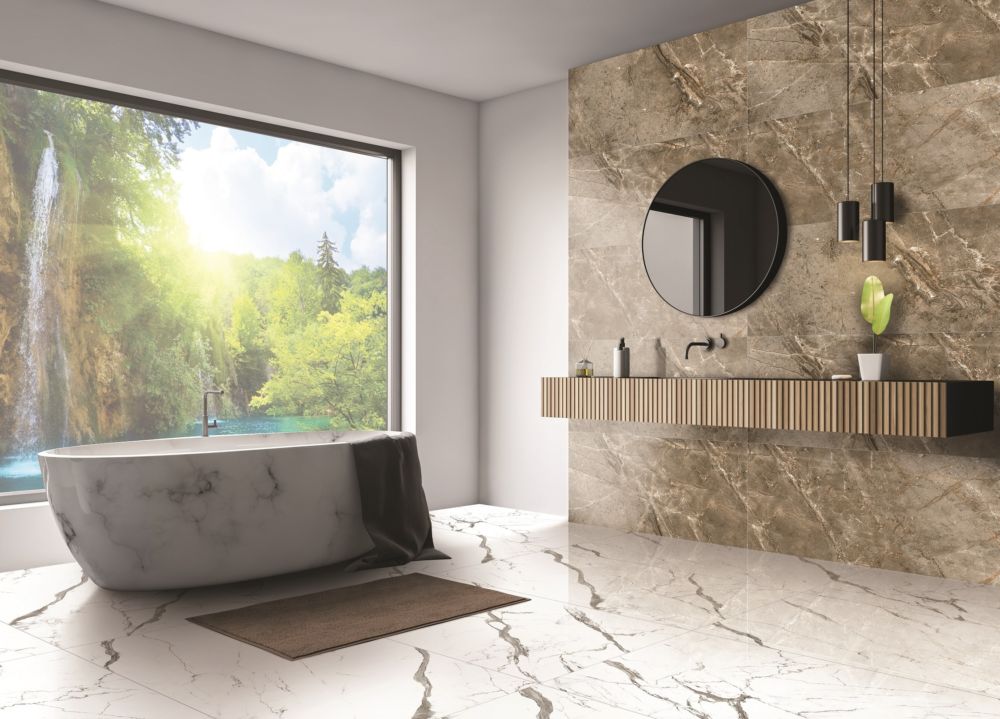 Asian Granito India Ltd. has recently launched a new range in Grestek MarbleX Synonymous to…