Ceramic Tile Trends from the Tile of Spain
Ceramic Tile Trends from the Tile of Spain, the umbrella brand of Spanish ceramics, has been present in several of these exhibitions, presenting the latest innovations of the ceramic sector. Spain is one of the main powers in the world in the production and export of ceramic tiles, being the first European producer and the second-largest exporter worldwide.
Ceramics, in addition to being a material responsible for the environment, is versatile in its shapes, colours, and uses, which make it one of the materials par excellence in the most influential architecture and interior design projects around the world. Here we present some styles with ceramics that collect a diversity in textures, shapes, sizes, and thicknesses.
Classics are renewed
Ceramic tile materials inspired in nature such as marble have been updated into the most vanguard styles. Ceramic floor and wall tiles achieved a touch of elegance and sophistication. The big formats resembling luxurious marble almost reach perfection and sometimes are mixed together in order to create unique styles. This product is the answer that is suitable for any surface and fits easily into any decor; from the most minimalist to the most exotic.
Heedless to the passing of time, wood never goes out of style. Designing with this material means creating new geometries which in turn means wider creativity. The mixture of different materials opens a door to new designs that surprise by the sheer richness in colors. The fusion and combination of different marbles with wall tiles inspired by wood offer a design with incredible aesthetic results.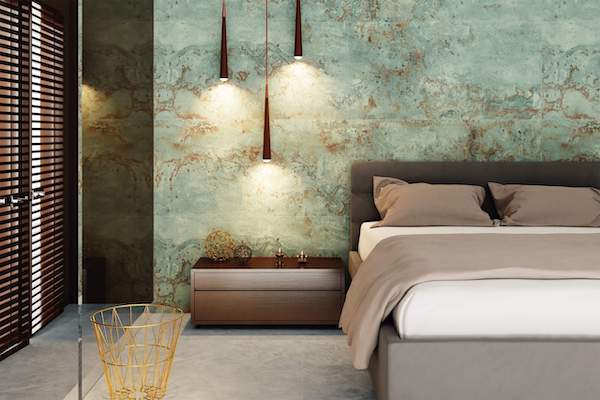 Playing with forms and graphics
Ceramic wall tiles with graphic designs continue being a hot trend. More prominent are geometric patterns represented by micro-reliefs or in full color, which go well together with plain colour finishes, bringing about spaces that are original and stand out.
We also found graphic jungles that are complemented by daring floral designs, breaking the strict functionality of the floor tiles, turning surfaces in true works of art.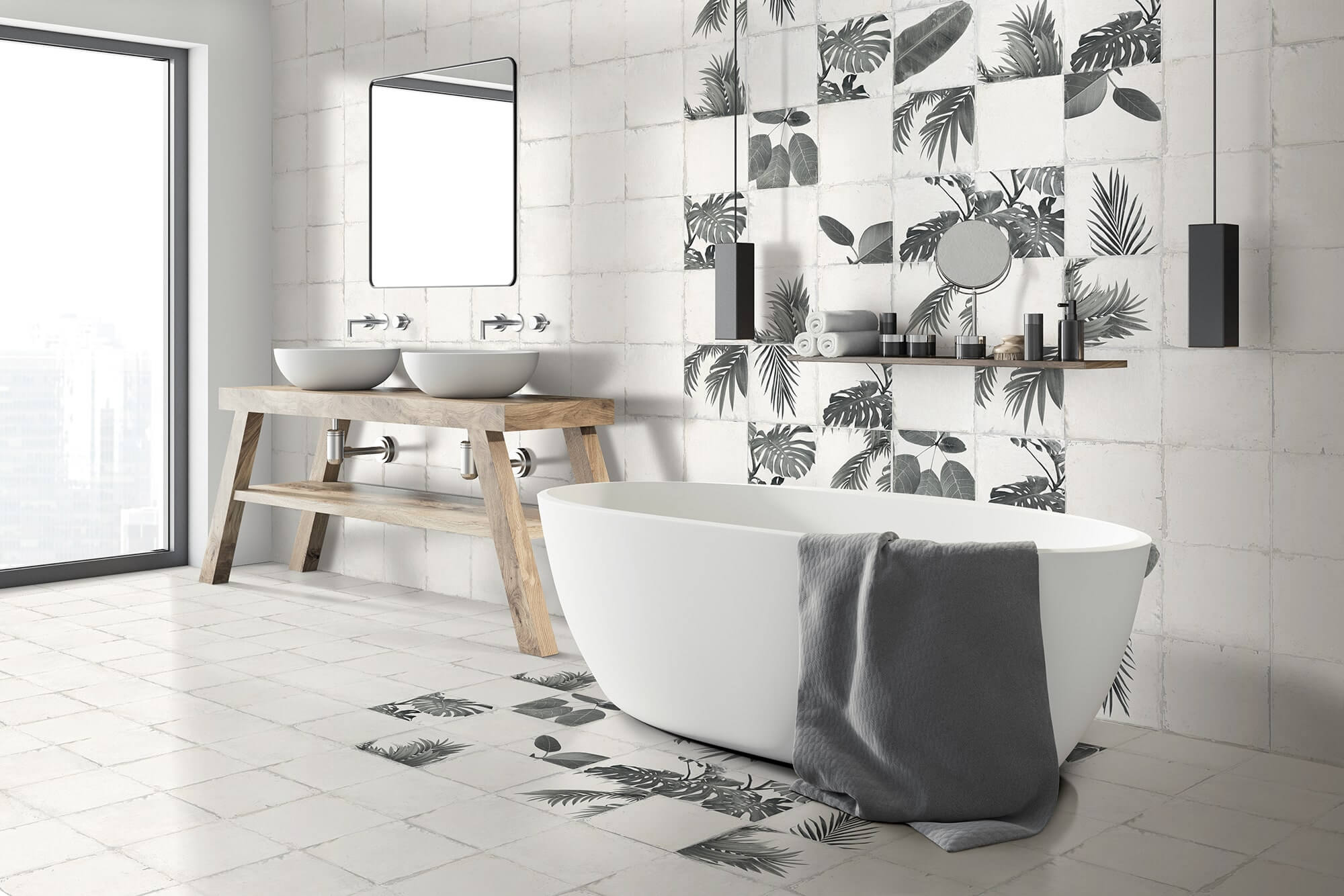 Formats for every taste
This season we will see ceramic and wall tiles with larger formats, granting a bigger presence to the materials. Finishes inspired by cement, offer unlimited possibilities, and adapt easily to diverse decorative styles. One option is to combine floors and wall tiles with the same material, which is highlighted by the almost imperceptible seams, making spaces look larger than they really are.
In order to balance the popularity of large formats, we come back to a scenario in which ceramics obtain a more decorative dimension with small formats, where colour is the true star.
More prominent are blues, pinks, yellows and earthy tones, perfect for very creative spaces and to add a touch of uniqueness to every room.