Artist Yang Kun residence
Meng Ye, director Meng Ye Space Creative Design Office has designed the house of one of the most talented artist, Yang Kun
A home with "personality, temperament, power and artistic sense…"
"My home cannot be copied"- this is what best describes Yang Kun's house. Considered one of the most talented artists in China, his home is a project by Meng Ye, director Meng Ye Space Creative Design Office. His studio dedicates itself to customizing unique high-end residential spaces for the Chinese elite, prioritizing innovation and boldness. This is a project full of great names, great pieces, great artists and Boca do Lobo.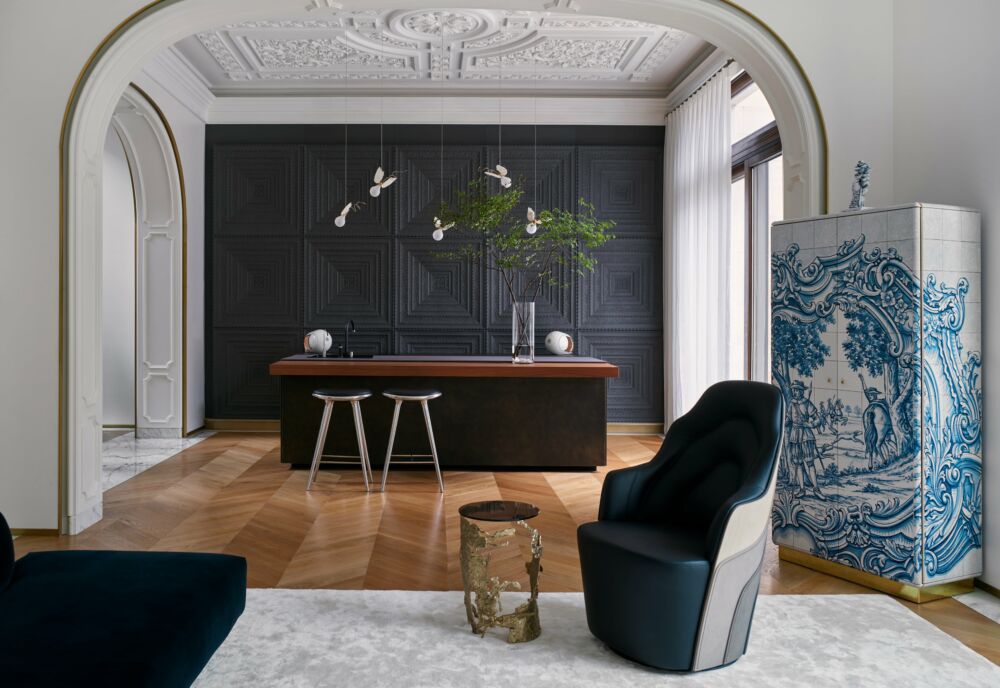 Accomplishing the expectations of the customer, the home is a multifunctional project, covering three dimensions essential for Yang Kun: life, exercise, and work. From unconventional rooms such as a gym, musical studio, and an audio-visual room, to usual divisions such as bedroom, bathroom, and living room, where Heritage Cabinet from Boca do Lobo found its place, this interior design project truly reflects an artistic soul.
From contrasting colors to a mixture of materials as the bathroom dark green marble, which contrasting, with the brass back panel to rooms with different atmospheres during day or night, as the studio, every piece has a story and adds an essential charismatic detail. Bold, unique, and creative, this Meng Ye project truly shows us that imagination knows no limits.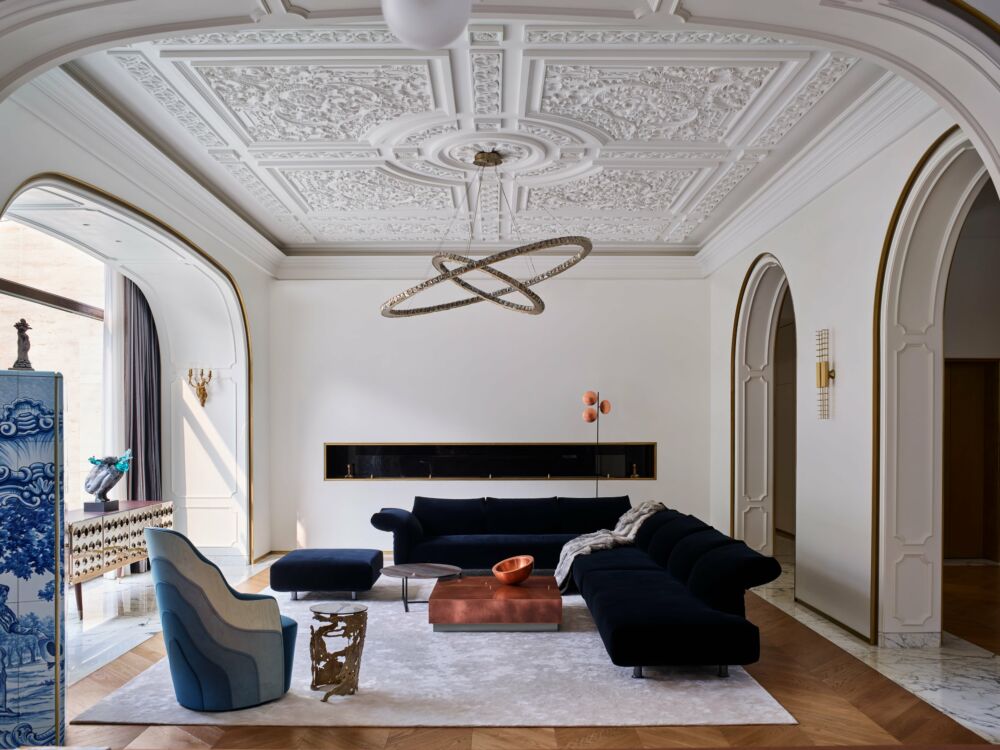 Living Room & Dining Room | Two separate rooms connected by elegance and boldness
The living area is an open space connected to the western kitchen island. The walls are artistic and majestic, yet they don't take away from the main protagonists – the pieces. Lying in the corner of the room, the Heritage Cabinet, from Boca do Lobo, takes the interior design to a whole other level. Mixing tradition and modern features, the Heritage Cabinet is the star of the room, standing out because of its materials and color.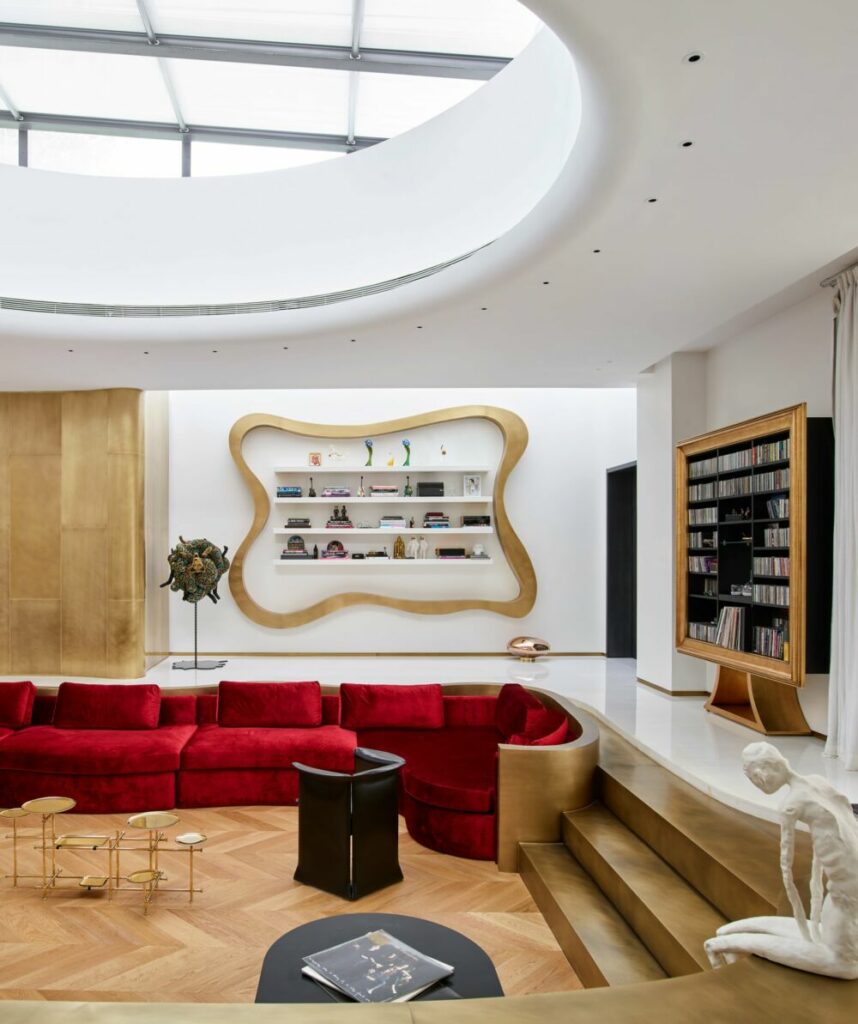 Walking through the open kitchen, we arrive at the dining room, where amazing pieces dress the sky, the walls, and the floor. From the ceiling pendant, lights illuminate the central pieces, among them, the Boca do Lobo's Emporium Gold Chair that is a perfect match for the metal tones of the room. The Emporium Chairs elevate the marble dining table and are surrounded by Kelly Wearstler's leather chairs.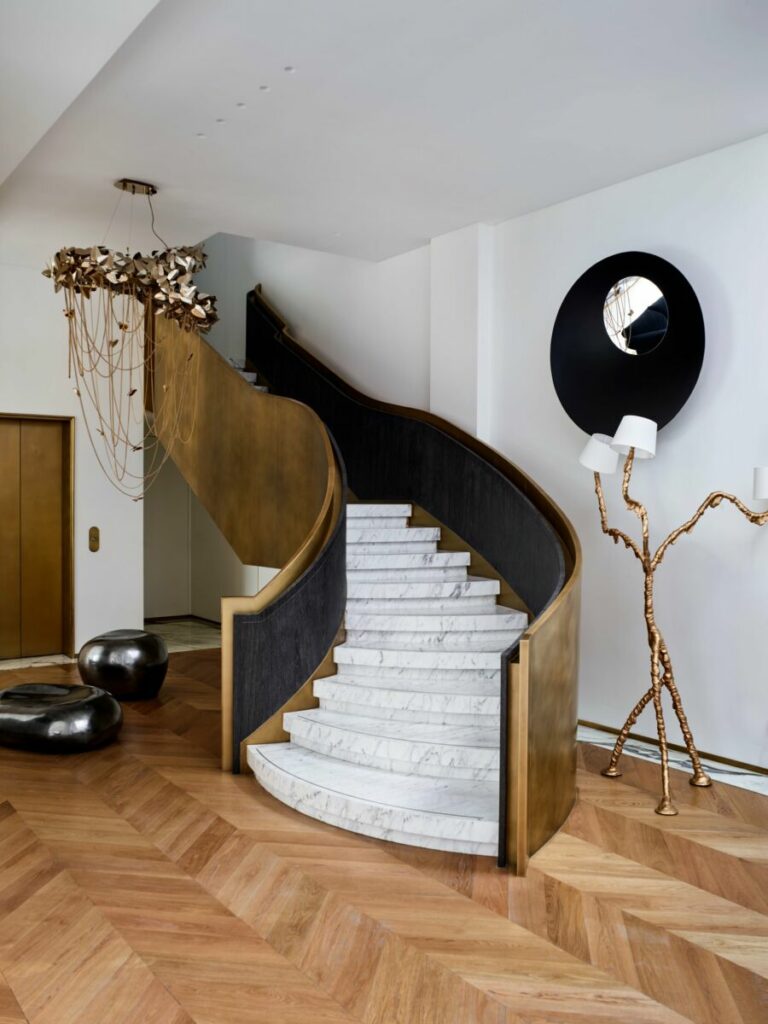 Heritage Cabinet
Hand-painted tiles have gained a privileged place in architecture throughout the centuries. Portugal has adopted them like no other country has and in order to honor the Portuguese hand-painted tiles, Boca do Lobo created Heritage Sideboard. This piece presents a different number of layers, where each one tells a different story.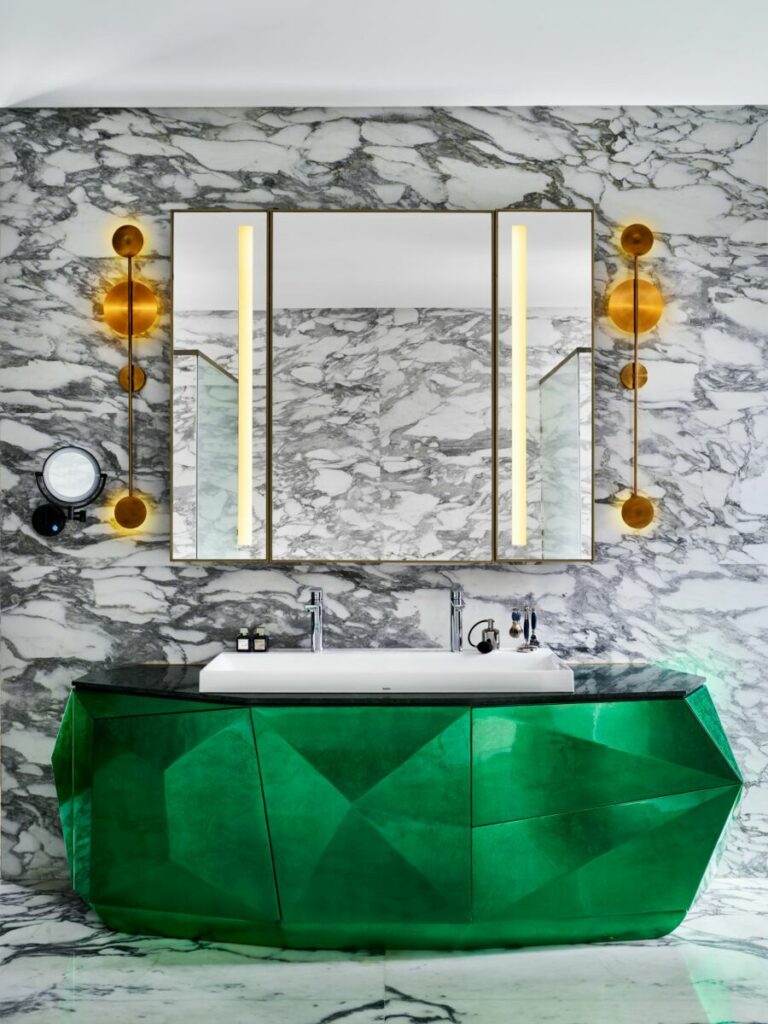 Emporium Gold Chair
The Emporium chair is designed in a classic form, with distinctive design elements and a unique Boca do Lobo touch. Drawing inspiration from the surrealist movement, cast in a unique shape with intricate details, this exclusive chair radiates a sense of fun, yet maintaining its sophisticated character.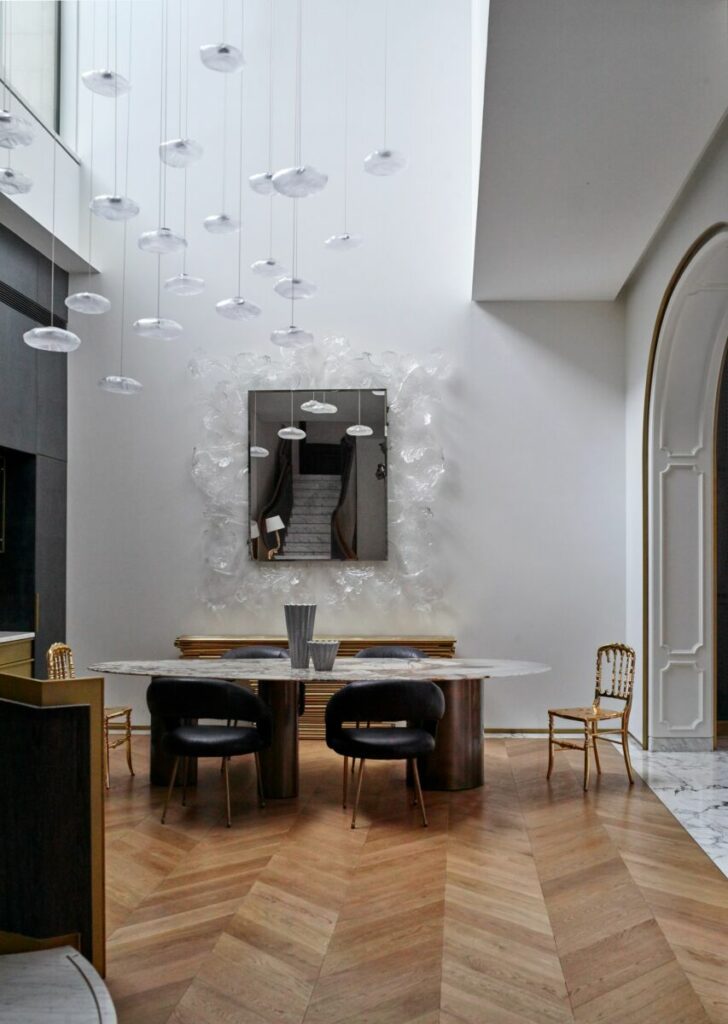 An eclectic space that suits the temeperament and life of its dweller!
All Images: Courtesy Ell Decor China