Reading Time:
3
minutes
Décor Ideas for Summer 2021!
Summers are here and with this, it's time to reinvent your space with these easy ideas by Greelam Industries that will truly reflect the sheer beauty of summers! So here are the decor ideas for summer 2021!
Whether it's your whole house or one room at a time, the summer season is perfect to play around with the cheerful shades of yellow! With spring officially bidding adieu to the long lazy, hazy, and dark days, Summer 2021 is all about welcoming vibrancy and positive energy to our interiors. Whenever one thinks of summers, yellow color instantly pops up in our mind and instills eclecticism with its cheery vibes. How about we paint a similar summer season inside our home for a new refreshing look?
Here we recommend these three décor ideas:
Beat the heat with Pantone 2021!
This year demands the perfect balance of colors around you and what better than Pantone 2021 shades. So, as you go about splashing hues of 'Illuminating' and 'Ultimate Gray' in your living area, which is the most, highlighted space of your house, it is also important to marry the two colors thoughtfully.
Your walls call for a soothing tone like this Sheer Concrete laminate décor by NewMika from the house of Greenlam Industries Ltd. whose light grey shade will effortlessly lead to comfort, conversation, and camaraderie in the room. Now pair the brightness of a yellow armchair against your calming walls to achieve the perfect blend. You can also create a sense of well-being in the room by bringing in the summer breeze with an indoor plant on a wood table.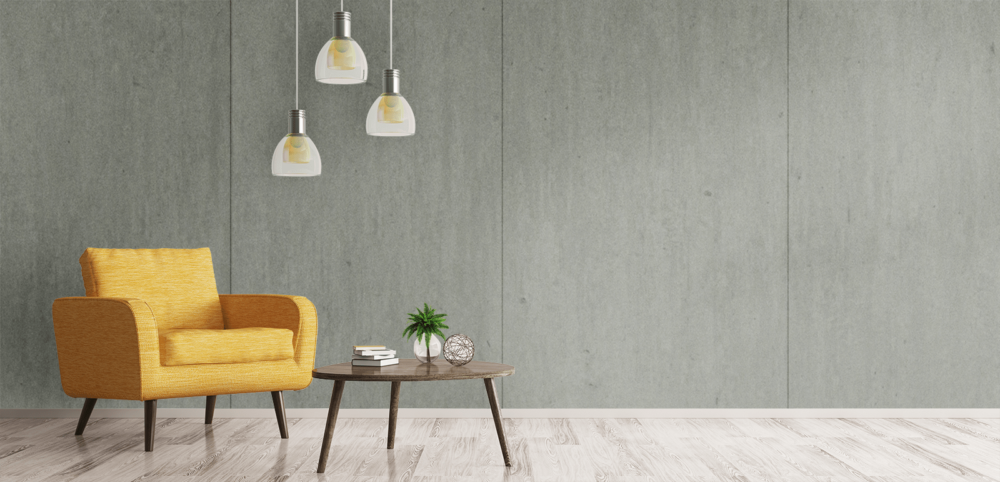 Good morning sunshine
The colors we choose for our walls have a high influence on our mood and energy. Therefore, we need to choose happy, positive, and encouraging colors especially for the area dedicated to studying or reading. To infuse vibrancy and serenity at the same time, welcome the magic of sunshine inside your house. Bring the sunrays to your walls with this Candle Light laminate décor by NewMika from the house of Greenlam Industries Ltd. and the freshness of the sky with a light blue cushion for your nook.
This laminate is also resistant to cracks, steam, scratch, and surface wear and tear making it suitable for daily usage. Amplify the tranquil vibes by placing white framed artworks on your walls as statement pieces. Lastly, keep your furniture wooden and minimal to complete the look that will help you relax and peacefully enjoy your precious me-time!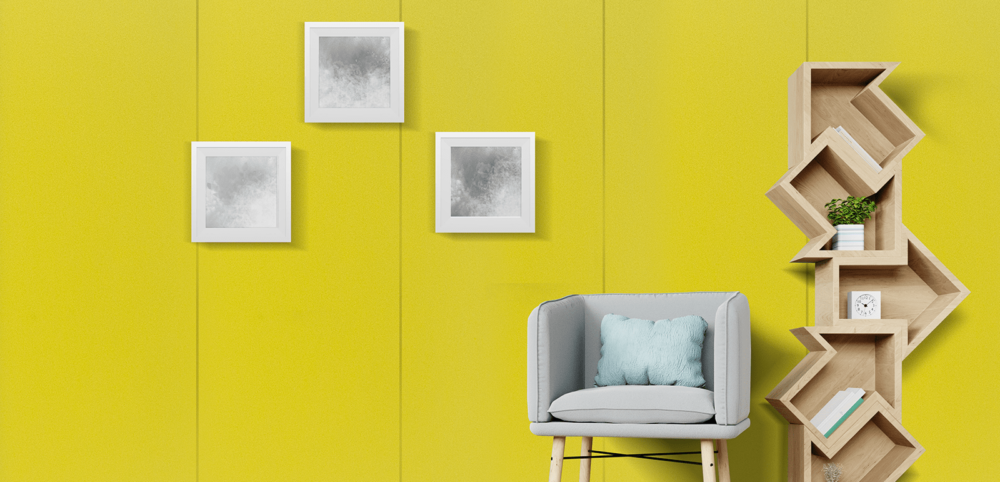 Say it with yellow
Your bedroom is meant to give you solace after a long tiring day and at the same time help kick-start your day every morning making you feel refreshed. Now, that you have enough reasons to rejig your bedroom this summer, we suggest opting for classic white like this Zulfa White laminate décor by NewMika from the house of Greenlam Industries!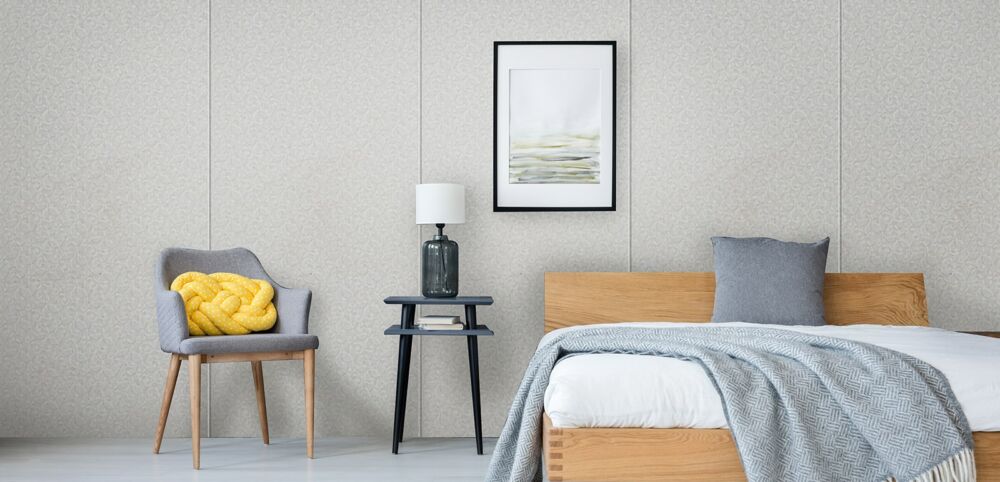 So go ahead and have fun feeling the summer vibes right inside your house!