ABK presents a new collection of ceramic wallpapers and rugs
Ceramic has evolved tremendously and is in great demand for walls and floors with extensive interior and exterior use. It has been the focus of decorative materials with its distinctive varieties and options available today. Not only is it used on floors and walls but it has made its place in highly decorative spaces such as wall panels, kitchens countertops, bathroom etc. ABK group which is a producer of porcelain floor and wall tiles and large- size surfaces for use in interior design and outdoor applications has extended its concept of digital decoration on porcelain from walls to floors, ceramic wallpapers and ceramic rugs in its Wide & Style range.  Brera, art shapes and rainbow capsule collections are ideal for both residential applications and collective spaces. Additionally, the Nuovi Mondi collection created in collaboration with Officinarkitettura further expands the increasingly wide range of ceramic wallpapers. It offers fresh creative opportunities for design and offers a new high performance.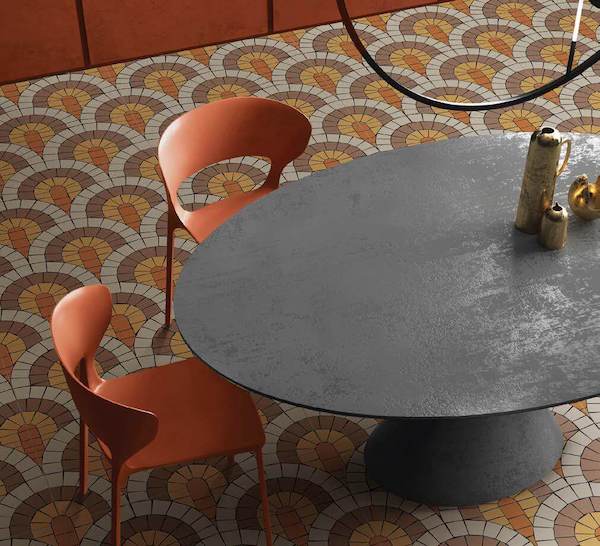 Brera
Developed in collaboration with the design firm Azzolini- Tinuper, Brera is a collection of wallpapers and ceramic rugs inspired by the terrazzo floor technique, widely used in prestigious old buildings in Milan. The use of historical textures and graphic elements has been combined with painstaking colour research to develop utterly new surfaces that are ideal for vibrant, contemporary spaces.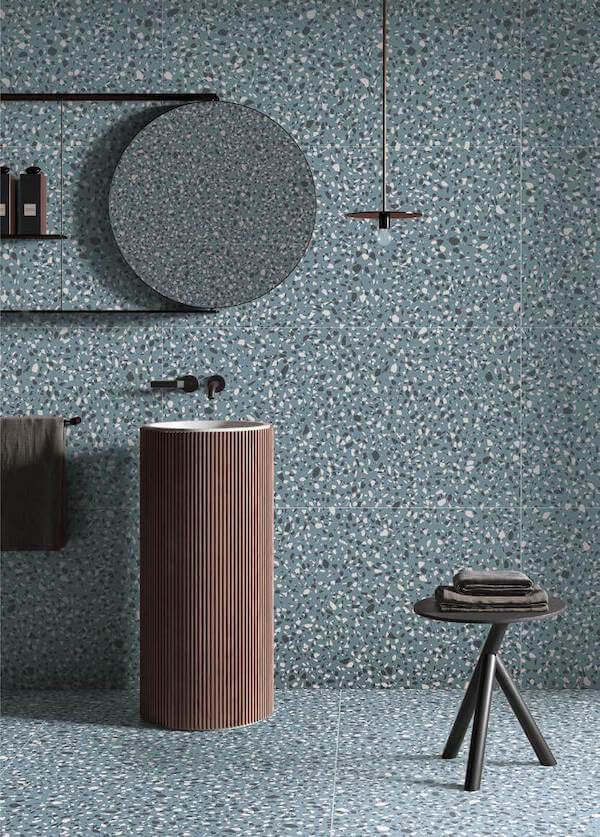 Art shapes
The Art Shapes capsule collection features surprising visual effects combining eye-catching weave aesthetics with stylistic research drawing from twentieth-century artistic and graphic design movements. Influences range from the modernist style of the Bauhaus to the dynamism of certain twentieth-century avant-garde movements and the geometries and colour contrasts of Optical Art.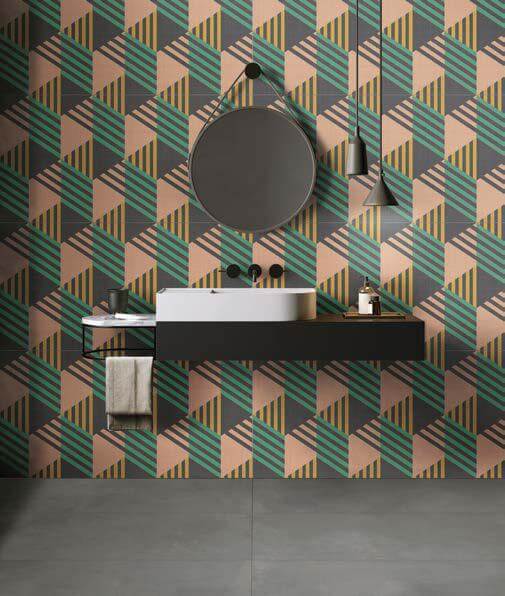 Rainbow
Designed for both floors and walls, Rainbow is a palette of plain colours selected by the ABK style department and reproduced on large ceramic slabs in various sizes, ideal for creating appealing spaces with a strong personality. They can also be used in conjunction with the ABK floor and wall tile range. Along with the opportunity to work with the 8 colours and 3 sizes in the catalogue, Rainbow offers architects and designers an on-demand service that allows them to order available colours in different sizes or even request surfaces in custom colours chosen from the RAL Classic colour collection.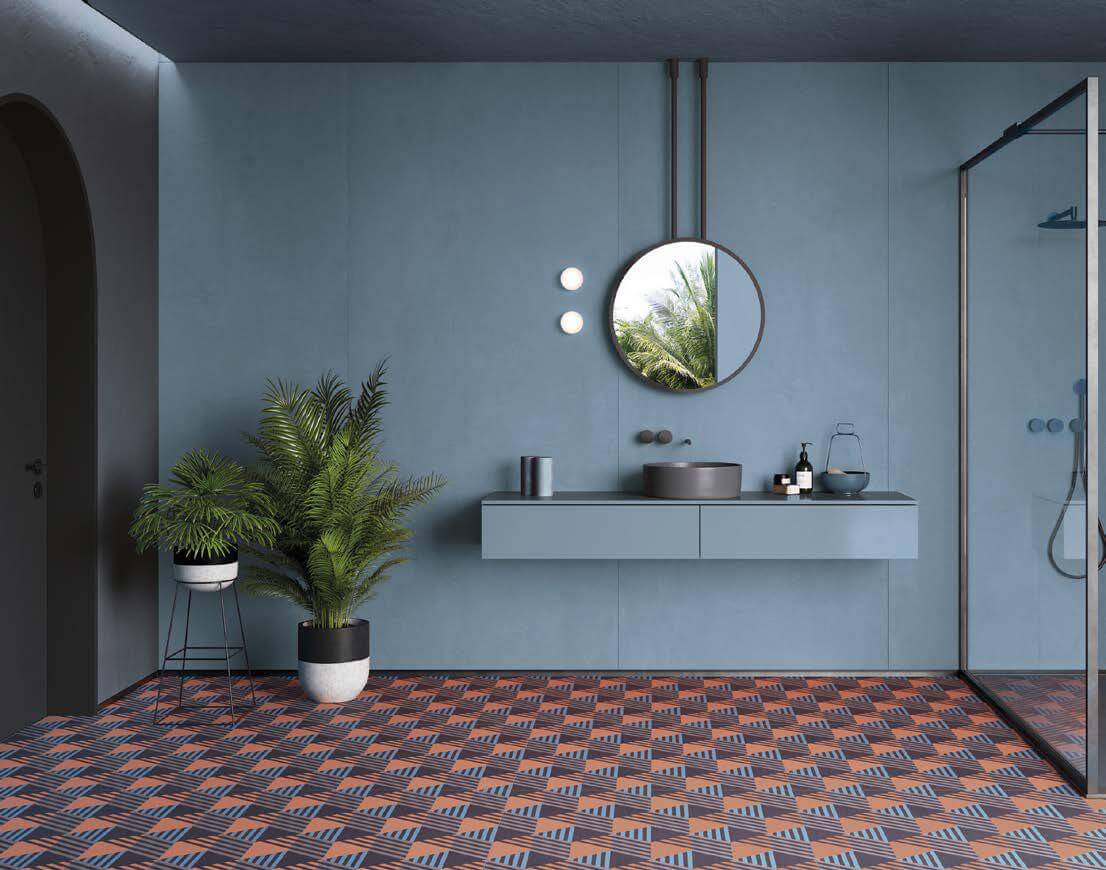 Contact Details: www.abk.it
This article was originally produced in The Tiles of India Jan-Feb 2020 issue