Paramount by Seedle DC
Paramount by Seedle DC is a project which is rich in the quality of common amenity spaces because of thoughtful design and careful use of space.  Each one of these spaces is designed to maximize the use of natural elements and blur boundaries between the indoor and outdoor.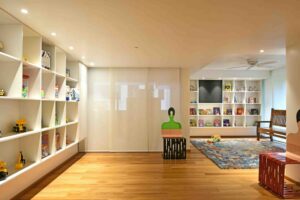 The uses of Bright colors, an abundance of natural light and cross ventilation create a healthy environment where people can recreate, relax and rejuvenate. Each space is treated unique and a great deal of effort is put in to create spaces in which people feel delighted and are able to connect with their inner self.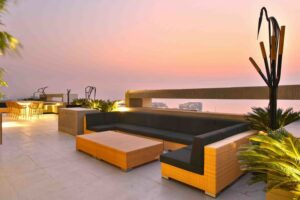 Real materials, simple colors, landscaped spaces and art all combined, create for a peaceful haven for families, groups and individuals to unwind and relax. While the design celebrates natural elements and sustainable design, it is also equipped with some of the best technology and systems that make the space easy to use, thus enhancing the experience for users.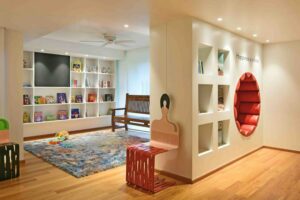 The comforting living adds multiple facilities like kids lounge, business center, outdoor lounge, Theater, gaming zone and many more. The whole design process dwells into understanding the functional constraint of space.
Theatre being the exquisite part of the project it is equipped with the best technology and theater systems available worldwide. The sound system used is the same used by Dream works, Warner Bros and Disney in their production studios. It also accommodates a hydraulic stage, recliner seats, and theatrical lighting to create a memorable experience for users.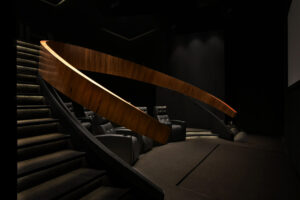 The actual execution of the work was done by the in-house team of masterful craftsmen and construction crew with extraordinary attention to detail.