Large format thin Glass panels
–VETRITE- a luxurious surface cladding.
A natural evolution from mosaics to large surface coverings, SICIS inhouse R+D and creative teams through intensive research have developed a new and unique large format collection. SICIS Art Factory meticulously mixes technology and alchemy with artisanship in this collection that finds a precise intuition creating a truly avant-garde and unique aesthetic.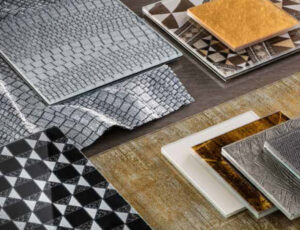 Glass, an intrinsic material in the DNA of SICIS, is now once again revolutionized whereby SICIS iconic fabrics are sandwiched with polymer film (rendering it resistant) between large format glass slabs. These unprecedented thin glass slabs are available up to 120 X 280 cm in either 6mm or 12 mm thin, depending on the particular application.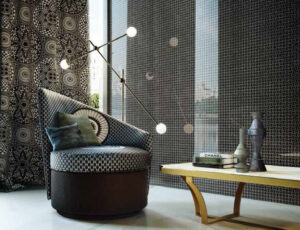 In Sicis home, the craftsmanship of our in- house artists is the strength of the space. Six circular areas are creating a unique interior enriched by artistic mosaic panels. Sicis is proud to present its own lifestyle, dedicated to passion, beauty and love of luxury surfaces: distinctive and sophisticated elements of all unique interiors.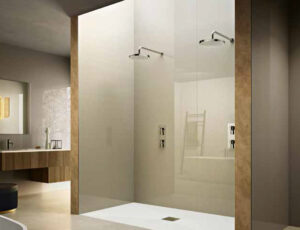 Contact Details
(The article was originally produced in the The Tiles of India magazine, Sept-Oct 2016 issue)