This Diwali, make your home more auspicious, healthy, and prosperous with some easy to implement Vastu ideas by Mumbai based Vastu expert, Neha Bajorria.
Neha Bajorria is a Vastu expert from Mumbai, who had a flourishing corporate career in the bustling real estate sector of Mumbai. She feels that the biggest doorway to her understanding of the relevance and importance of Vastu in modern life came through her experiences of working as Vice President for seven years at India Bulls Real Estate and two years at Tata Housing Development Company.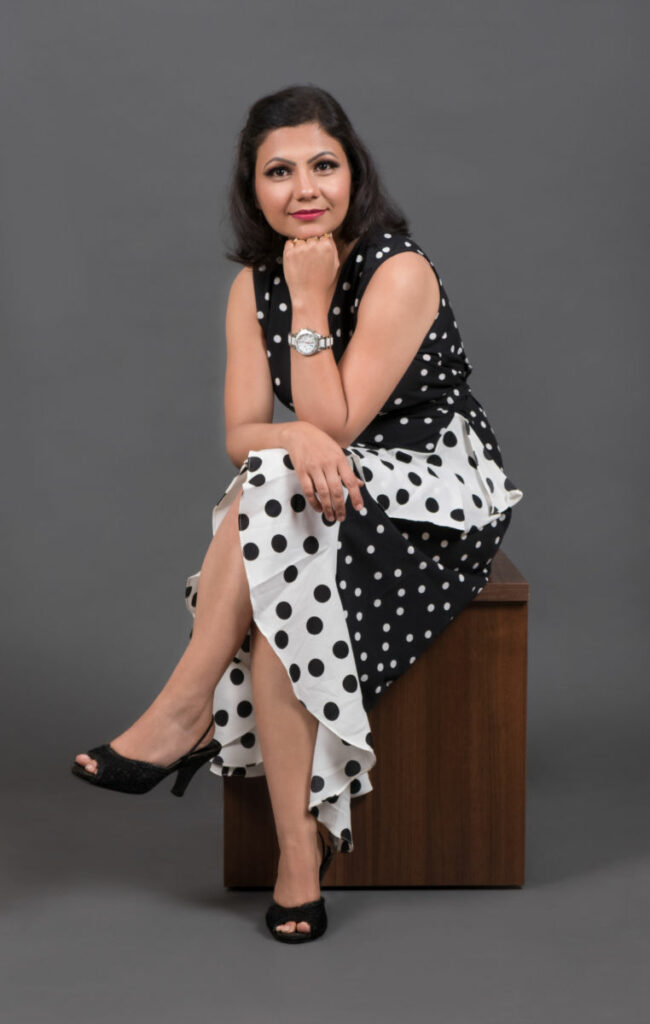 She started her corporate life back in 2007 and was enjoying it immensely. Yet there was a growing dissatisfaction, a desire to do something with a purpose, to help people, these reflections eventually led her to Vastu Shastra and the practice of it. Since then she has studied this field extensively and believes that Vastu can affect a human being and can impact the success or failure in his / her life in a major way.
The necessity of Vastu in a metropolitan like Mumbai is very important. In a city like Mumbai, which is also known as the 'Maximum City', owning a house or space for living is the greatest achievement considered for most. After owning the house, it is very important to have proper Vastu inside. This is because; people aspire for more, for a better life, for a successful career, for the dream job, or for the dream company. But many fail because they do not know how to achieve, and here Vastu can help.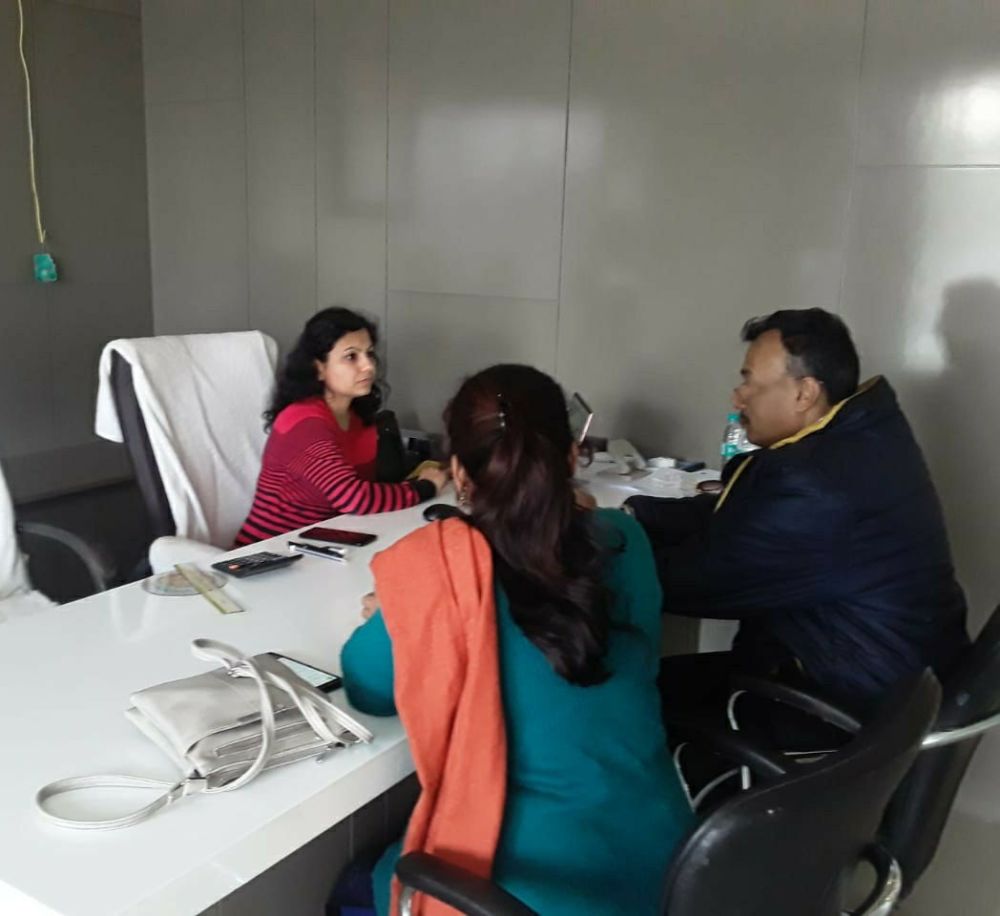 Vastu is comprised of an understanding of the various directions of the planet and their effect on the human mind and body, if applied well it can bring about immense improvement- in terms of health, better sleep and a peaceful mind.
She has completed major projects over the years and is working on many more.
As the festive season is upon us, we requested her to share some easy, DIY Vastu tips and ideas in a conversation with the Tiles of India team
How can we make Diwali more auspicious for us?
The word Diwali means ample to me rather than just being a festival. Excitement, joy and a feeling of being blessed unites and fill me with happiness. This Diwali, I have decided to bring in some magnificent tips, which can embark blessings of Ma Lakshmi on you, and make your Diwali auspicious.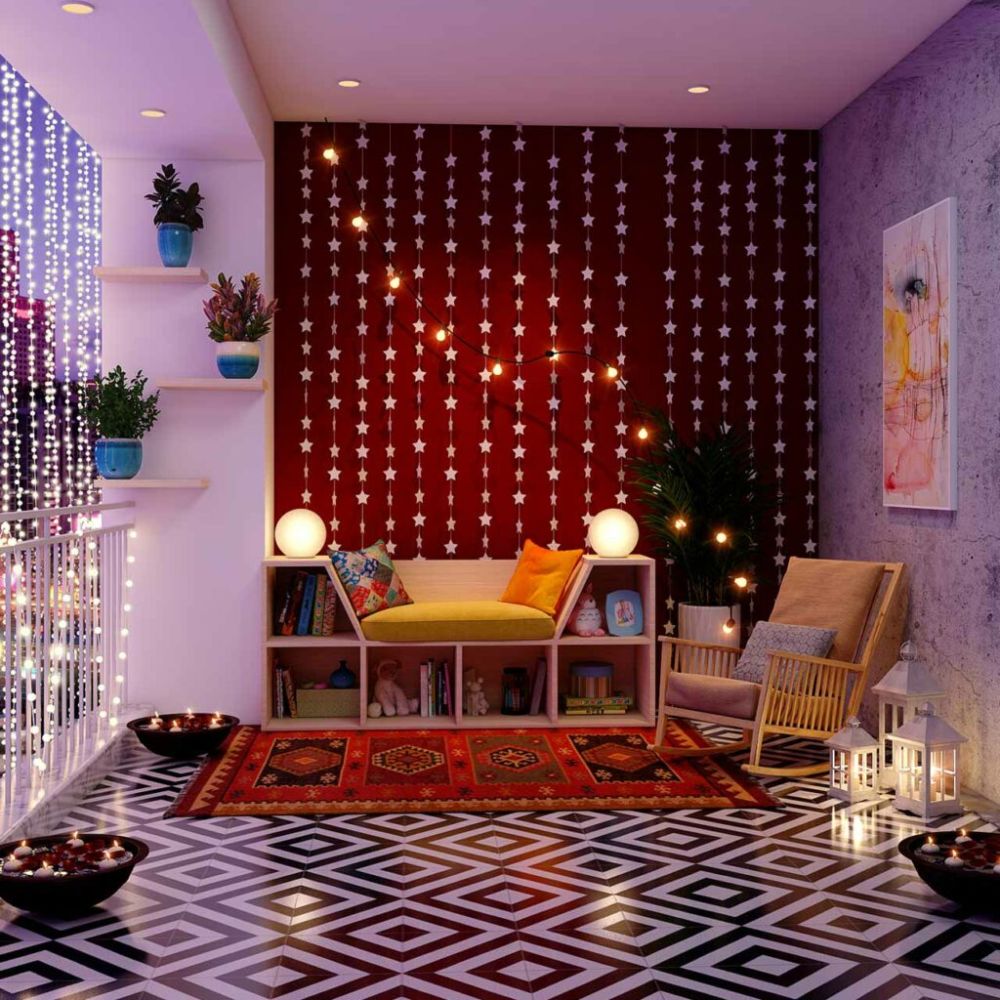 Please share some Vastu tips you we may try at home
Diwali is a weeklong festival, which starts from Dhanteras and stays until Deepawali. The below tips are customized according to the importance of the day, and its impact.
Day 1 – Welcome Ma Lakshmi on Dhanteras
Dhanteras is the day when Deepawali's celebration starts. It is believed, that on this day, Mata Lakshmi starts her journey to planet earth with a pot of gold. It is also believed that people who buy gold and silver coins on this day, Maa Lakshmi bestow them with wealth. As the Dhan comes from the Golden Pot of Maa Lakshmi, and Lord Kuber is considered as lord of wealth, people worship can invite them by doing the following on this auspicious day of wealth:
Draw the pious sign such as Aum or Swastik along with Mata Lakshmi's feets on your main entrance.
Cleanse all Silver and Gold coins which you have and put them in your work place.
It is very important to remember to clean the coins as the energy of the wealth changes according to coin's cleanliness.
In the year 2020, you need to perform Dhanteras Puja in the North corner of House/Office in order to attract positivity.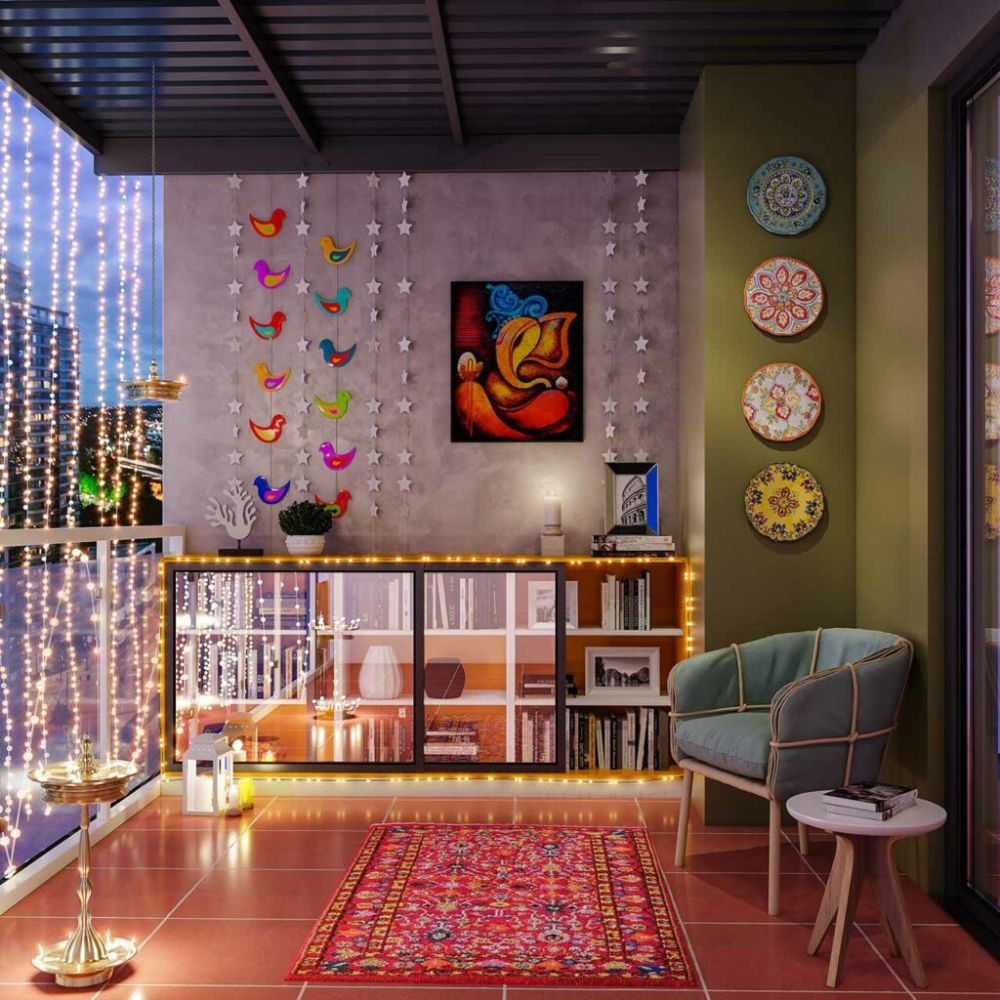 Day 2 – The Roop Chaturdashi
After Dhanteras, the next in line comes Roop Chaturdashi, wherein cleansing of yourself is mandatory. The significance of this day is to prepare yourself for the blessings.
You can mix gram flour, haldi, curd, little bit of sea salt along with sesame or coconut oil, whatever is available. Use this to cleanse yourself. It is believed that this scrub cleanses your physical and mental aura in and out.
It is believed that lightening 14 earthen lamps or tealights helps in recovery of a critically ill patient at home.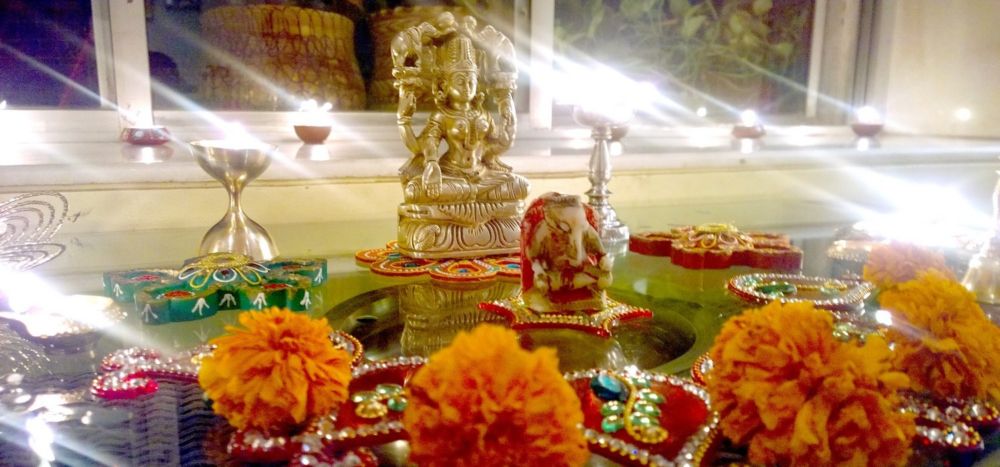 Finally, the D- Day Diwali
Diwali is a festival of light, however the essence associated with Lakshmi Pujan is there right from early hours of day.
Light your house with as many diyas, illuminated bulbs, tea lights, and candles as you can.
You should offer prayers to the trio including Ma Lakshmi, Ma Saraswati and ShriGanesha for Wealth, Wisdom and Health.
Use 7 lotuses as you perform Lakshmi Pujan this year. This will remove obstacles inflow of wealth.
Decorating your home with fresh flowers, Rangoli, Lights bring happiness for the coming year.
As you create Rangoli, several color combinations can multiply the inflow of positivity across home.
Use Green, Gold and Orange Color for Rangoli, when it comes to decorating the East of house.
Using Pink, Red and Green brings harmony to the social life of person.
Use Satnaja (Seven Grains), Sugar, Salt, Tea, Coffee and Turmeric during the Puja as an offering. You can donate these items to a girl child (Preferably below 10 years of age).
After puja write your financial goals, and put in the west corner. It is believed doing this helps in fulfillment of goals.
Place lord Kuber made of Brass in the Northern direction of your house post Lakshmi Puja to attract wealth.
Abstain from wearing Black, Blue, Grey or White on Diwali.
Make Rangoli on the front door.
Make sure to put packed gifts in the East, South east or west direction to bring harmony between relations.
So here's to a great Diwali!