Philippe Starck creates multi-dimensional realms of design
"Subversive, ethical, ecological, political, humorous… this is how I see my duty as a designer."
Philippe Starck
A career rich with 10,000 creations – completed or yet to come – global fame and tireless protean inventiveness should never overshadow the essential, Philippe Starck has a mission, a vision: that creation, whatever form it takes, must improve the lives of as many people as possible. Starck vehemently believes this poetic and political, rebellious and benevolent, pragmatic, and subversive duty should be shared by everyone. He sums it up with the humor that's set him apart from the very beginning: "No one has to be a genius, but everyone has to participate."
Heralding the phenomena of convergence and dematerialization, Philippe Starck aims straight for the heart, highlighting the essential, extracting the structural minimum of every object, in order to offer creations and propositions closest to Man and Nature, best adapted to the future.
Just look at the mega-yacht A, a symbol of minimalist elegance, or the Zik earphones for Parrot. He dreams of solutions so vital that he was the first French man to be invited to the TED conferences (Technology, Entertainment & Design) alongside renowned participants including Bill Clinton and Richard Branson.
Inventor, creator, architect, designer, artistic director, Philippe Starck is certainly all of the above, but more than anything he is an honest man true to his craft.
He was a listless student at the Ecole Nissim de Camondo in Paris. Around this time Pierre Cardin offered him the job of artistic director at his publishing house.
In 1976, after the creation of several emblematic objects including a floating lamp and a portable neon sign, this intrepid dreamer designed an audacious decor for the night club, La Main Bleue – in Montreuil. He then went on to complete the legendary Parisian nightclub Les Bains Douches and the Starck Club in Dallas.
At the same time, he founded his first industrial design company, Starck Product, which he later renamed Ubik after the famous Philip K. Dick novel. Here he initiated his collaborations with the biggest design manufacturers in Italy – Driade, Alessi, Kartell – and the world – Drimmer in Austria, Vitra in Switzerland, and Disciform in Spain, to mention but a few.
In 1983 Philippe Starck was discovered by the general public when, on the advice of Culture Minister Jack Lang, President François Mitterrand chose his project to decorate the private residence at the Elysée Palace. It symbolized an institutional recognition of design.
Design exists for Philippe Starck solely through its militant and political status, in other words through its capacity to be useful, to help, even modestly, people's lives. His designs aim to serve more than the object; they aim to offer the best possible service while using the minimum of materials.
From the beginning, his designs were never intended for the elite, but for society as a whole. He longs for democratic design, and proffers an illuminating definition: "Improving the quality while striving to make it accessible to the greatest number of people, at affordable prices."
This approach, aiming to provide the largest number of people with the best quality, has been deployed by Philippe Starck in all domains: from tableware to issues concerning the body and hygiene.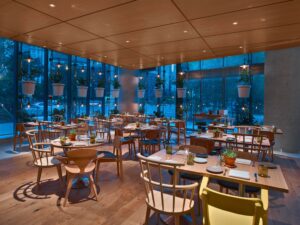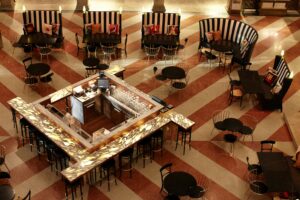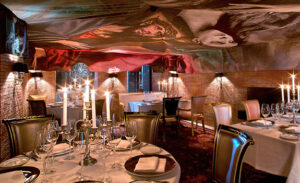 Contact Details: www.starck.com