Reading Time:
4
minutes
National Tile Day 2021
National Tile Day recognizes a timeless element of architecture and design. Around the world, tile plays a variety of roles, revealing its durability and flexibility over thousands of years. From the modest to the sublime, tile proves to be one of the most practical and beautiful building materials. Coverings have announced the top 10 tile trends for 2021, to celebrate National Tile Day which is celebrated on the February 23, 2021 and highlight the key benefits and applications of ceramic tile. These benefits include the material's durability, sustainability, safety, versatility, affordability, aesthetic appeal, and hygienic traits.
Alena Capra, along with a panel of tile industry insiders, will present this year's new and unique trends from around the globe on the National Tile Day. "As the fifth National Tile Day approaches, we look forward to celebrating the many benefits of specifying and designing with ceramic tile, as well as continuing to provide insights about the elements of tile that make it the safe, sustainable, and stylish surface option for residential and commercial projects," said Alena Capra, Certified Master Kitchen & Bath Designer and Coverings spokesperson.
Flecked Effect
This trend features a kaleidoscope of colors or floating fragments of shapes, where the patterns lend a burst of energy to floors and walls. From chunky to fine flecks, and large slabs to smaller tiles, the flecked effect offers endless, unique style options.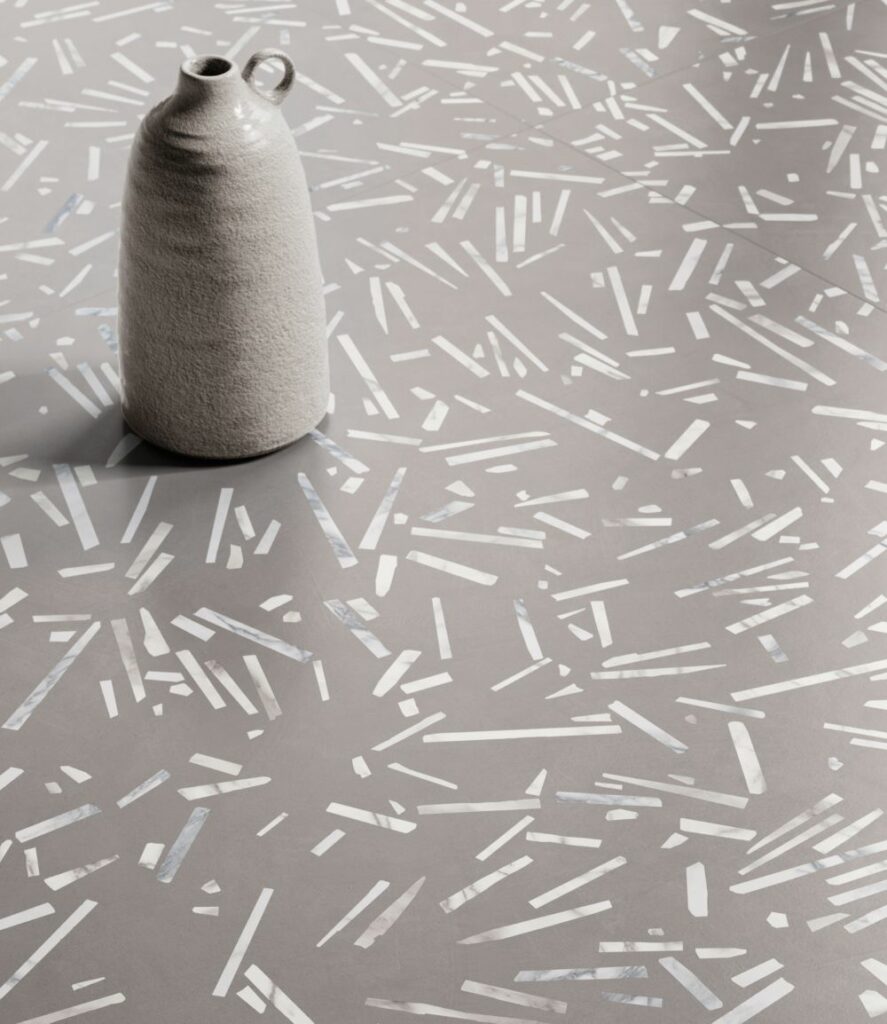 Gorgeous Greens
Using shades of green with tile textures reminiscent of nature will be a popular approach to bring the outdoors inside during 2021.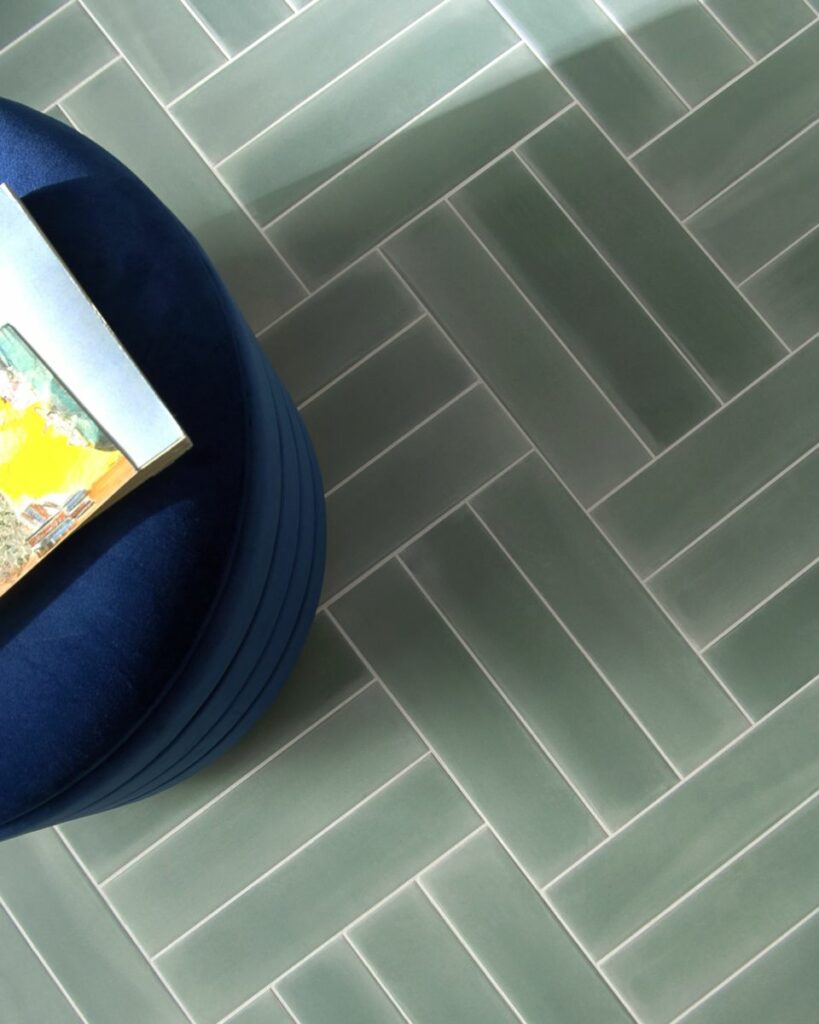 Soft Textures
With a growing preference for toned-down designs, look to trending tile options that offer softer and more natural looks as people yearn for a connection to nature in 2021.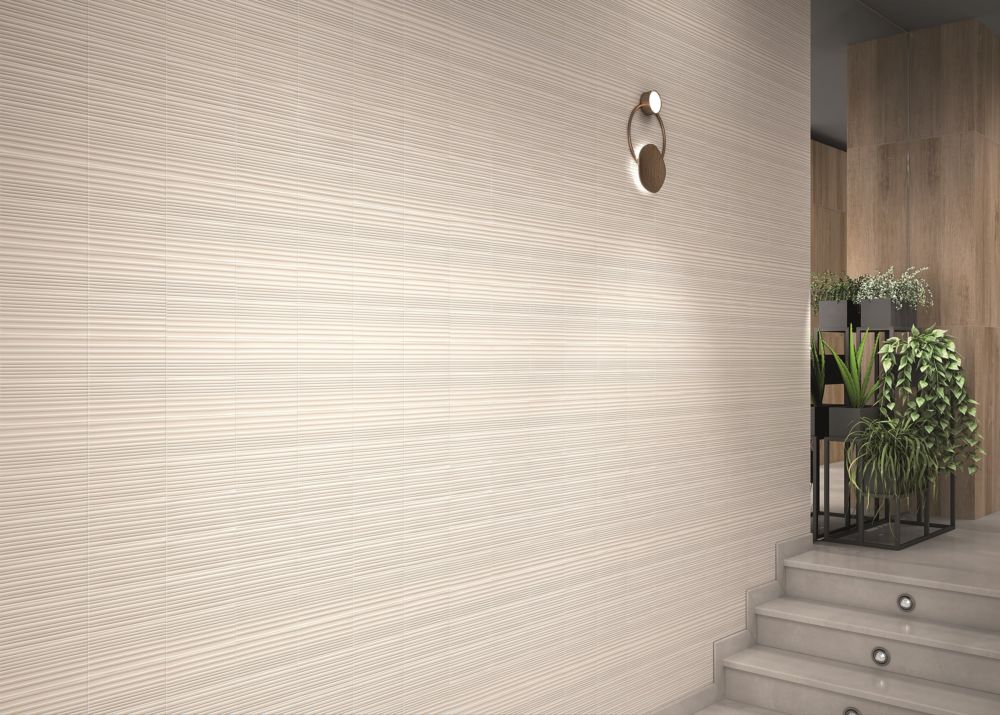 High Gloss
Glossy tiles offer eye-catching shine and durability for areas that need to be cleaned often, which is why the high gloss trend is expected to make a big comeback this year.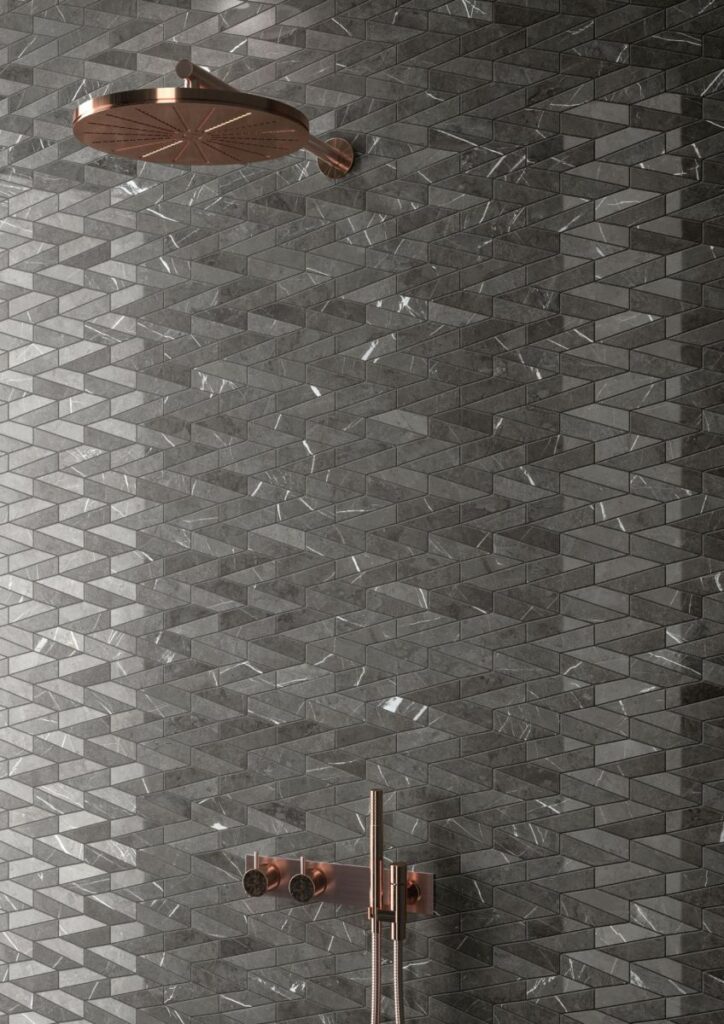 In Vein
Expect to see large-scale veining in 2021. Marble-look designs are evolving; some have fewer wide, river like veins with flowing movement and clean edges, while others have more angular, frenetic looks.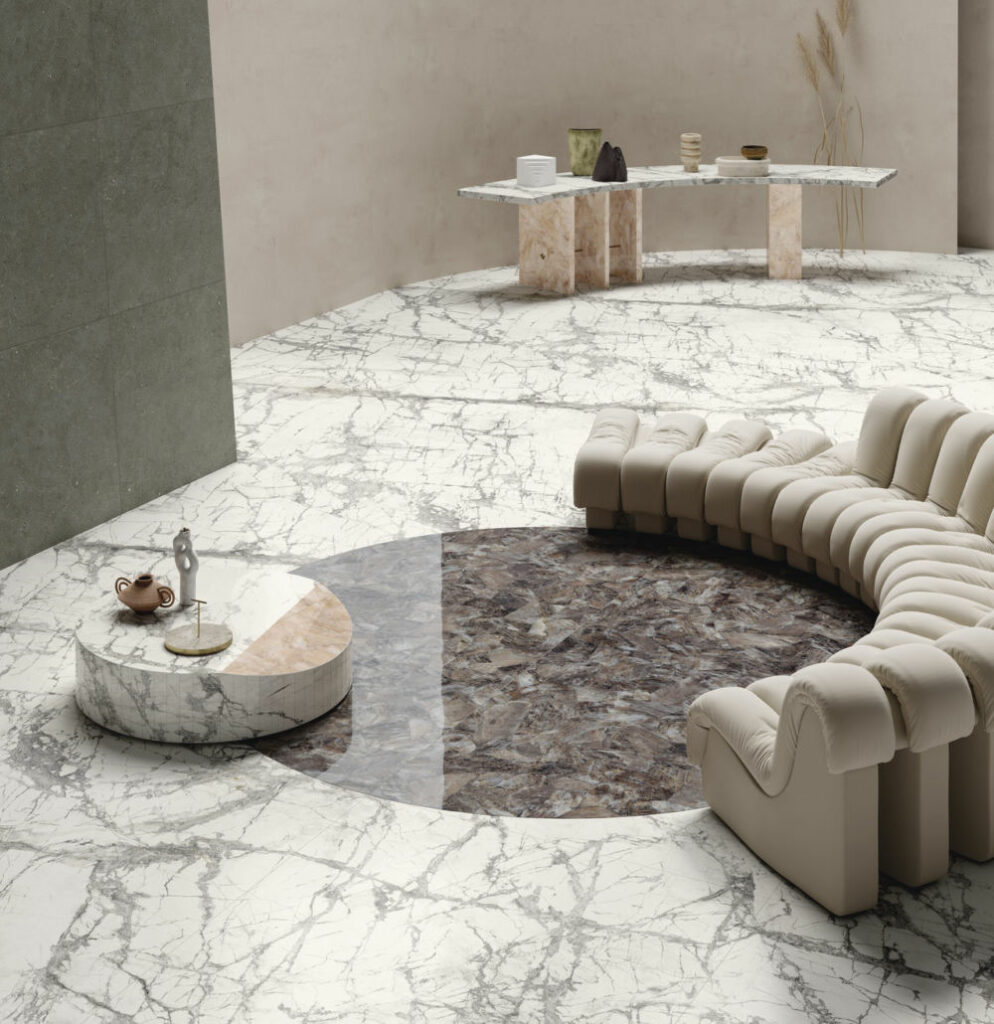 XXL
Extra-large ceramic tiles are increasing in popularity this year. This trend enables countless applications and design possibilities, with large-format tiles that come in sizes up to 5.25 feet by 10.5 feet, and thicknesses ranging from 3.5 millimeters to 2 centimeters.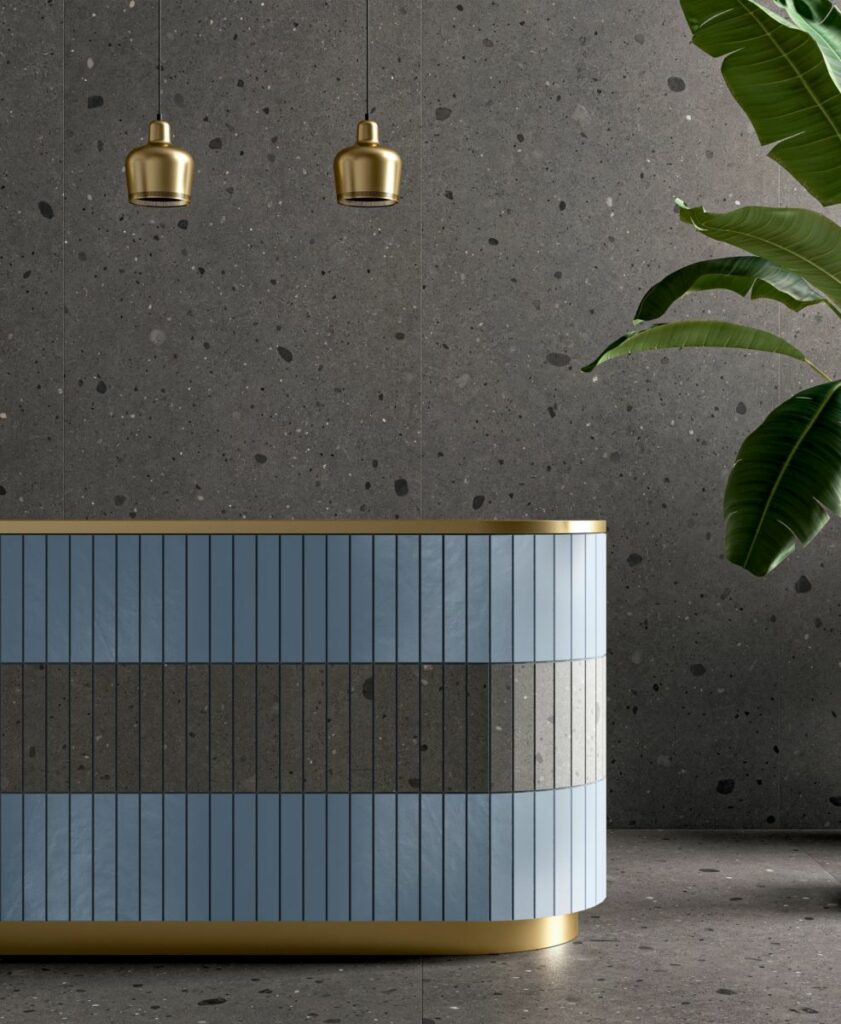 Biophilia
Thanks to advancements in high-definition printing, ceramic tile can be used to achieve biophilic design, which has been found to support cognitive function, physical health and psychological well-being. Ceramic tile designs are moving to more natural and untreated wood looks, as the timber elements evoke calm environments and a sense of nature.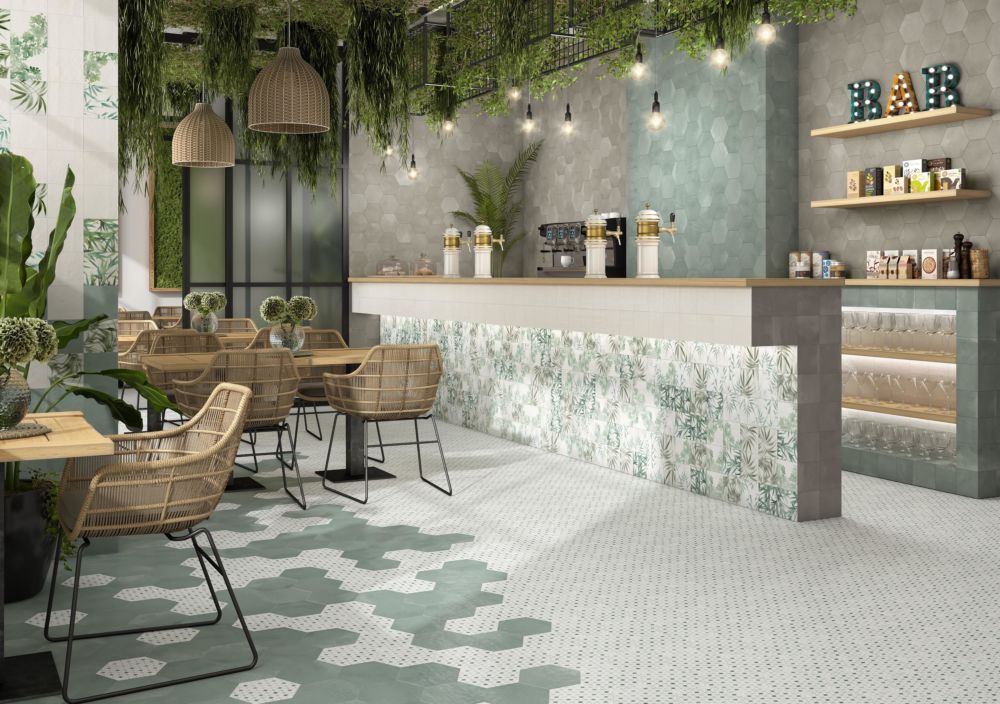 Large Hexes
Non-rectangular tile styles, specifically hexagons, are growing to monumental sizes in 2021. Hexagons as large as two feet in diameter can add tons of drama to a space.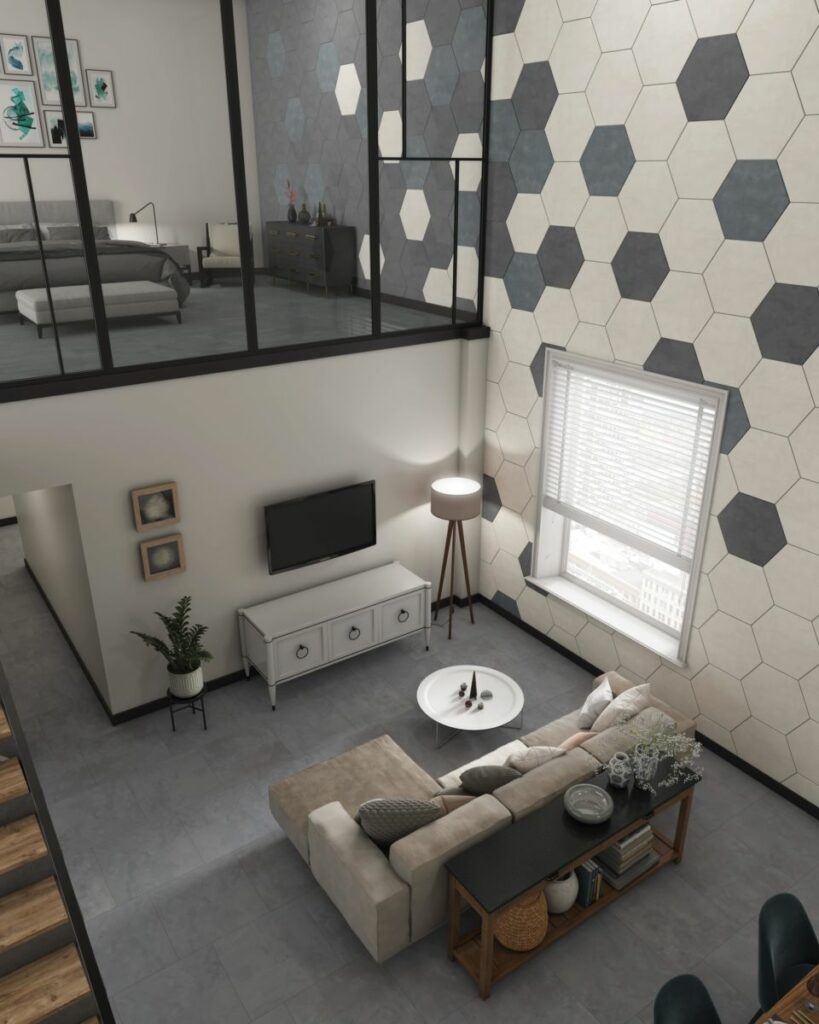 Patterned Tile Concrete Look-a-likes
Concrete-look tiles will continue to serve as a muse for architects and manufacturers this year, with playful patterns and infinite laying schemes that add a dramatic impact on any indoor or outdoor space.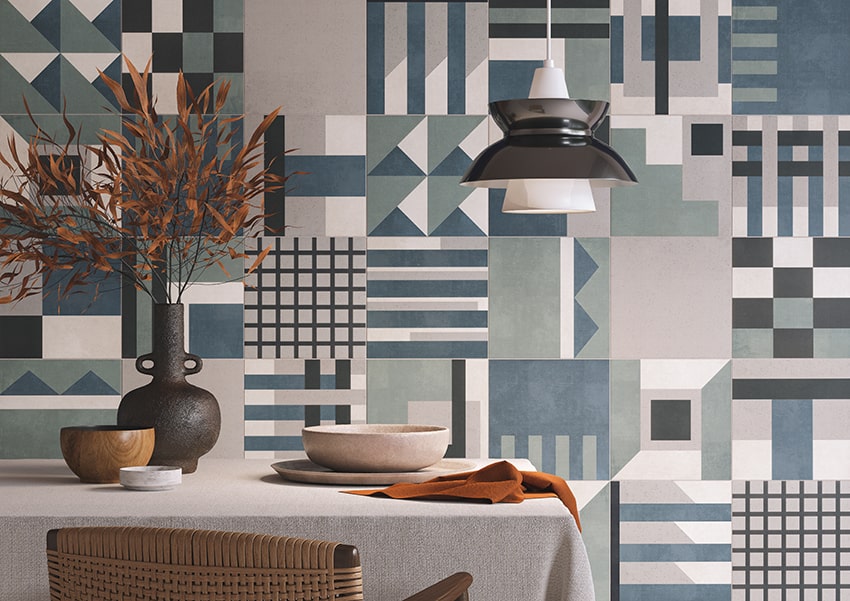 Muted Tones
2021 will see a strong rise in muted tile tones, such as soft blues and greens, that create soothing and relaxing spaces.