8 ways to install Ceramic Tile Patterns
Ceramic is a unique material. The raw materials that make up ceramic tiles come from the earth, especifically clay. It's fusion with water and fire results in a high quality material. From this union a sustainable, high-resistant and versatile product emerges.

When the time comes to design indoor or outdoor spaces, the variety, formats and installation that ceramic tile has to offer, allows us to take advantage of one of the main aesthetic qualities of floor and wall tiles: the placement of ceramic pieces.
The possibilities of installing and combining ceramic tiles are infinite, taking the geometric format of the pieces as the starting point (square ceramic pieces, rectangular, triangular, romboids, hexagonals, etc.) to install together or combine them with two or more different pieces.

This allows for a wide array of possible combinations and also helps us with the simple rules to keep in mind when selecting an installation pattern that best adapts to our decorative preferences.

1) Strait Lay horizontal pattern
It is one of the simplest and most common ways. The ceramic tiles are placed one after the other in a single strait line, making regular parallel rows, achieving a sense of harmony and order.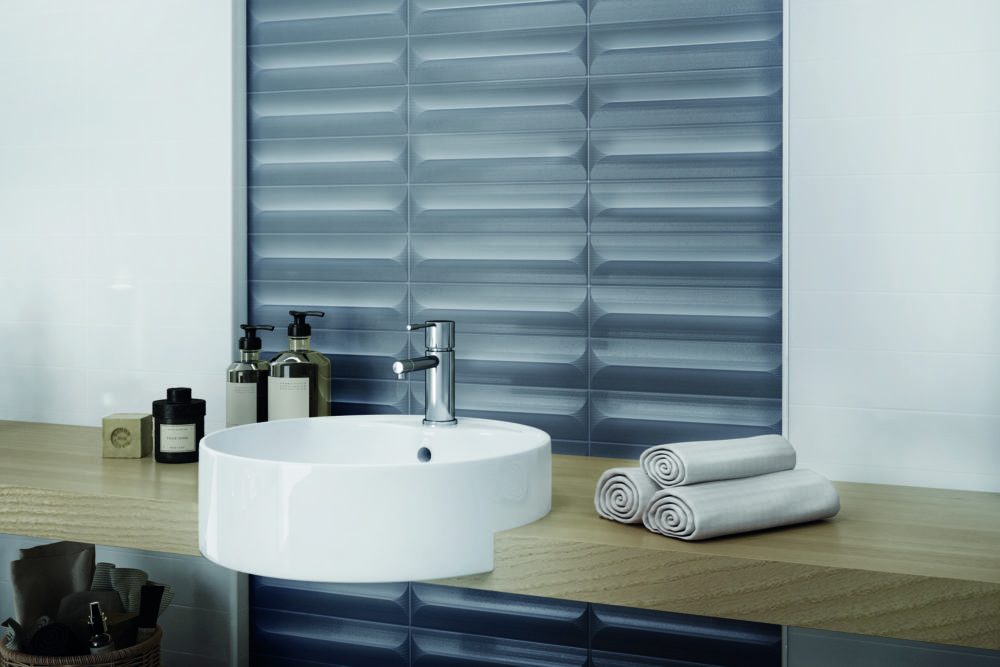 2) Strait Lay vertical pattern
This installation is just a variation of the previous one. Ceramic tiles are placed one after the other in a vertical position, allowing for more height, in both of these options, the installation can be used in either walls or floors.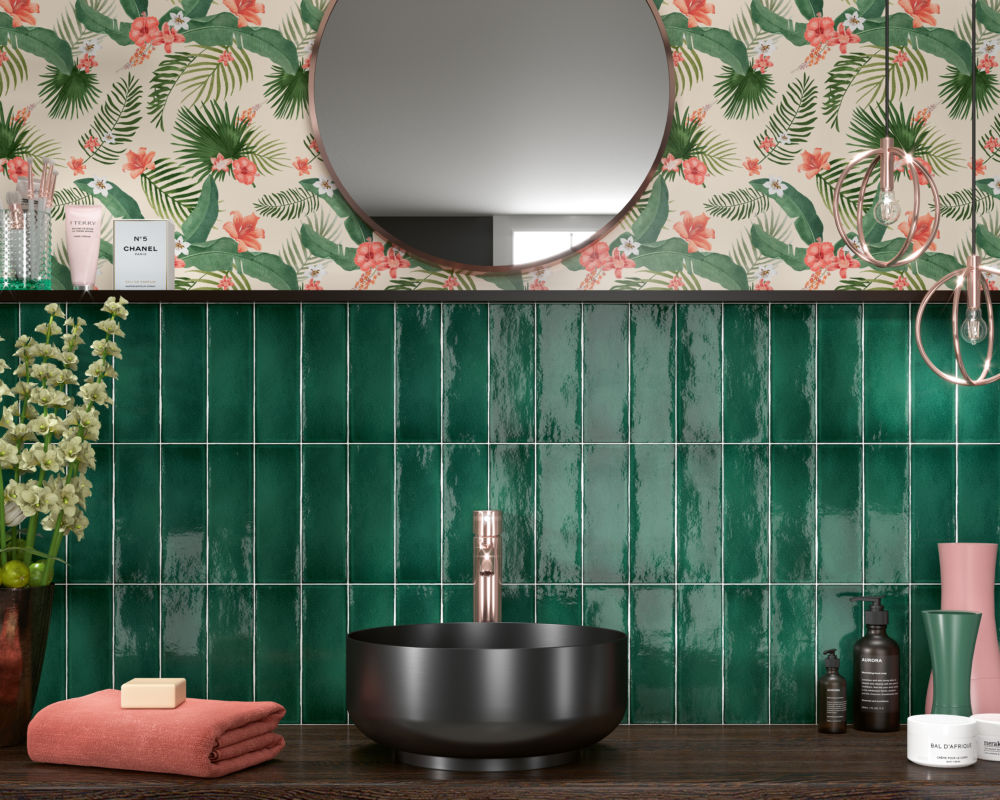 3) Running bond or brick pattern
Ceramic pieces are installed in an alternating pattern so that the vertical cuts fall in the middle of the upper or lower rows, creating a dynamic effect.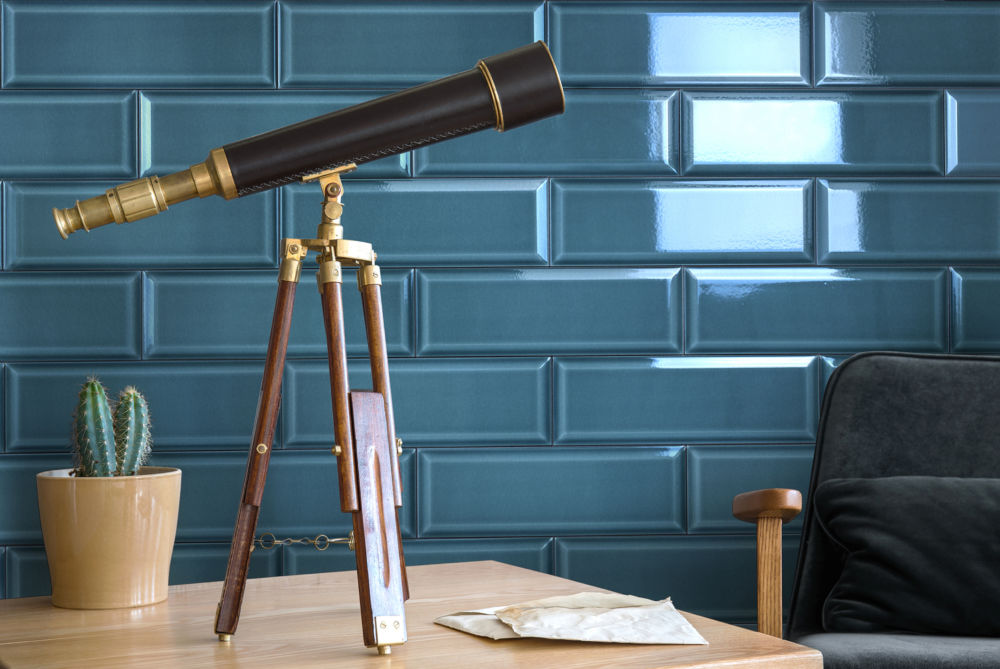 4) Displaced running bond
In this option, the vertical joint of the pieces is moved, resulting in a break in the alignment of the different pieces thus breaking that traditional alignment found in the traditional running bond. This gives a more original look to the space.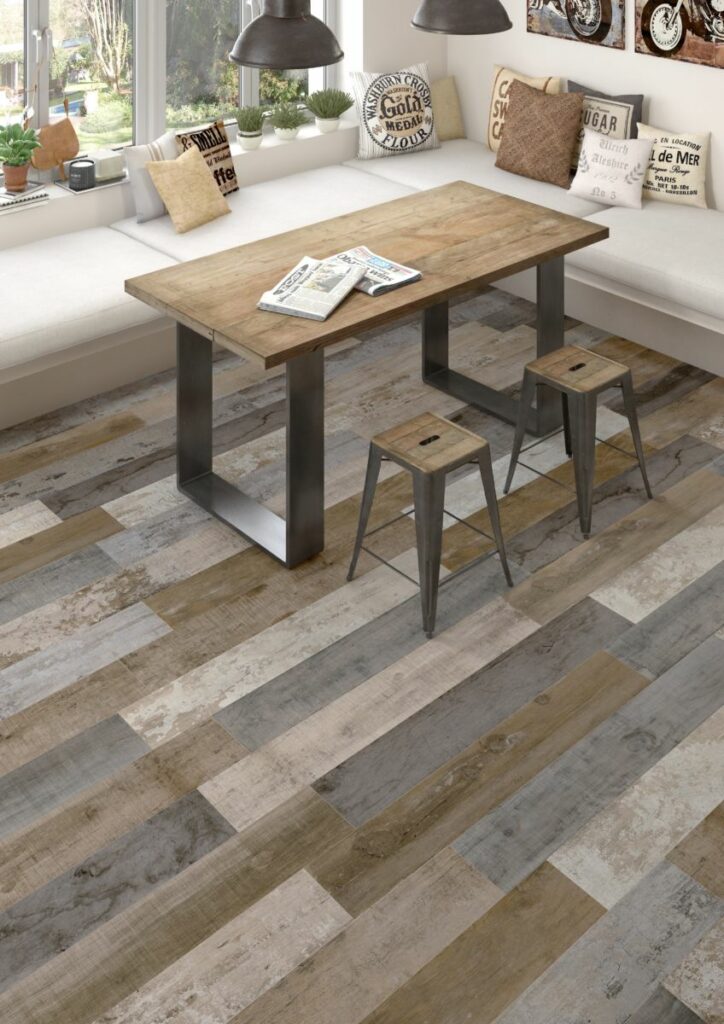 5) Herringbone or chevron
This installation is created by alternating rows of ceramic pieces placed in an incline right and left. This creates a repeating V pattern.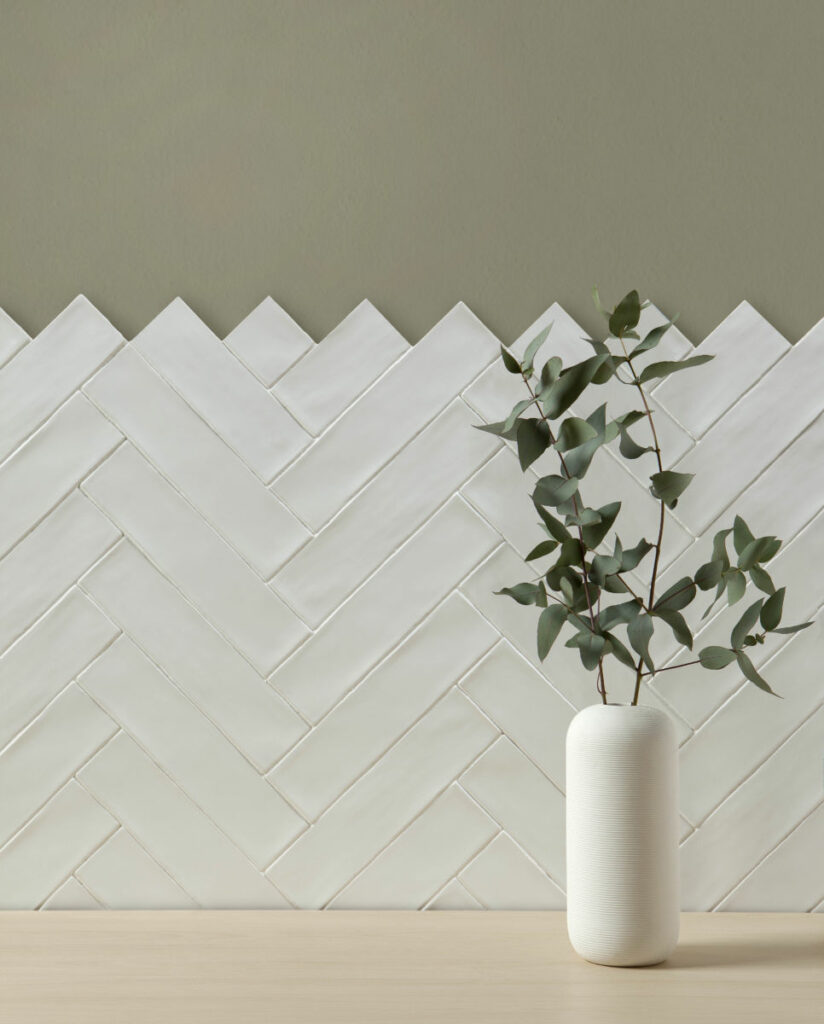 6) Combinations of triangular formats
Joining rectangular triangle formats by their hypotenuse, in a succession of rows, can create original compositions, which reach their maximum aesthetic potential if using different colors.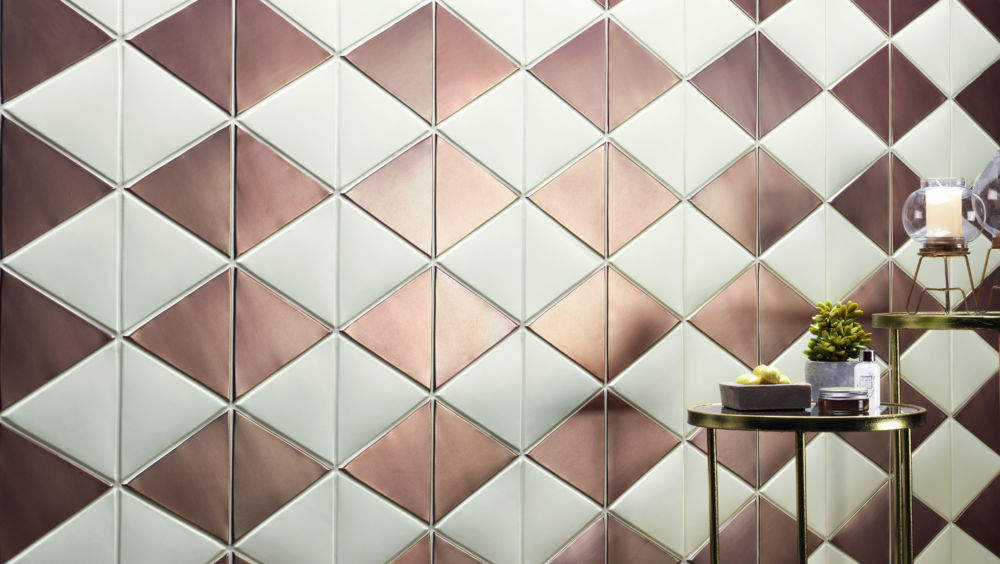 7) Hexagonal combination formats
Placing rows of hexagonal pieces horizontally and vertically, achieves a honeycomb-shaped design, which is accentuated by the use of different colors, textures and finishes.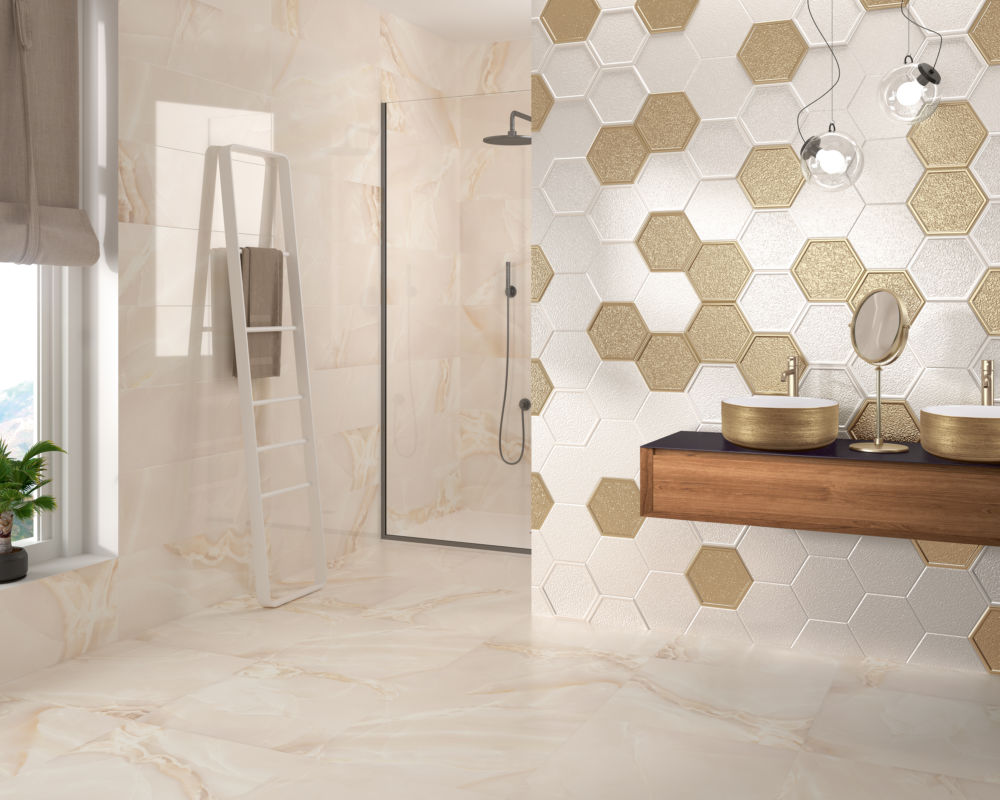 8) Different formats combination
When we make patterns combining different formats we can achieve finishes with great expressive and visual richness. Combining, for example, a rectangular format with a hexagonal one, figures are composed in which the rectangle frames the hexagon, producing a dynamic effect with volume.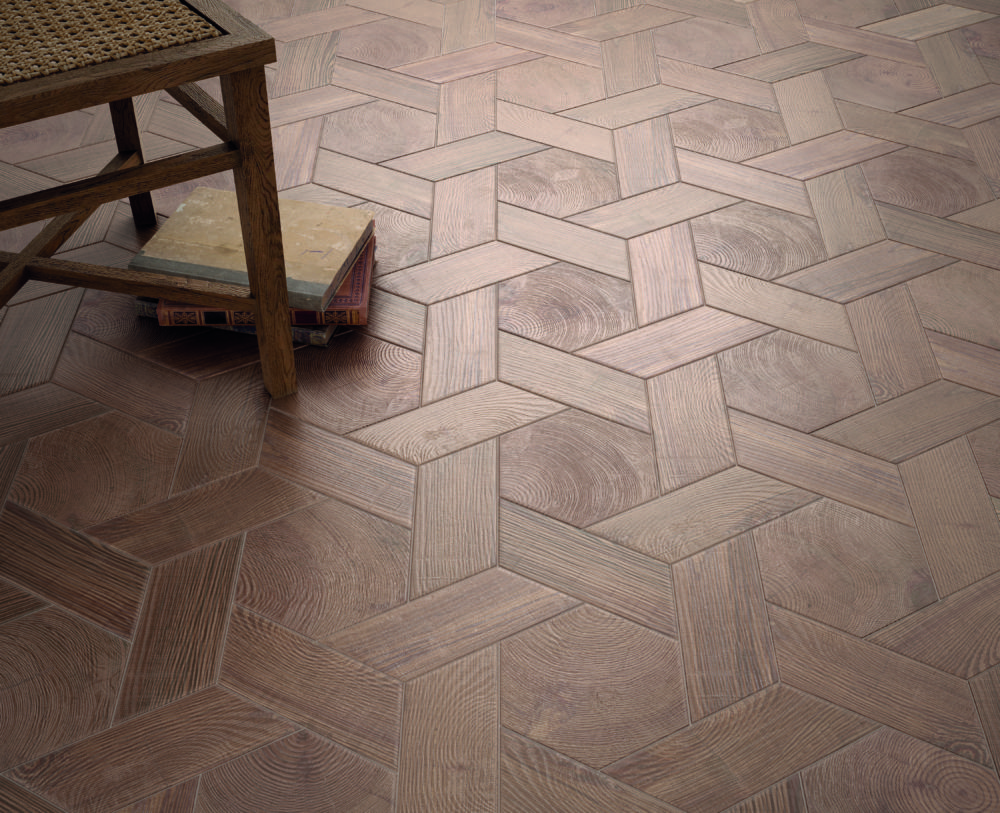 So explore these and unleash your creativity in this season!
Text Courtesy: ASCER