Gratitude Villa
Gratitude Villa, is an award winning project designed by Architect Trupti Doshi of Auroma Architecture. It is afuturistic "House for Tomorrow" which is built for modern needs while at the same time being highly sustainable in its form and function.
Auroma architecture firm in Puducherry, Tamil Nadu, India is headed by a sister-brother duo – Trupti and Viral Doshi, who lead a diverse and competent team of highly talented professionals from the fields of Architecture, Engineering, Sustainability, Water, Waste, Energy, Site Management, Construction and Allied Services.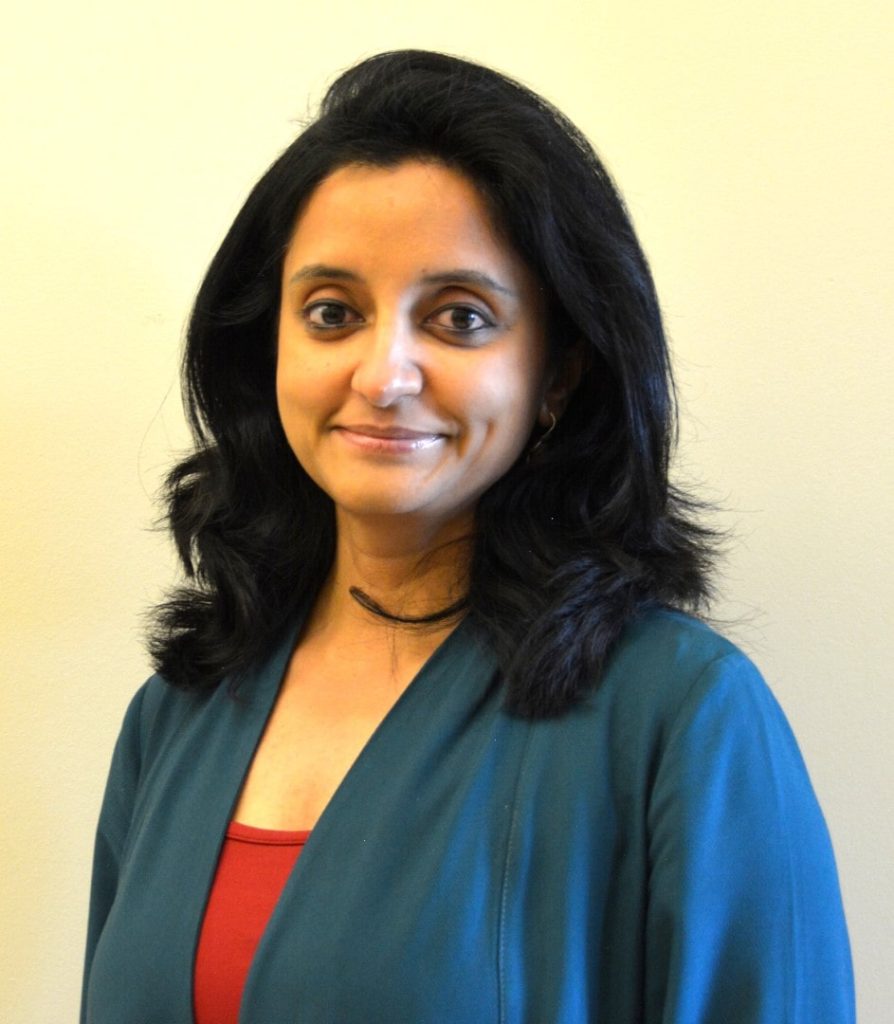 Architect Trupti Doshi has 20 years of experience in ecological architecture and sustainable engineering. She has been India's youngest woman architect whose work has been featured by the United Nations Environment Program as a model for Sustainable Development in India.
Viral is a sustainability engineer and entrepreneur who is passionate about making a positive difference in the world. He is a creative problem solver with vast experience in running and managing multiple businesses.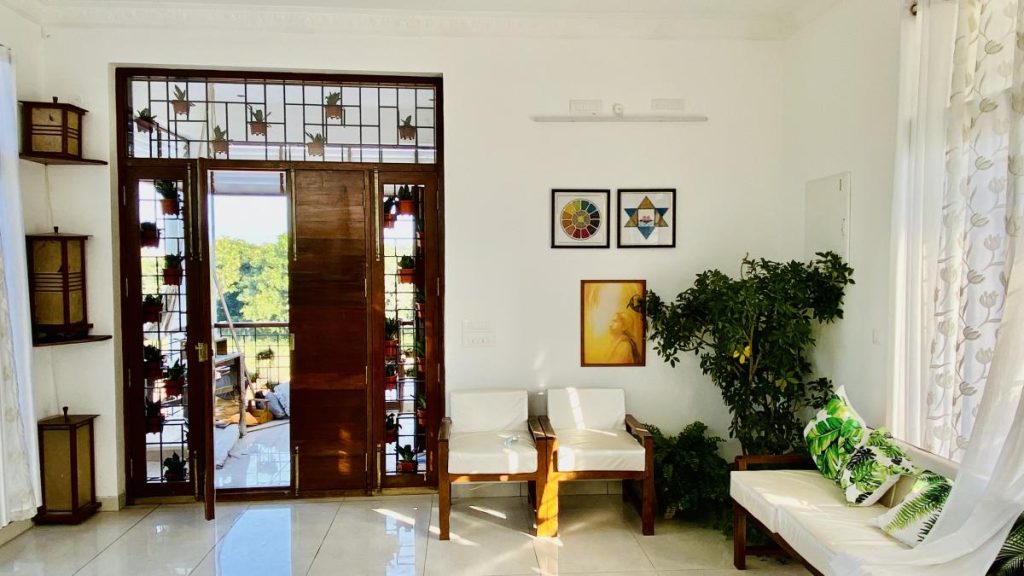 They are architects blending modern technology and ancient wisdom, using natural materials and eco-friendly construction with principles of rainwater harvesting, waste recycling, energy efficiency, solar power, and biodiversity to create living buildings, homes, and campuses.
Their award-winning project Gratitude Villa: A futuristic "House for tomorrow" is built for modern needs along with reducing carbon footprint by 50%. Gratitude Villa is a dream home designed for Mr. and Mrs. Doshi – a couple with an artistic and creative background. With their constant creative ideas and visions, this villa has become their haven to host large family gatherings and parties, while the house showcases their essence and reflects their personality in one!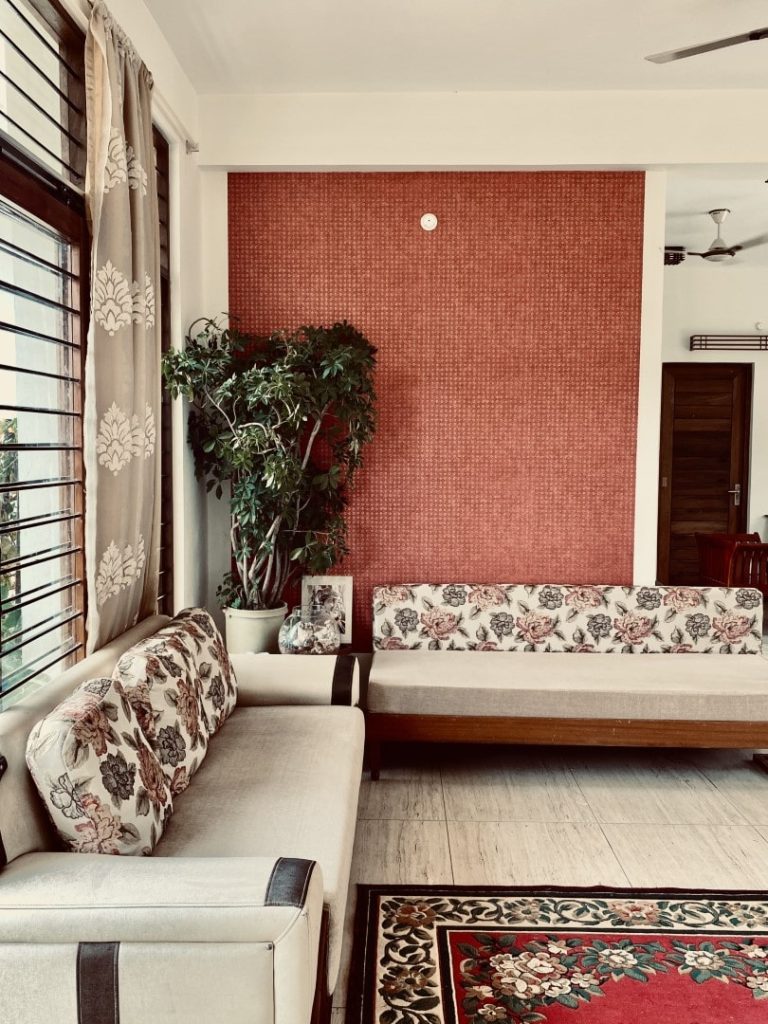 The plot was surrounded by lush greenery, with roads running along all 3 sides. However, the shape of the plot was a challenge in this project. It was a triangular-shaped plot with acute angles at two corners. And it needed to accommodate four large bedrooms, while making the spaces more open to nature and bright!
After several iterations and brainstorming on how to make maximum use of the site and its beautiful features, we came up with the idea of using Staggered Balconies spanning across the length of the building along its north side that acted as an extended deck. This made the house seem like a home nestled in trees!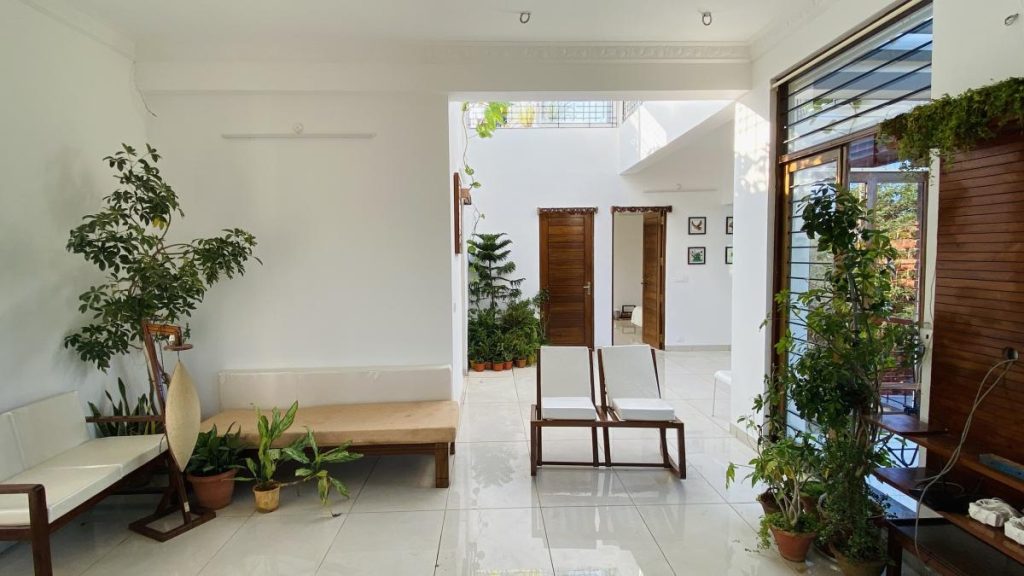 By adopting multiple climate intelligent techniques, every space in the house is designed strategically to provide maximum thermal comfort, natural sunshine and cross ventilation for major living spaces! The house features a skylight on the second floor creating a courtyard effect and bringing the sky into the home!
Multiple design aspects of Gratitude Villa were designed with ample thoughts put into Innovation – Interpretation – Implementation. One such facet of design is the terrace of the house – fun and functional being the key concept. The terrace spans across with skylight dividing it into two segments. Instead of laying conventional plain white tiles, the terrace flooring comprises of White cool roof tiles, alternated with light grey tiles to break monotony all while forming patterns of common childhood games played in India, like Hopscotch, Life size Chess board, Tic,Tac, Toe and musical tiles. This makes the space much more than just a terrace, making it a fun game space suited for moonlight dinners, evening gatherings with games and much more. In addition to this, the terrace features a 8 shaped walking pattern for the clients to exercise, which is cladded with acupressure tiles!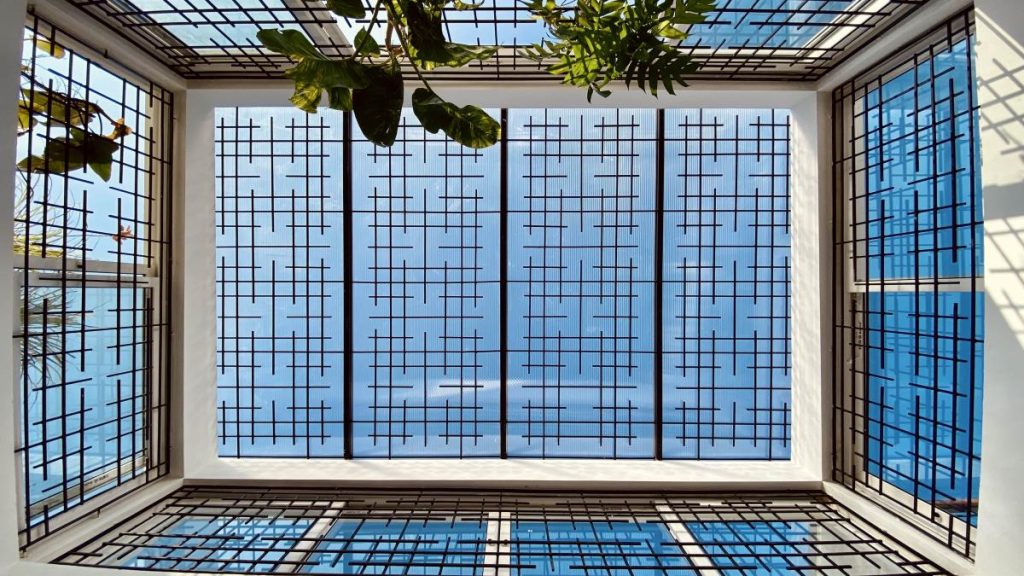 Upon extensive research, calculations and experimenting – they have made sure to use sustainable construction materials and follow unique construction techniques that helped in reducing the overall CO2 emissions of the project to upto 50%. Because of this, Gratitude Villa was able to achieve a massive feat in terms of carbon footprint reduction, by saving nearly 182 tonnes of CO2 emissions, which is equivalent to planting about 1100 mature trees, which is roughly equivalent to a dense covered forest area of upto 69 Acres!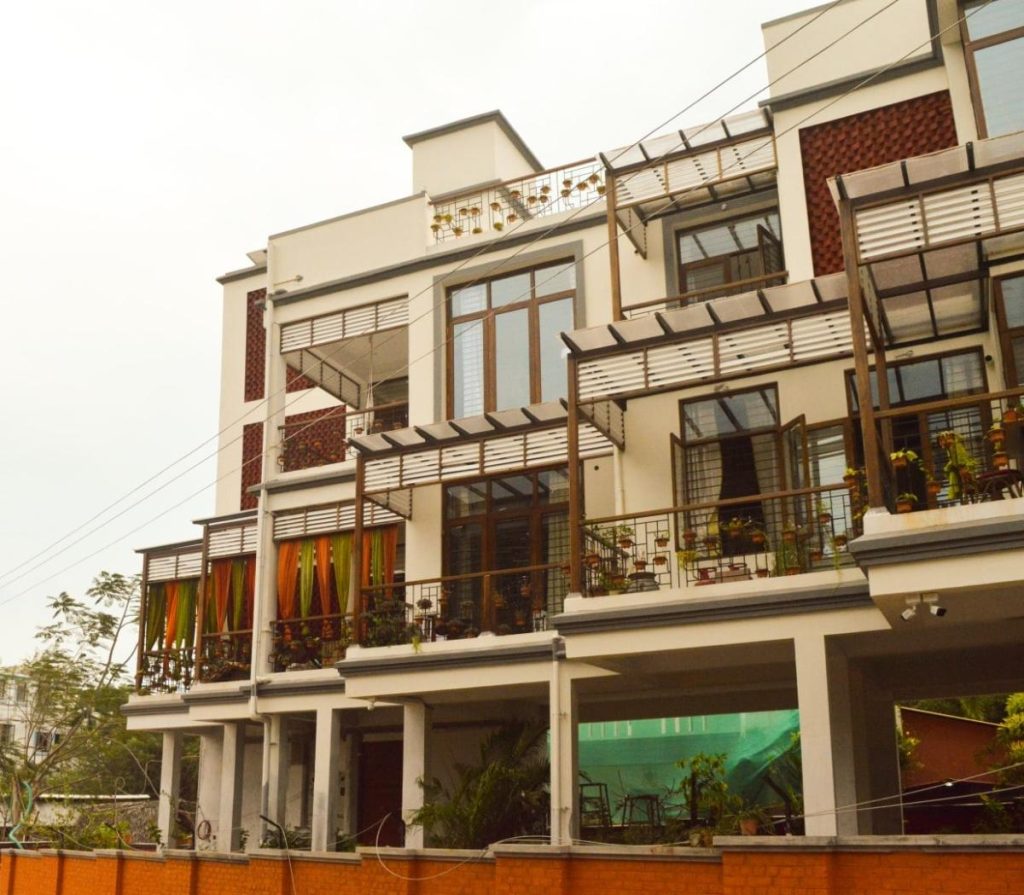 On December 10, 2020, Gratitude Villa was recognised nationwide for its excellence in using Sustainable Materials and Construction Techniques – by receiving the Exemplary Performance Award – awarded by India's National Green Building Rating Agency, GRIHA.
The "House of Tomorrow" international initiative aims to provide proof of concept of innovative near-zero CO₂ footprint materials across 5 continents of the globe – Asia, Europe, North America, South America & Africa. Gratitude Villa is the House of Tomorrow from India, representing Asia on the international stage. The other participating countries are Kenya, France, Canada and Mexico, hosted by International Company Lafarge Holcim.