Peronda Harmony Collection
Peronda makes tile collections for creating stunning new living spaces, able to envelop people in their amazing beauty. The brand inspires you with trendsetting new visions and designs. The brand provides free rein to artists and designers so they can channel their creativity into eye-catching innovative new collections. Harmony is the brand at Peronda Group, a family business founded in 1827, specializing in bona fide quality products. We have various collections in our Harmony.
BEAT by Harmony
BEAT is a collection perfect for creating soothing, restful settings where you immediately feel at one with your surroundings. Its attractive rounded relief pattern, in a design with a strong sensory appeal, generates a sensation of tranquility and wellbeing. Its soft, matt, the monochrome finish brings a relaxing feel to living spaces, fostering a sense of contentment. BEAT comes in a 20×40 cm format in a selection of trendsetting colors that can be mixed and matched in multiple different ways. This is a highly versatile collection in a choice of neutral colors (White, Silver, and Anthracite) and other more decorative ones (Clay, Blue, and Green).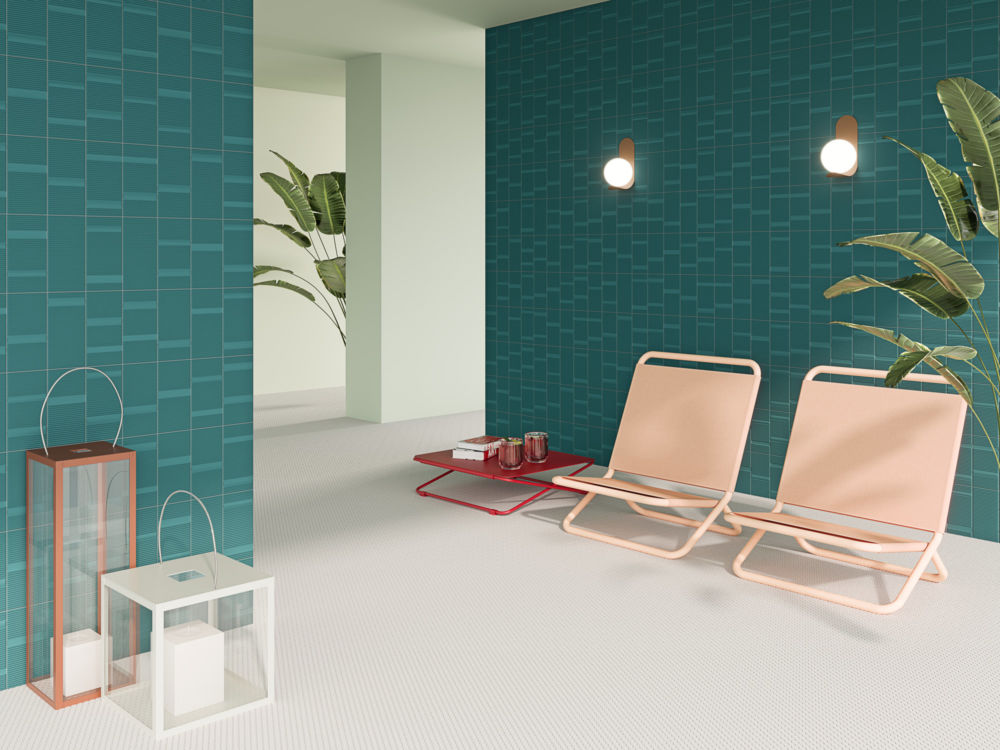 NOK by Harmony
The NOK collection by HARMONY is a tribute to tradition. It conjures up a potter's hands skillfully kneading clay in the workshop before leaving it to dry in the sun, or the sandy hues of the Mediterranean Sea, boosting the natural light and adding a warmer, friendlier touch to places. At the same time, it is also an accolade to glossy glazes, with their color, beauty, and long traditions. Purity, natural appeal, and careful craftsmanship are the words that best describe NOK. With its singular relief surface and combined matt-gloss effect, the collection stands out for its striking decorative appeal. NOK comes in a 20×40 cm format with faux joints simulating smaller 10×10 cm or 5×20 cm tiles.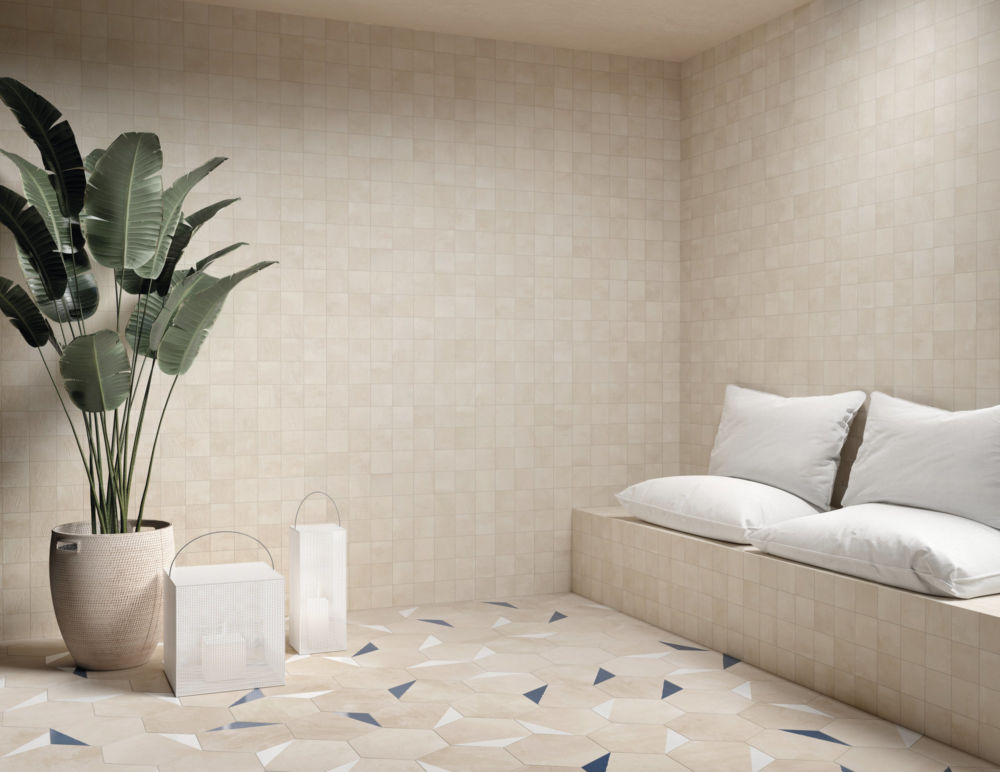 CASABLANCA by Harmony
Inspired by traditional North-African ceramics, CASABLANCA stands out for its charming hand-crafted appearance. Thanks to its uneven edges and Mediterranean-style decors, this is a collection conspicuous for its warmth. Available in a 12.5×12.5cm format, CASABLANCA's plain white field tile and 10 different decors can be combined in a multitude of different ways. Suitable for use on both walls and floors, its slightly aged appearance is conceived to blend in harmoniously with the rest of the home.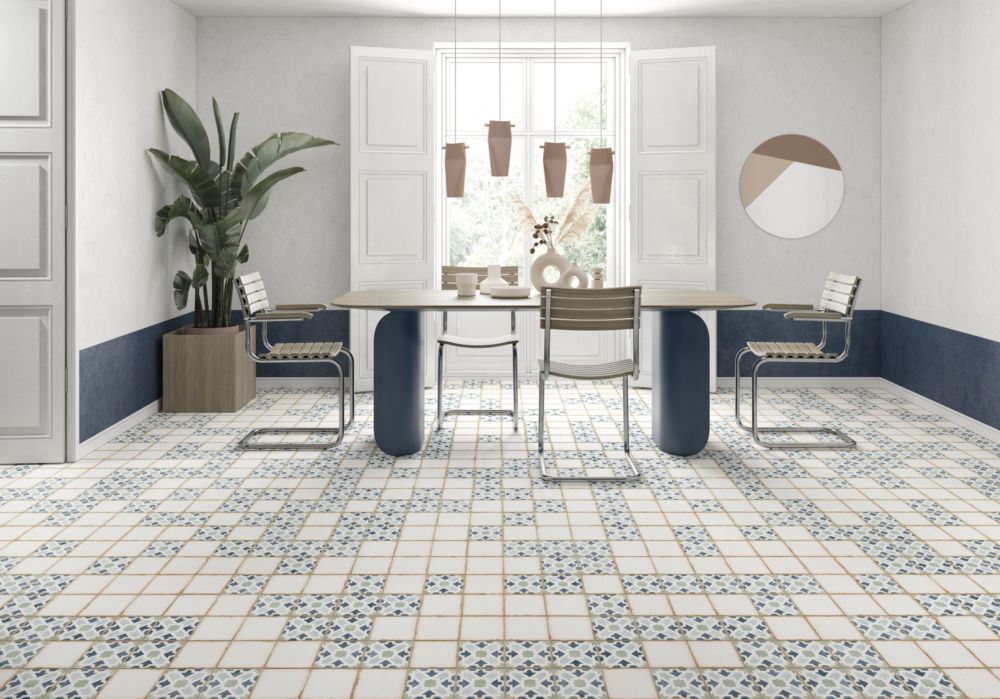 TERRA by Harmony
This terracotta-look collection recreates all the warmth of Mediterranean living. Available in a range of formats for numerous layout options, this collection adapts to all types of spaces. The decors add an artisanal crafted touch and luminosity, reminiscent of traditional ceramic tiles, thanks to the glossy blue and white tones.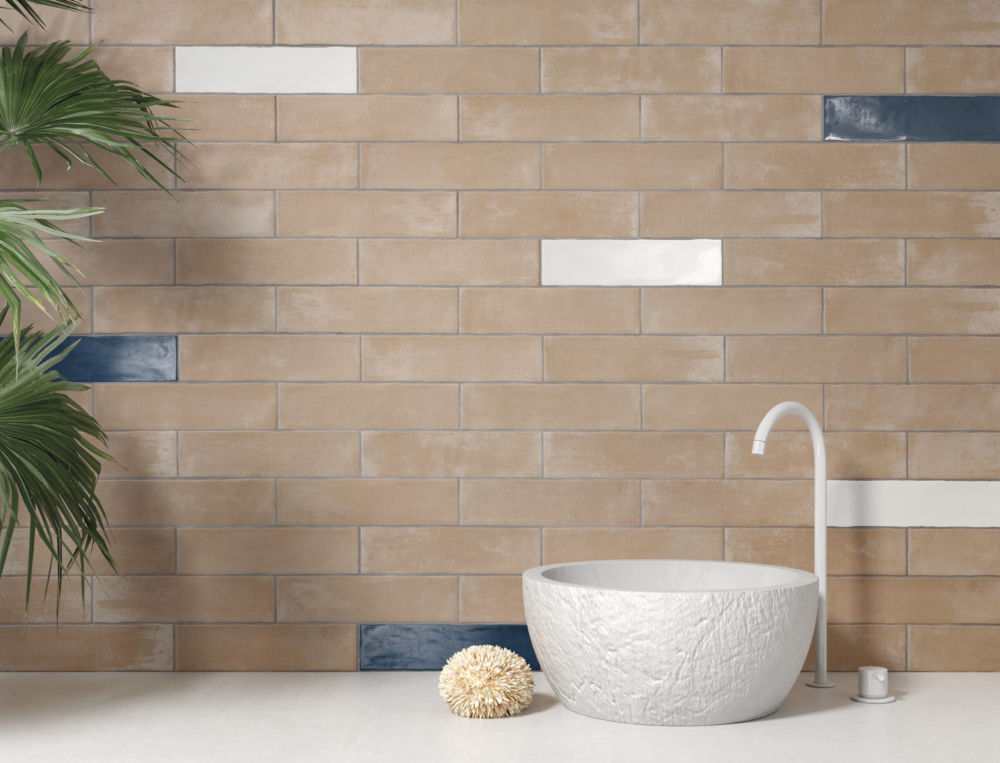 DYROY by Harmony
DYROY is inspired by the northern lights. A collection in the characteristic colours of nature that can be admired in northern Norway adapted to an artisanal-look collection of ceramic tiles. The range of tones and patterns featured in this collection recreate the shifting lights and colors of the Arctic nights. Available in 10×10 cm and 6,5×20 cm formats, it allows for multiple layouts.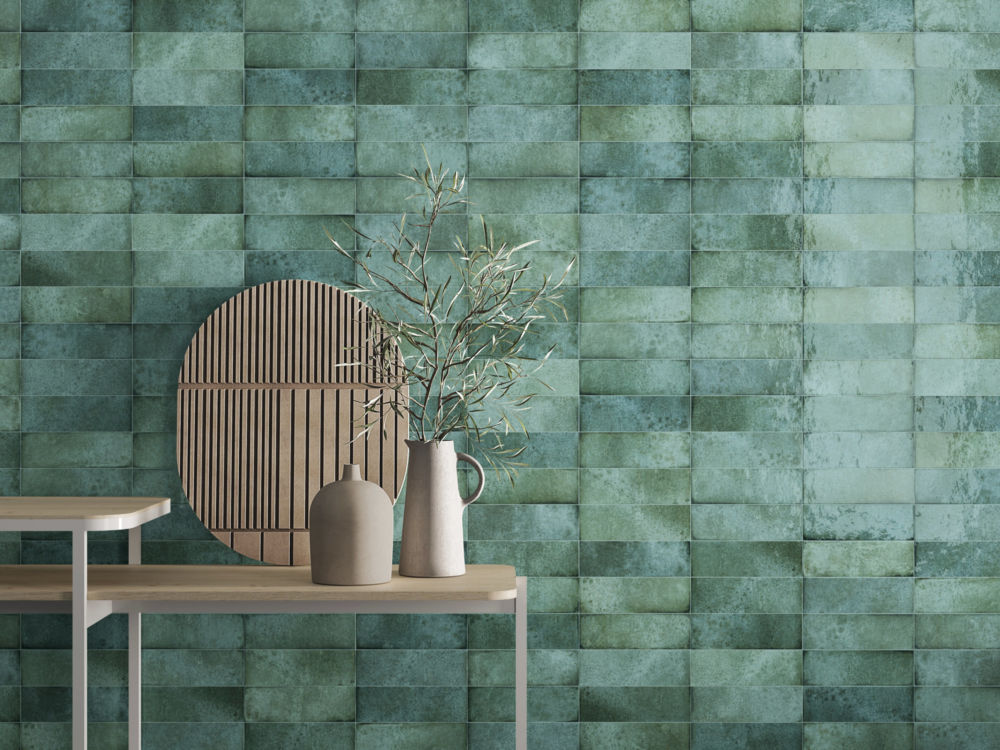 NIZA by Harmony
NIZA features a range of colours reflecting the latest ocean trends. The various tiles come with a gentle shade variation effect that adds the traditional essence of ceramic tiles to this cutting-edge product. This coloured cement look product comes in a rectangular 9,2×37 cm format that makes it the natural solution for both walls and floors. Also available in a 21,5×25 cm hexagonal format, this collection comes in 6 different colours.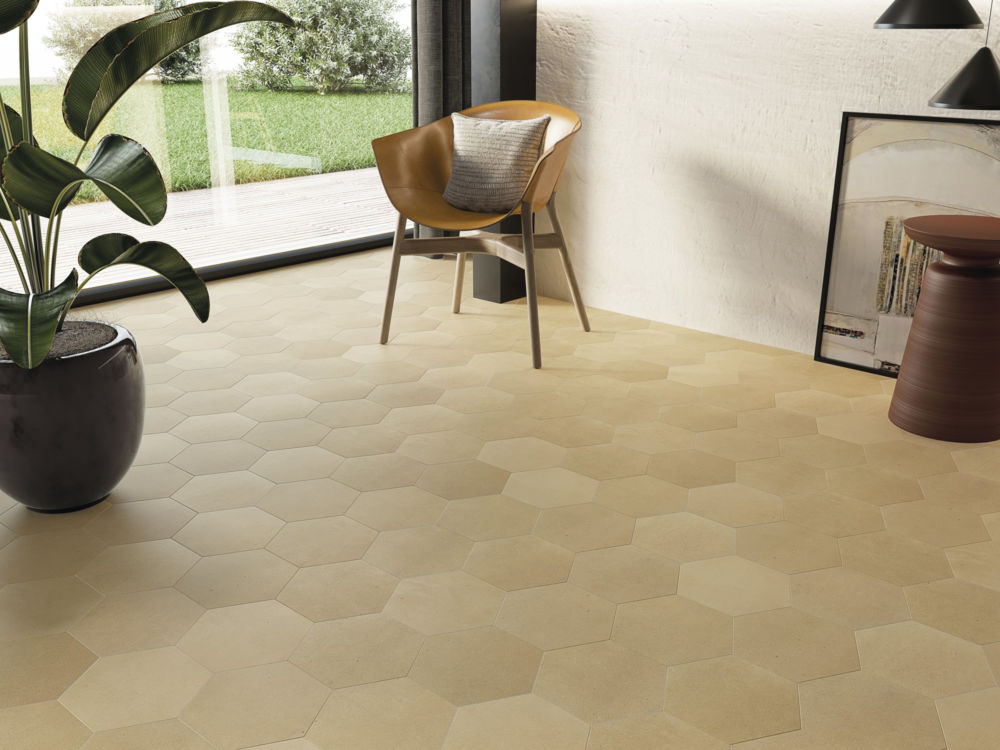 SAHN by Harmony
SAHN is a large and colourful collection reminiscent of the handcrafted ceramic tiles that were a traditional feature of Arab-style interior courtyards. A wide range of patterns and colour combinations are the hallmarks of this collection. Available in nine colours with a matt finish, it comes in a choice of two formats: 10×10 cm and 6,5×20 cm.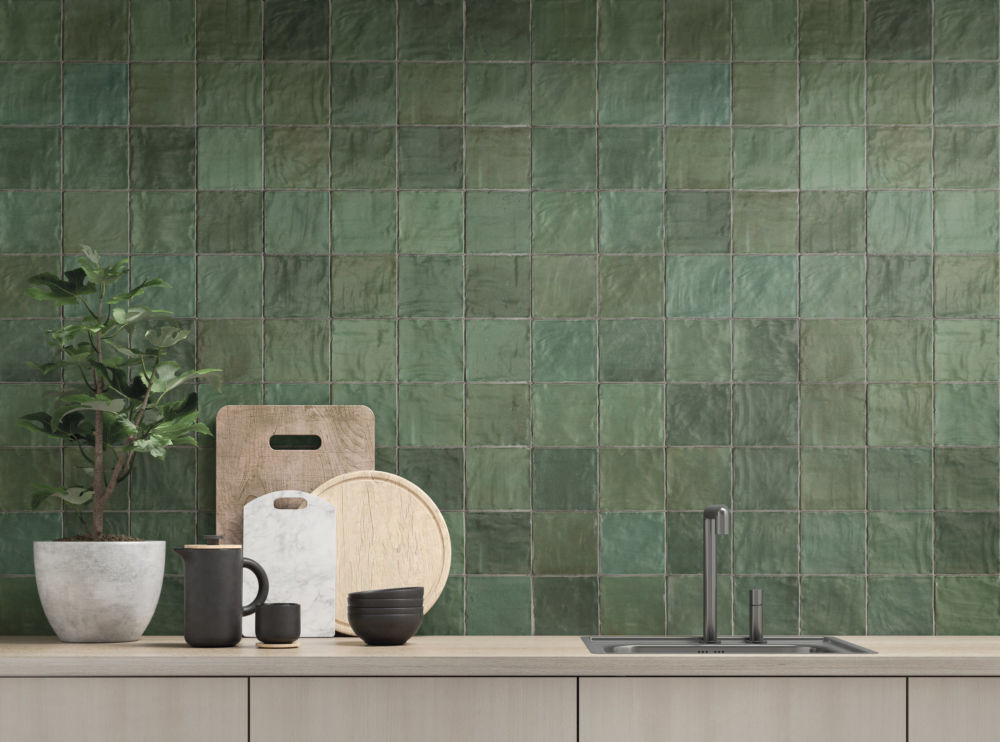 SONAR by Harmony
SONAR is a porcelain tile collection with cement and stone-inspired matt appearance and shiny speckles that lend dynamism to surfaces. Its available formats have been extended with the addition of a new 11x22cm format, combinable with the 22x22cm one on walls and floors. The collection comes in a unique SOFT finish, whose technical properties are perfect for all kinds of settings. The 22x22cm format is complemented by decor with a subtle geometrical pattern for dressing up surfaces in decorative style or combining with the field tiles.