Asian Granito India Ltd
Asian Granito India Ltd. was its inception in 2000. Since then (AGL) has built itself on the pillars of quality, leadership, and innovation. Today it has a footprint in over 50 countries, having increased production capacity by 40 fold. Committed to the cause of the environment and its preservation, AGL creates the world's most decorative wall and floor tiles. With innovation at the heart of every product, AGL steadfastly steers towards a greener and better planet.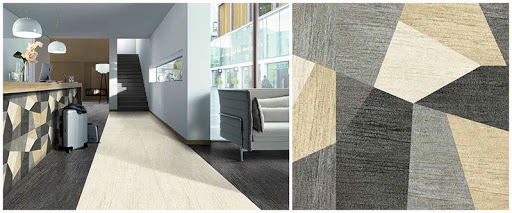 Available in the size 600 x 1200mm and a thickness of just 6.8mm, SLIMGRES is amazingly strong. The ceramic body is highly glazed and vitrified, making it compact and stress-resistant and rendering high flexural strength to the tile. The most remarkable advantage is its Tile – on – solid surface (tile on tile, tile on marble, tile on quartz etc.) feature, which means it can be laid on older, preexisting tiles. It is absolutely ideal for renovation.
Conventional ways of repair which involve removing old floors and walls, digging up of worn tiles, inviting noise, dust, debris, and pollution can thus be avoided. It offers a wide range of applicability for the consumer's benefit. By all means, SLIMGRES has become a benchmark in the history of not only AGL but also the entire ceramic tile industry of India.
Not only does it contribute to the life span of building structure as its area to deadweight ratio is lowest among its compatriots but it is also almost 55% lighter than marble and granite as well as other tiles. It is available in rustic, wood, and fabric textures. For the connoisseur of polished marble and granite, it has beautiful Italian design in full polished to adorn any interior in a contemporary way.
Contact Details: www.aglasiangranito.com