Easy Ideas for Small Living Rooms
The living room is the center of attraction of the house as well as creating the first impression for a guest. Making your living room more engaging and attractive is important. It doesn't matter what the size of your living room is, we have some interesting ideas to jazz up this space and make it look super stylish to meet all your relaxation and recreational needs! Also, do check out small decor changes that will brighten your home: https://www.thetilesofindia.com/tips/small-decor-changes-to-brighten-your-home/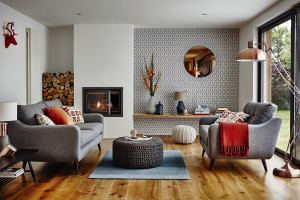 1. Keep it Comfy Yet Elegant
The living room is where you spend the largest time, hence it is important to make it beautiful, suit your moods and temperament at the same time is elegant. This can be done very easily, at a very low expense too! The idea here is to create a plan, would you like a minimalist steel and grey décor, or will it be a splash of colors, bohemian chic or traditional designs!
Once you have settled on your palette, you can then mix and match different elements such as rugs, throws, cushions, wall hangings, pot holders, brass figurines, steel sofas, etc. to create the right look matching your temperament and yet keeping it stylish for your guests! So go ahead and fill this canvas with your imagination, one of the best tips we have is to install something that is uniquely you, for instance a photo corner which has a collection of your most loved pictures, a pop art accented wall if you love colors or a lush mini garden, or your collection of book, mugs etc. Remember this is a space to have fun!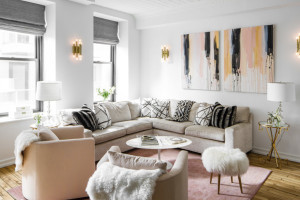 2. White on Mind
White opens up spaces, keeping walls and floors white eases up the space. A gallery wall with wide-matted art and white frames blends in with the wall, so the effect is eye-catching yet uncluttered. That way you can make a colorful piece of furniture the focal point of the room, so it's not like the walls are closing in on you.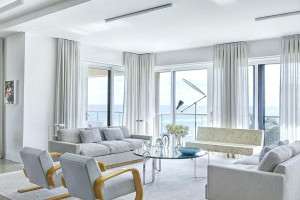 3. Jazz up Your Curtains
Curtains helps to maximize the light in the living room, add a touch of dreamy drama. So go bold, choose bright colors, contrasting textures or go soft pastel, plain white and match them to your décor. This is an area where you can experiment endlessly and change the look of your space much more frequently with just a quick change of the curtains. A swish, a poof and there you are in a new wonderland!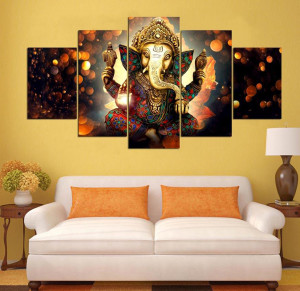 4. Showcase Artwork
Install artwork to trick the eye expanding the highlight of the room. A gallery wall might seem too busy for a small space, but can make you room feel much larger if it extends till the ceiling, creating a sense of drama! And you could very well accentuate it with spot lights and viola in an instant your living room will transform into a studio apartment! Isn't that interesting?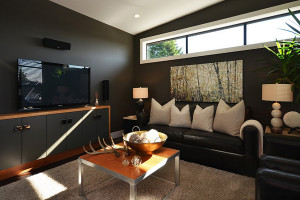 5. Flaunt the Furniture
Furniture adds life to a living room. Resist the urge to push all of your furniture up against the walls. If you create space behind the furniture, it makes the room look wider than it is.