A perfect summer house
Brendan Wong is an Interior Designer from Australia, having twenty years of industry experience working throughout Australia, London, and Paris. With a Bachelor of Interior Design and a Masters of Interior Architecture, he was recently honored to be the recipient of a Fellowship to the Design Institute of Australia. Brendan holds diverse knowledge in the field of interiors and has awards from the DIA, SIDA, and the Kenzo Design Competition.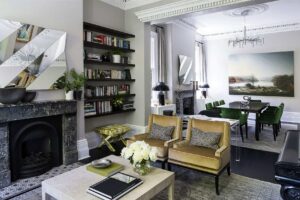 His recent project Luxury East House is the perfect Project inspiration for the upcoming season. A summer design inspiration where neutral colors thrive and the green emerald, from a Limited Edition concept by Boca do Lobo, gives life to the entire ambiance.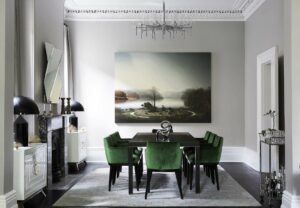 Built around 1891, the exquisite and classic exterior features were essentially intact: fine cast-iron lacework to verandahs, intricate eaves supports, central arched entrance, and a tower that would once have led to a widow's walk.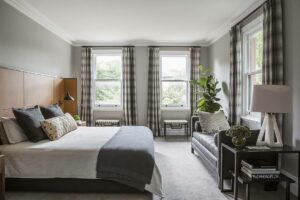 "They wanted modern elegance with warmth, but not too uptight," says Brendan.  "The intention was to create a strong first impression. Then, they wanted the finest details, new textures, and finishes to be revealed gradually, rather than be completely obvious."
Boca do Lobo's Diamond Emerald Sideboard in the wide entrance hallway does fit perfectly in the demands of the designer. Its sculptural, faceted shape defies convention, and the mirror-like reflective finish against the black Japan floorboards, original cedar staircase, and traditional semi-circular archway is a bold surprise and sets the tone for the connecting rooms. There is a wonderful dialogue between the traditional and contemporary styles.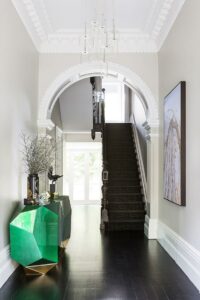 Silk rugs in the Living and Dining room are a classic element, while velvet upholstery and a shagreen coffee table provide a luxury touch. Custom-made contemporary mirrors over the original mantelpieces are intentionally edgy and, like a piece of art, lift and lighten the mood of both environments.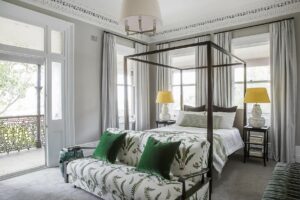 Just right above of this creative ambiance design lovers can find a sizable master bedroom that breaths a quiet relaxing outlook. The chaise designed by Brendan provides the perfect spot for the owners to sit and enjoy the wonderful light that floods the room. It is furnished for comfort with a classic sensibility. The graduated drapery complemented by wallpaper with microdots creates a stippled effect.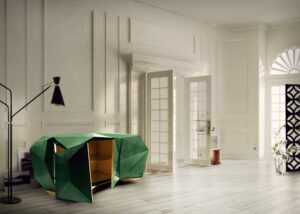 Contact Details: