Coverings 2022
Coverings 2022 releases the exhibitor product previews. Check out the new tile and stone products, along with a sneak peek of installation materials, tools and technology products that will be unveiled at Coverings 2022 !
Coverings, the largest international tile and stone exhibition and conference in North America, has released a select preview of new tile and stone products, along with a sneak peek of installation materials, tools and technology products, that will be unveiled at Coverings 2022, taking place April 5-8, 2022, at the Las Vegas Convention Center, in Las Vegas, Nevada.
Coverings' three primary pavilions, Ceramics of Italy, Tile Council of North America and Tile of Spain, will feature expansive, diverse and innovative product showcases. These and numerous additional pavilions and displays will provide product resources for every market segment in the tile and stone industry.
"Coverings has been the preeminent event for the tile and stone industry for more than 30 years," said Jennifer Hoff, president of Taffy Event Strategies, the show management company for Coverings. "As the number one marketplace for tile and stone, as well as installation materials, equipment and tools, Coverings draws thousands of qualified buyers looking to source products from hundreds of international companies."
The following is a small preview of the newest tile and stone products that will be on display by Coverings 2022 exhibitors:
AdagioPorcelain, by Wonder Porcelain, features graceful movement and visual flow with its striking, rich black and shades-of-gray veining. Impressively bold, Adagio is a perfect choice for extraordinary design.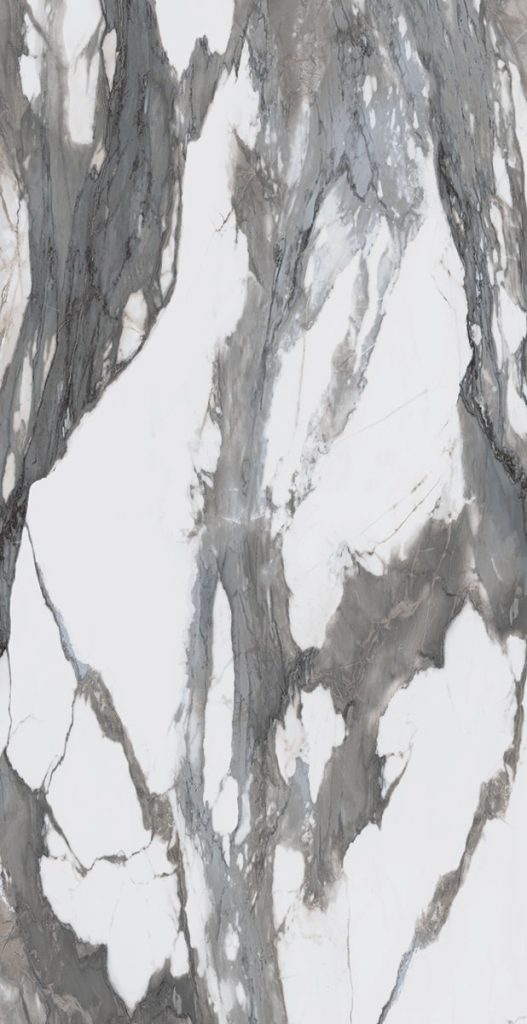 African Gold, by Azuvi Ceramics, is an elegant base that mixes leaden and smoky tones full of nuances. It is interspersed with thin arborescent lines in ochre tones that give greater depth and trajectory to each of its pieces.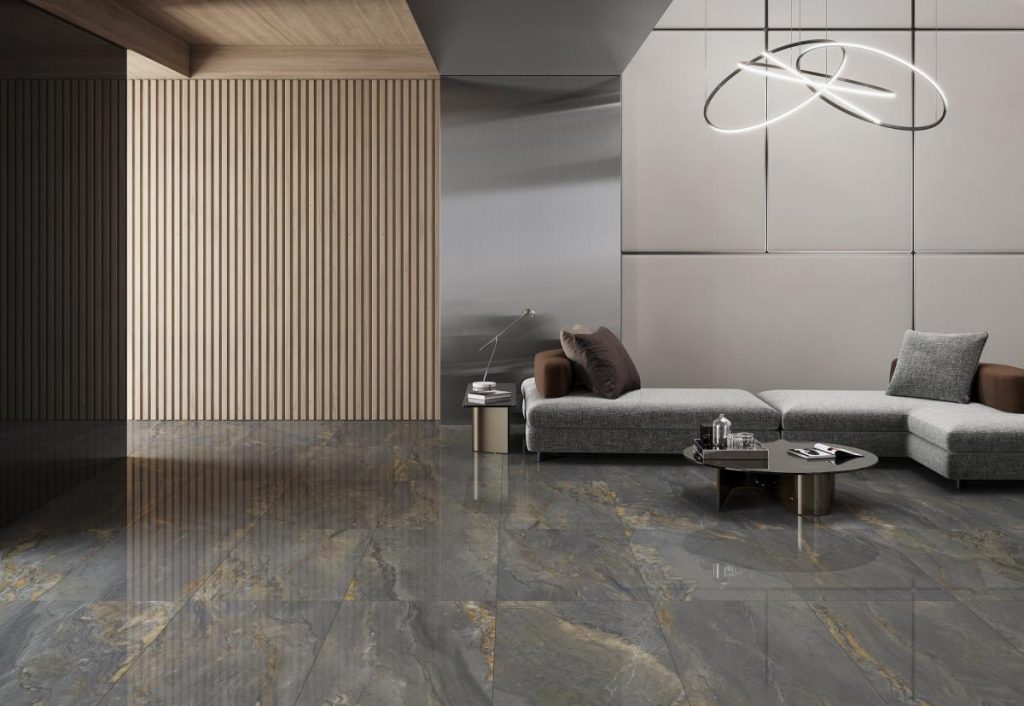 ALPI, by Undefasa, stands out for its personality, making it an ideal series to highlight floors and walls. This sophisticated tile in gray and beige can easily be integrated with neutral furnishings.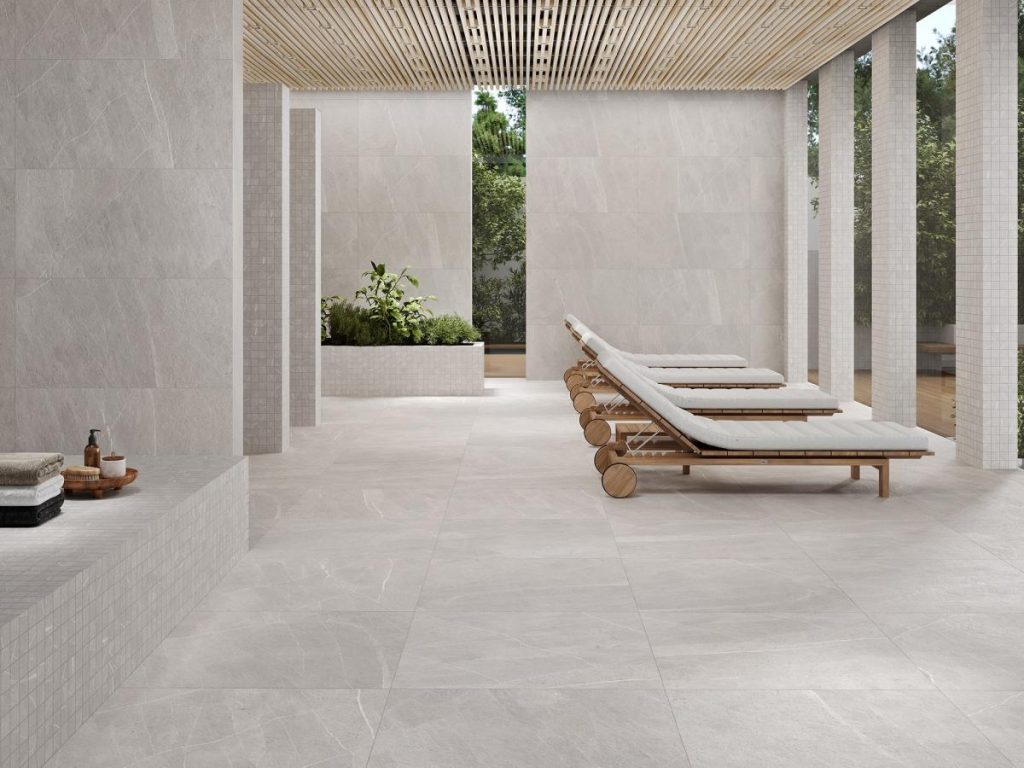 Anima Futura is the latest addition to Ceramiche Caesar's Anima line, inspired by the most sought-after varieties of onyx and marble from around the world.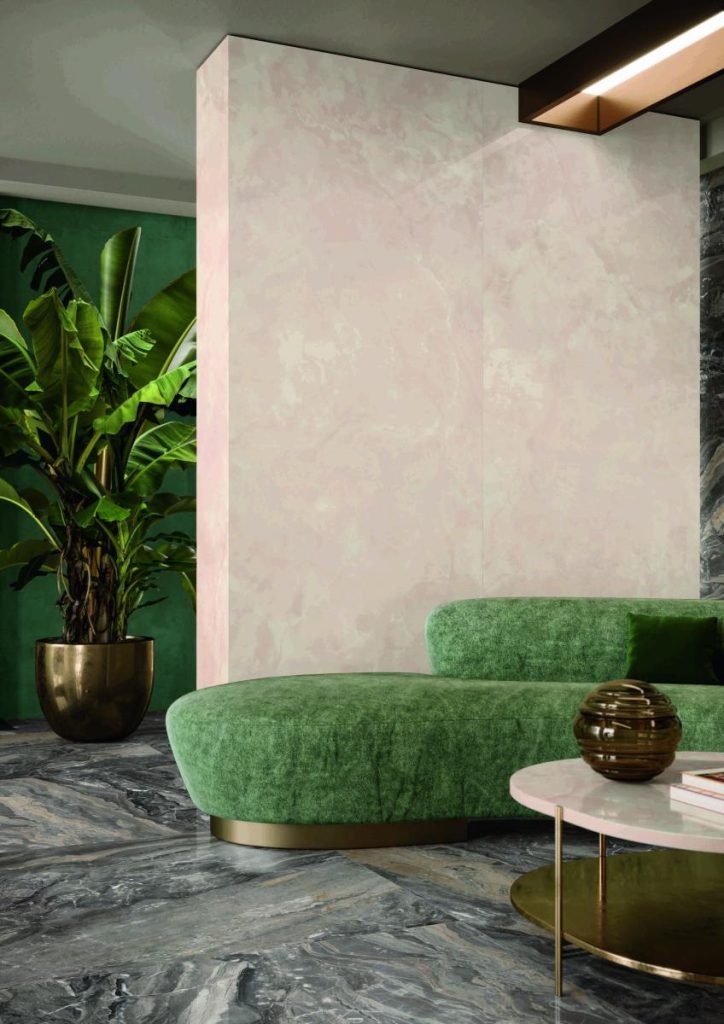 Art Walls, the new collection by Flaviker, reinterprets wallpaper decorations with slabs made of ultra-thin, large-format porcelain stoneware. The slabs are thin and light like wallpaper yet strong, resistant to humidity, safe, and guaranteed overtime.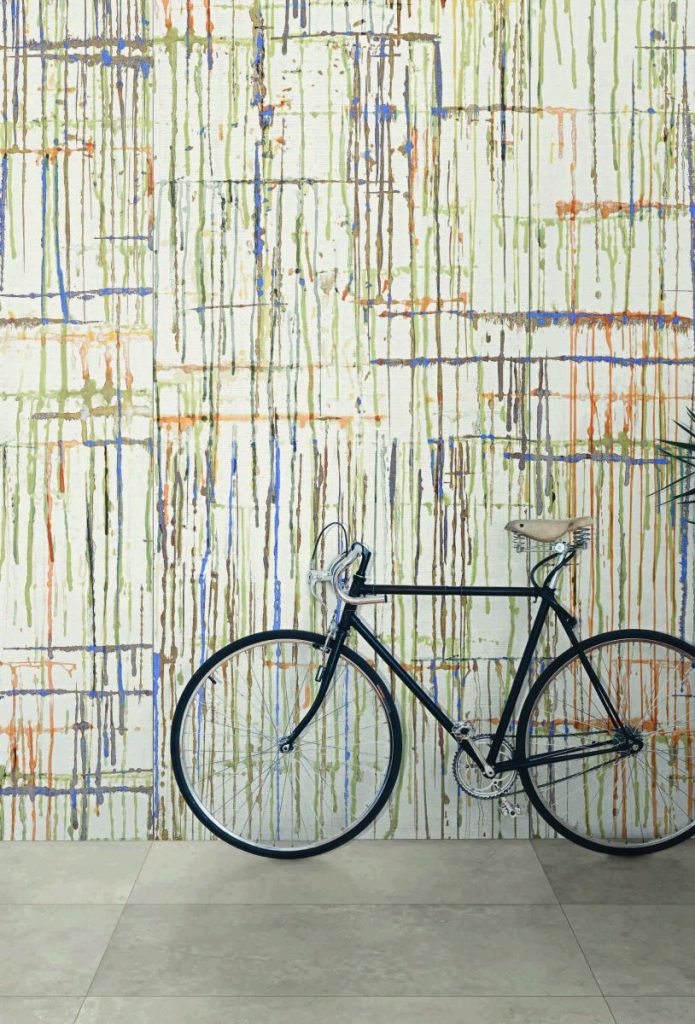 Black and White Hisbalit is the latest collection by Hisbalit, inspired by music. The collection includes over twenty geometric designs created with eco-friendly mosaic tiles in black and white.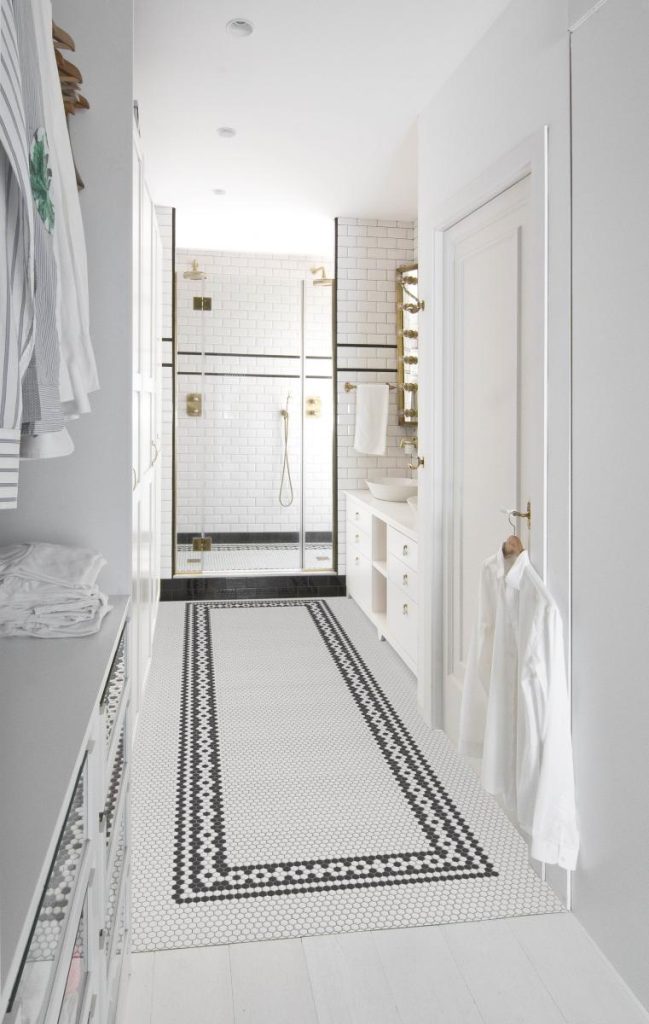 Ease is the latest collection from Ricchetti that blends the beautiful appearance of limestone with three-dimensional artistic patterns.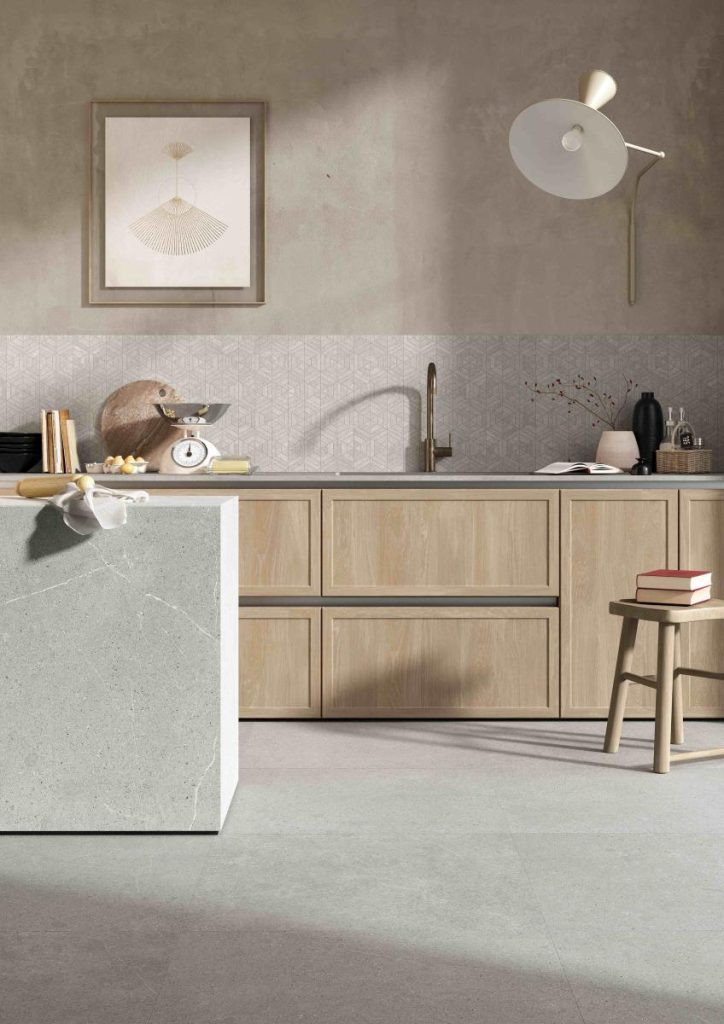 Elisir Royal is the new collection from Marca Corona inspired by the beauty and charm of time-worn wood, with its diverse, natural veins and knots.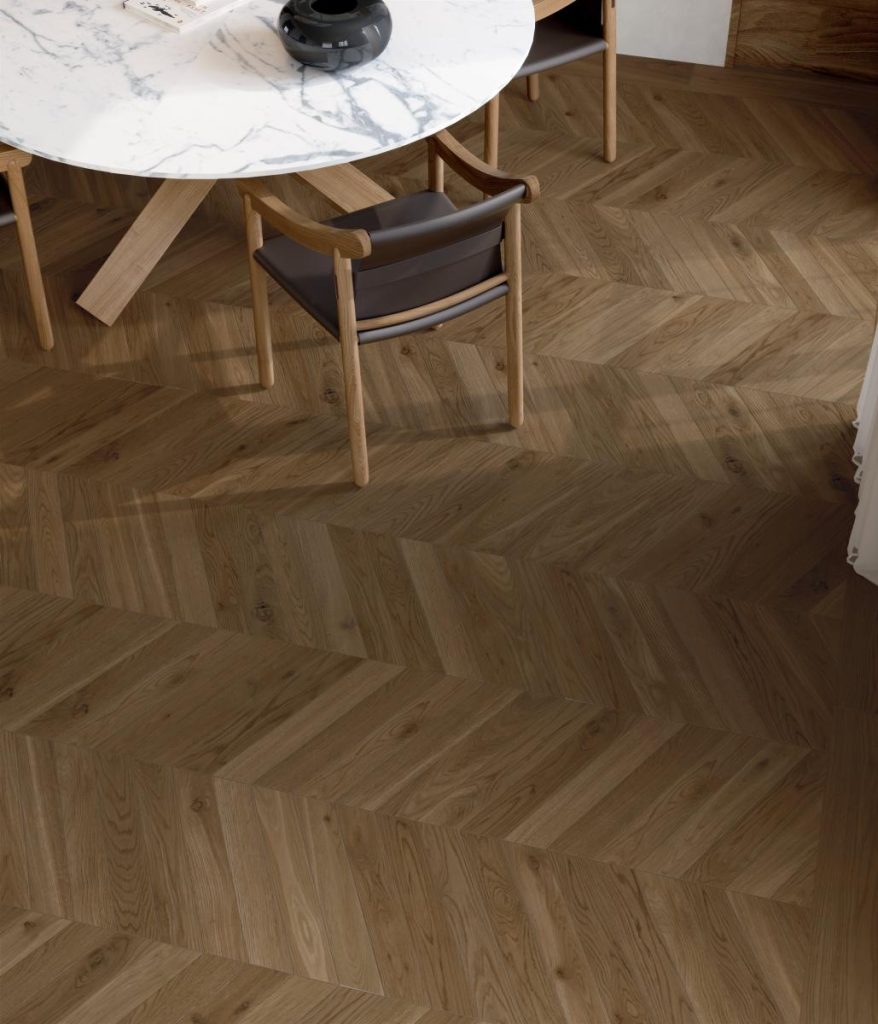 Flauti, by Ceramica Vogue, is the latest porcelain stoneware collection from the brand designed specifically for cladding. Boasting a natural resistance to frost and harsh UV rays, these tiles are a great interior and exterior cladding solution.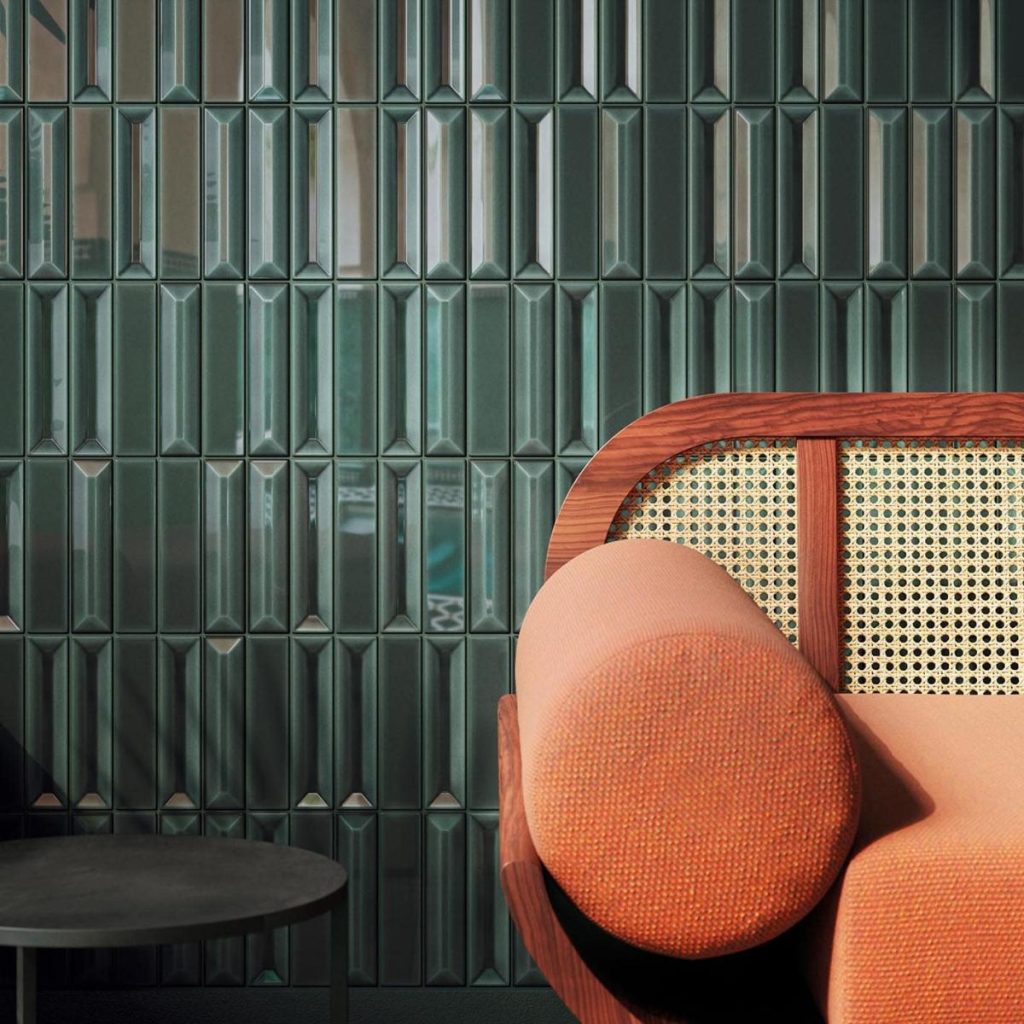 Invisible Grey, by Lamosa, is beautiful and enchanting, a clear statement for contemporary interiors. Not too strong and not too subtle, its new carving effect brings life and rawness to an elegant look, making it one of a kind.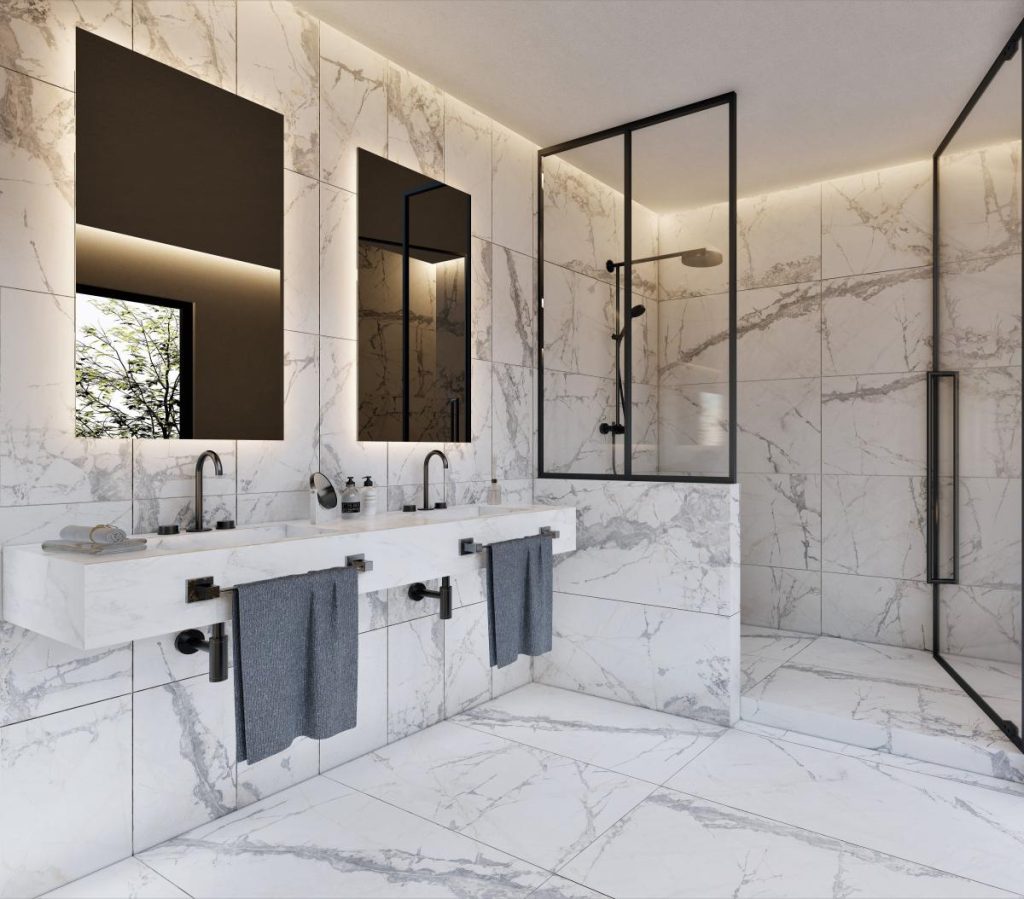 Made.In, from Landmark Ceramics, is an elegant collection inspired by cement, designed to provide a warm, contemporary feel where matter is the protagonist, freedom and creativity a must, and in-and-out continuity is required.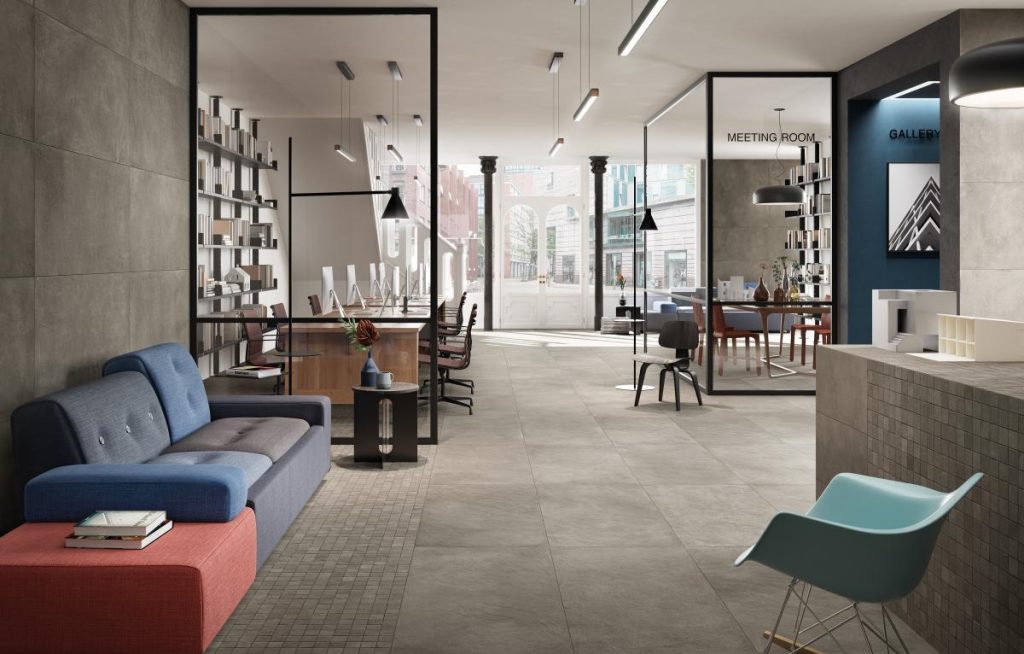 Moon, introduced by Monopole, is a series with design that recalls the moonstone. It presents a play of contrasts that makes it unrepeatable, with a smooth texture reminiscent of traditional ceramics.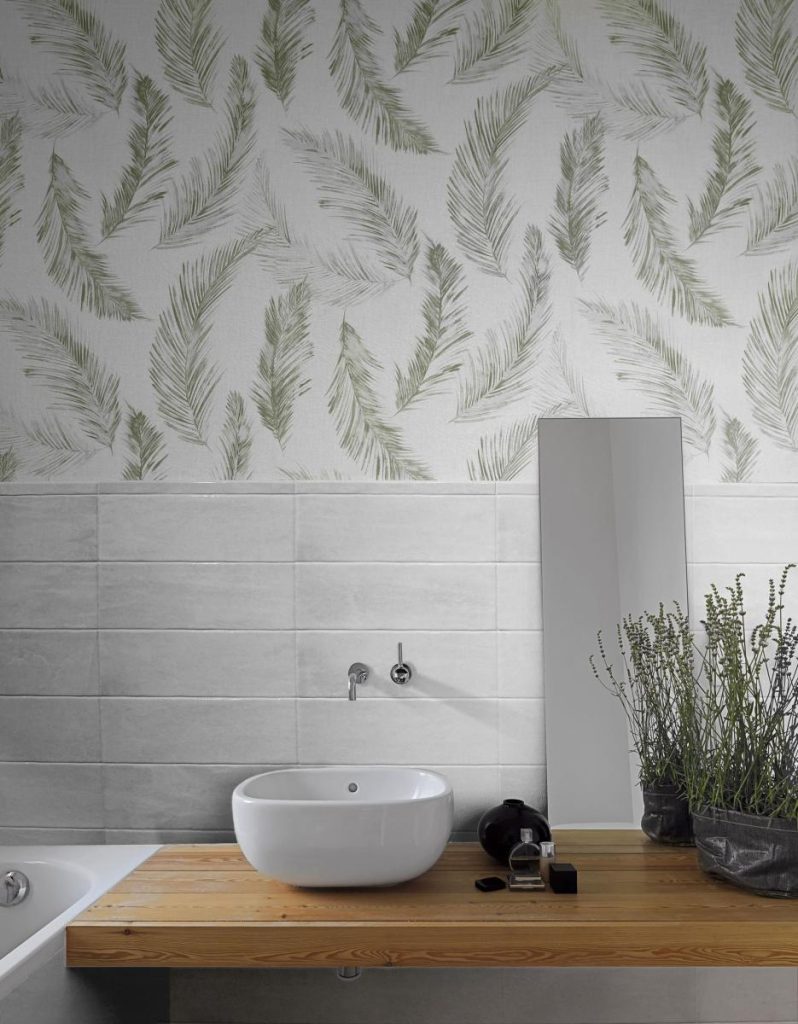 Nash Collection, by Cifre Ceramica, features ceramic porcelain tiles with wood-effect design. The Nash series allows one to update ceramic floors through its aged wood design.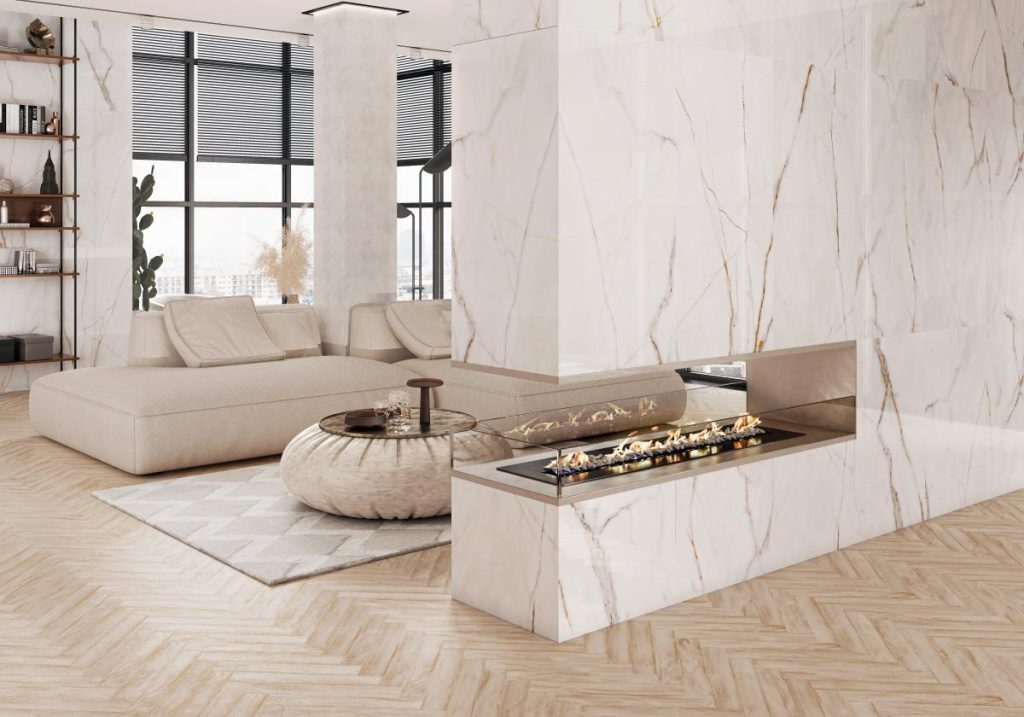 Owen Stone, by Crossville, Inc., brings the solace and sophistication of nature to any design project. Owen Stone offers beautiful, earthen styling crafted in durable, lasting porcelain tile.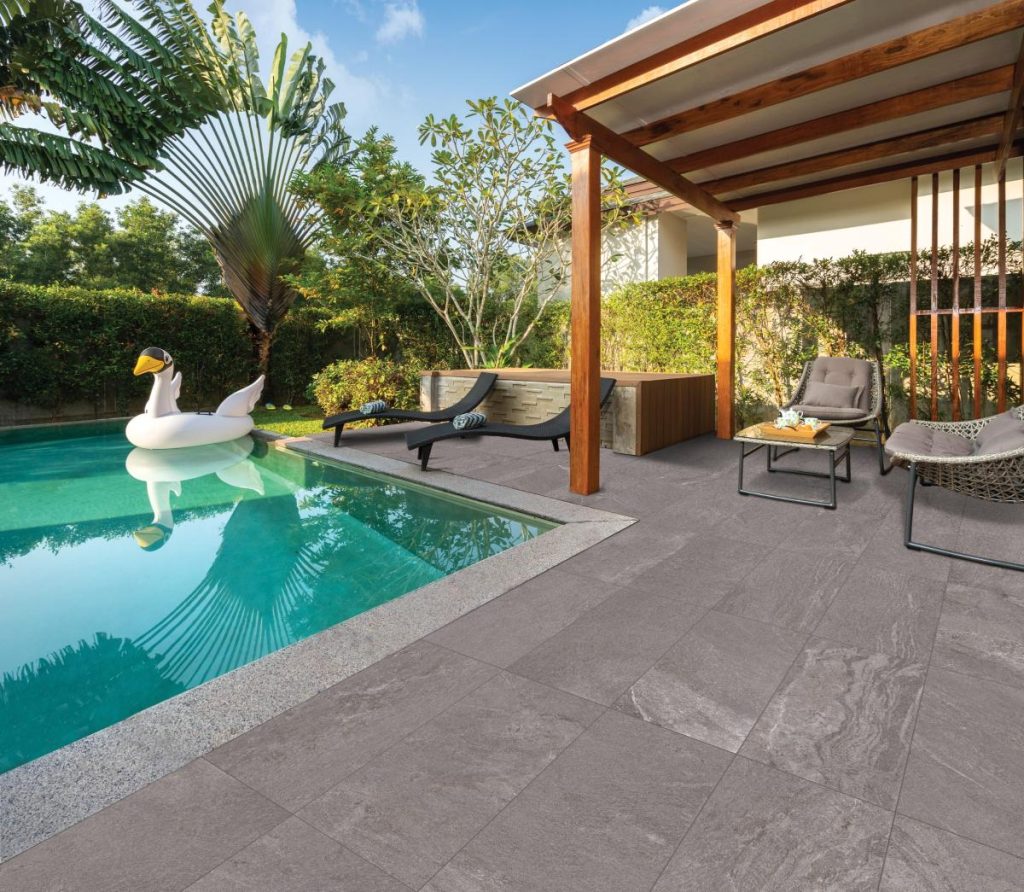 Oyama, from Geotiles, features an exotic and refined aesthetic. This series stands out for its predominantly white background and the veining in black and powerful colors.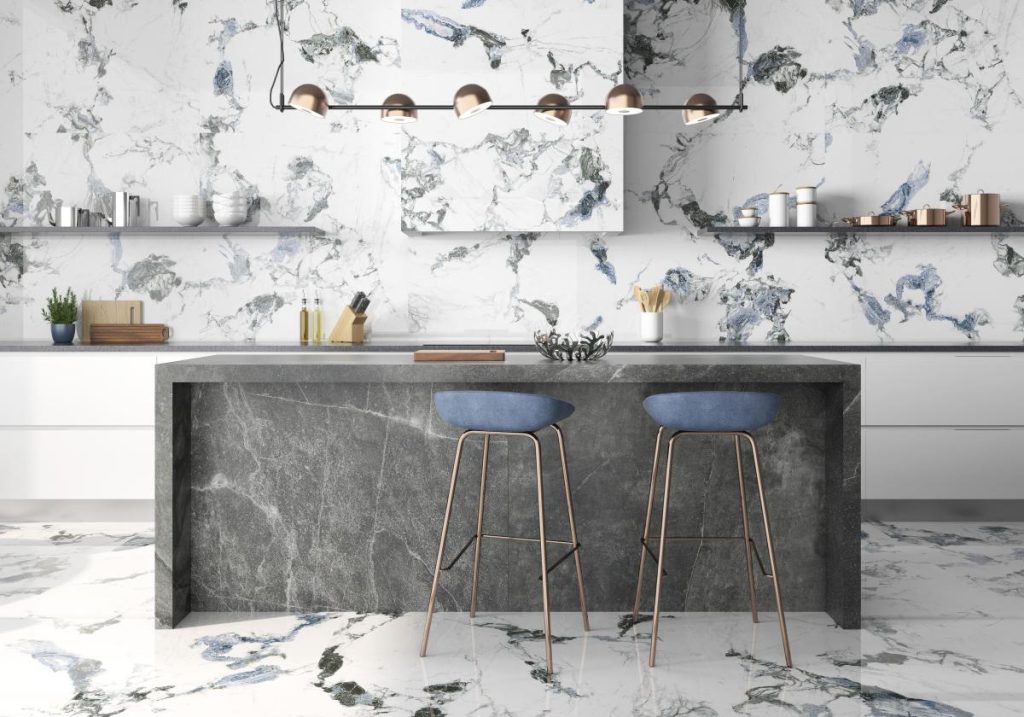 Plaster 2.0 is MILEstone's first entirely carbon neutral product. Its beautiful concrete design paired with six bold hues replicates the artistic layering of venetian plaster.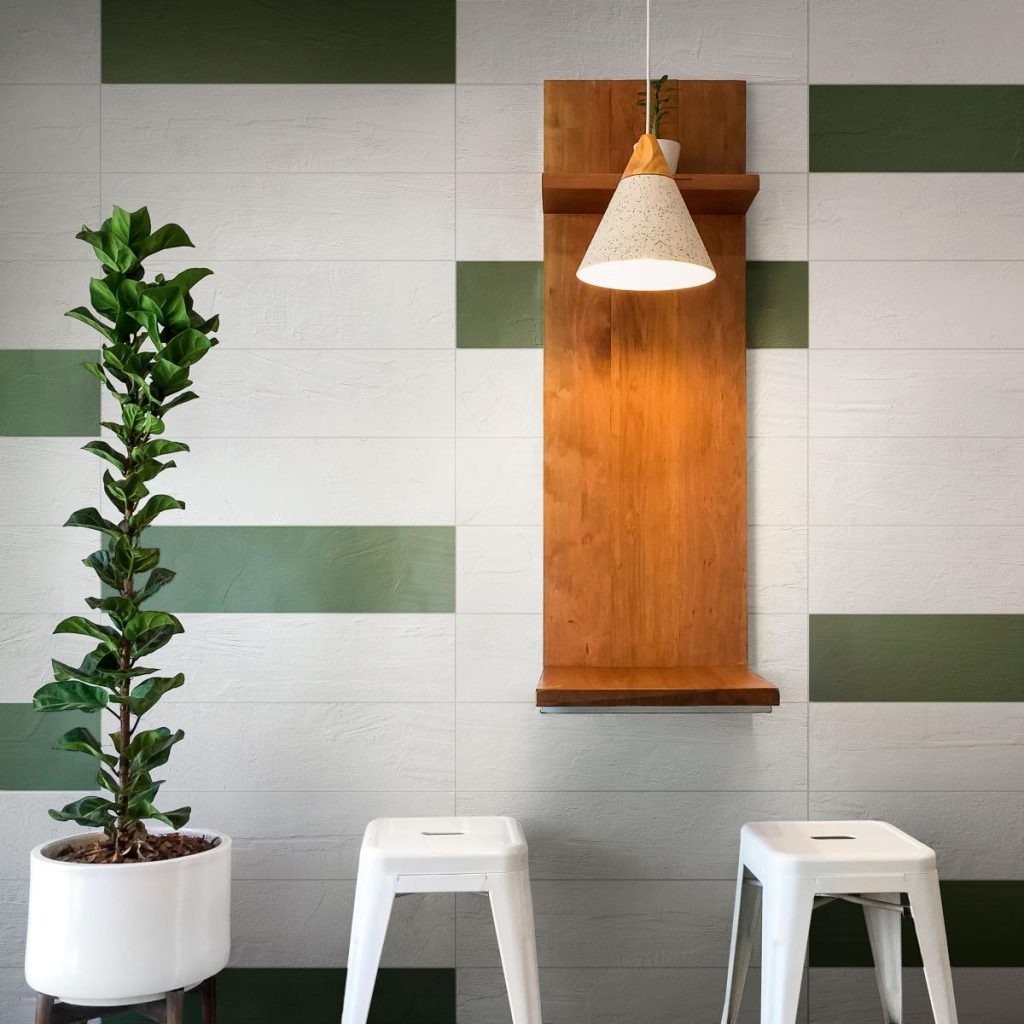 Serenade, from Naxos, is inspired by the rich colors of the world's finest marble. At just 7mm thick, the large-format slabs are ideal for creating statement walls, particularly with the mirror-polished finish.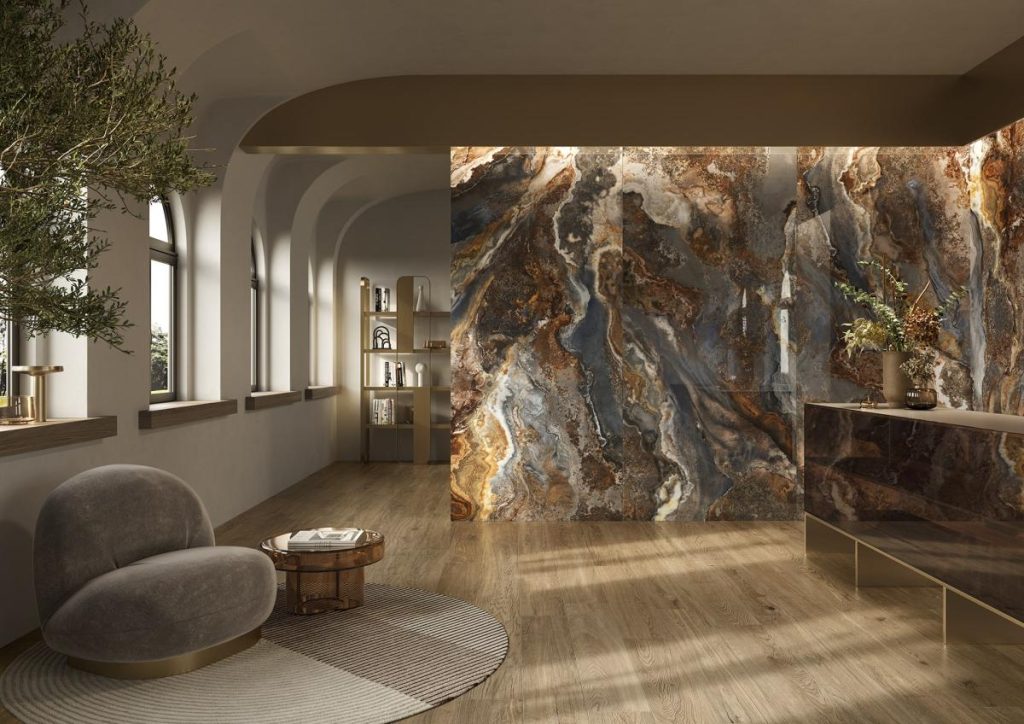 Serendipity HDP, introduced by Florida Tile, is a collection of color-body, porcelain tile, featuring minimalist solid colors. With a smooth, matte finish and captivating balance of shade, tone and texture, this line infuses sophistication into any space.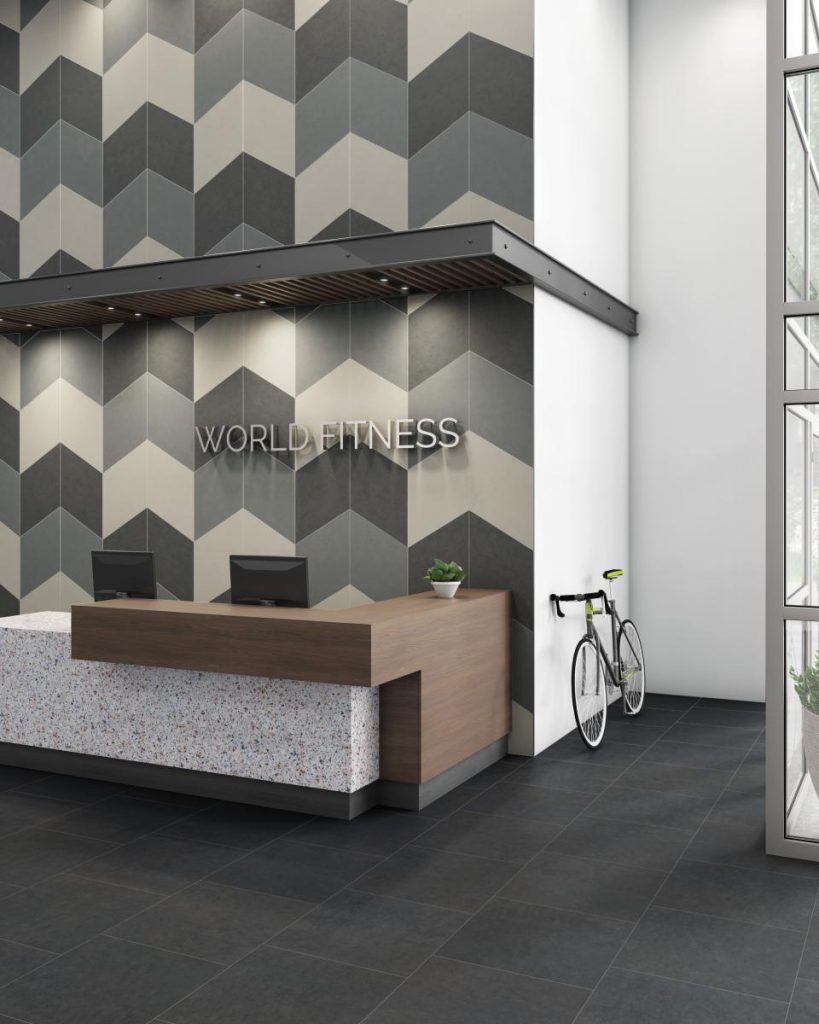 Serie Nilo, by Porcelanite Dos, introduces a greenstone design inspired by the Nilo River. The company offers a wide selection of colors in polish finish, 39″x39" and 25″x58″, and the matching wall tile in 12″x36″.
Terralma, by Portobello America, Inc., brings the origin of the material that has the power to transform but preserves its essence. A color analysis resulted in a vibrant palette of earthy tones, complemented by cool, nature-inspired nuances.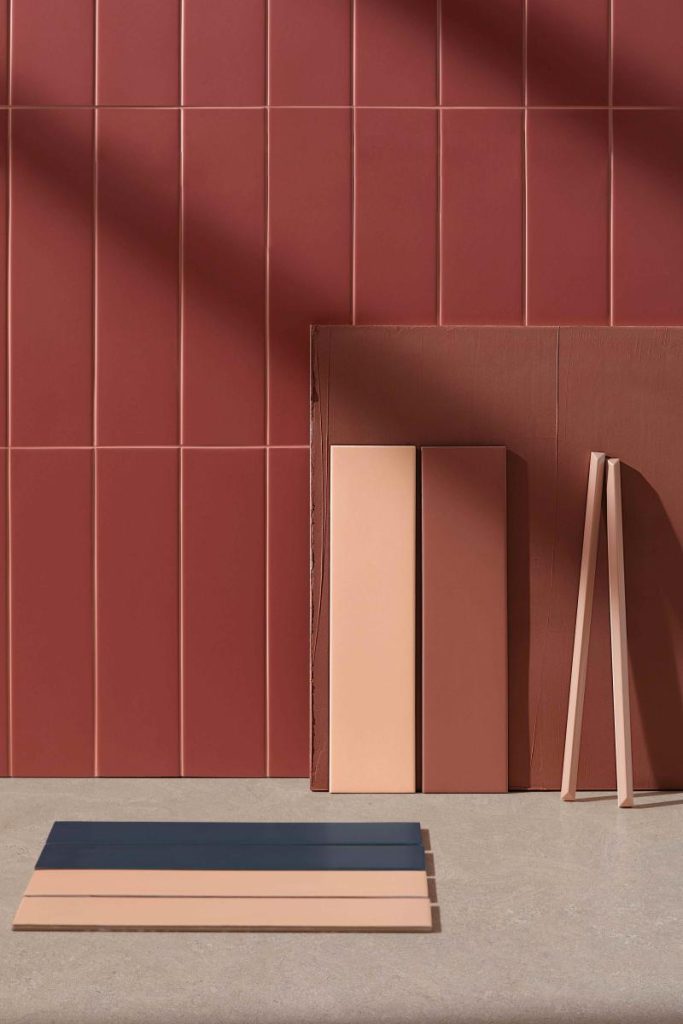 Your Match, from Ceramiche Supergres, is inspired by the minimalist look of cement; the collection is available in six sizes and a variety of colorful porcelain floor tiles and white body ceramic wall tiles.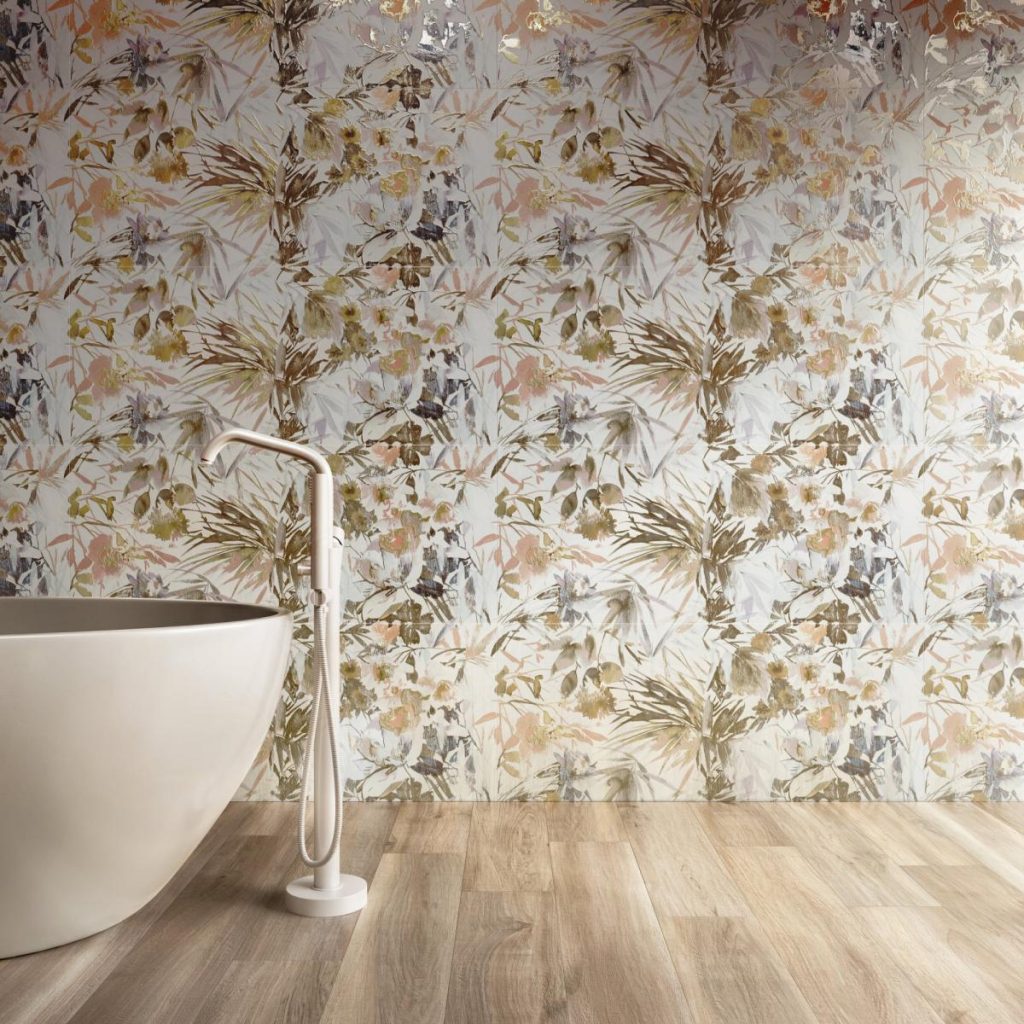 A sampling of new installation materials, tools and technology products slated for Coverings 2022 includes the following:
Arttros Levelling Systems are experts in the manufacturing of solutions for fitting ceramic flooring and tiling. Arttros produces only from virgin raw materials. The products provide high performance and perfect finishing.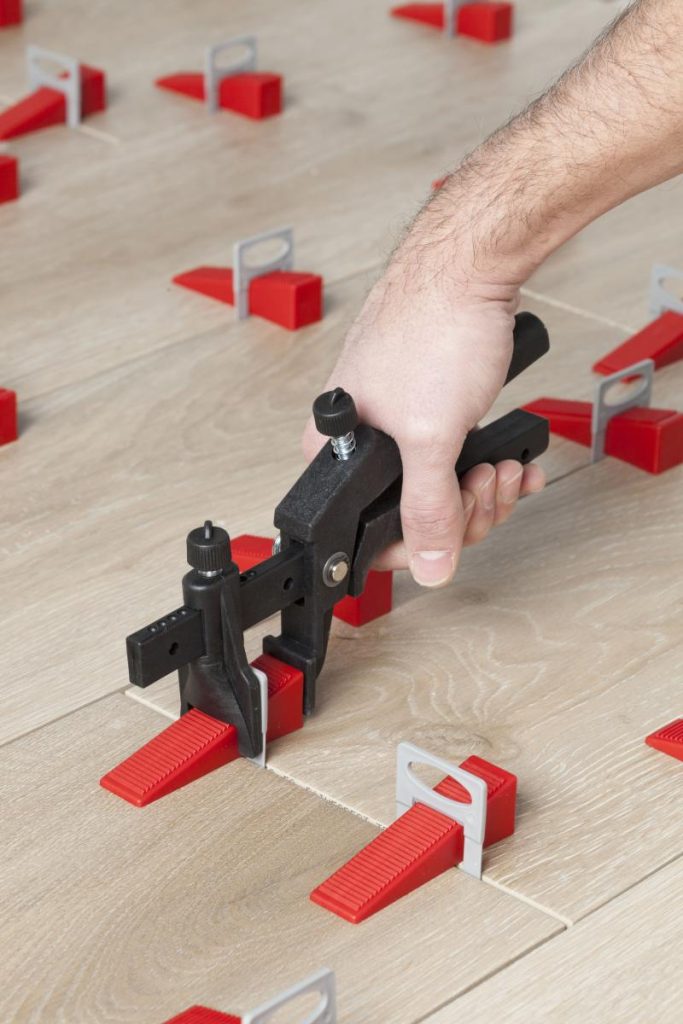 Balance Pro is a new "all in one" raised flooring support system from Impertek's Pedestal Line. With the new TopKey tool, raised flooring installations can be adjusted from above, even after the tiles have been laid.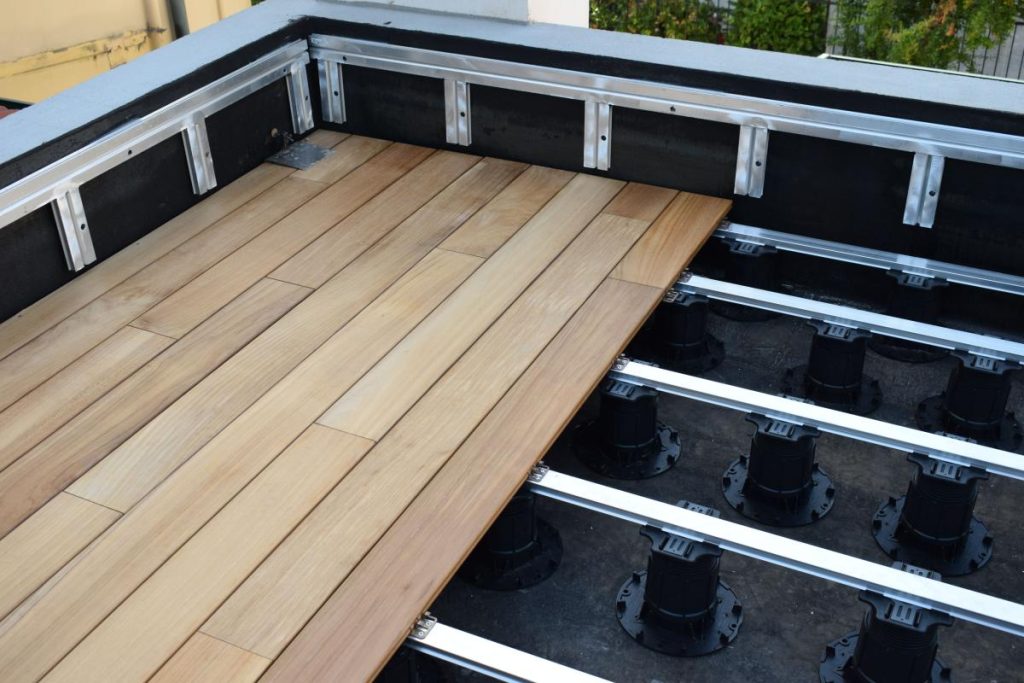 Infinity Drain Center Drain Pro-Series, by Infinity Drain, delivers a competitive price point without skimping on reliability or distinctive design to cover a wide variety of finish, style and install possibilities.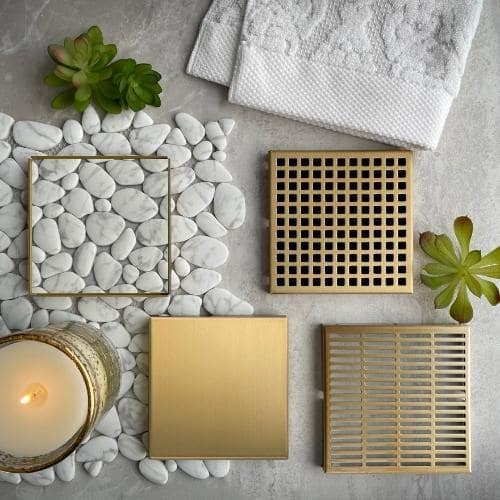 Inlay Spacer, from Inlay Spacer LLC, is a patented and adjustable tile spacer. Inlay Spacer is easy to use and allows the installation of a tile accent inlay with no additional time added to the job.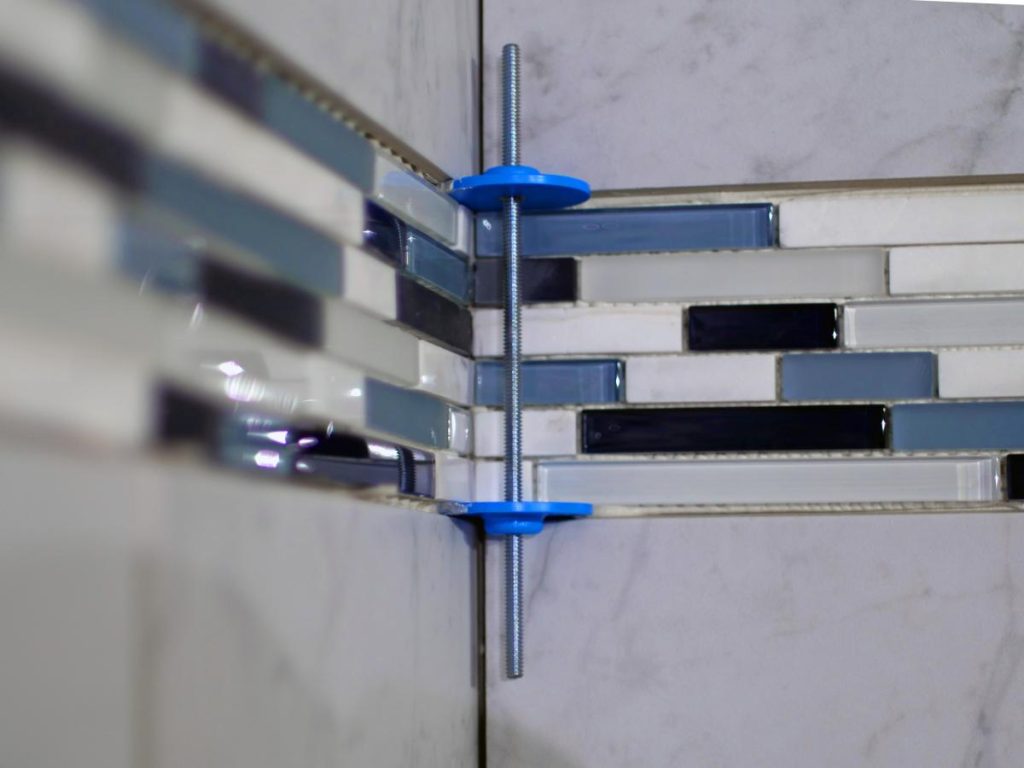 KERAJET S7 integrates the most advanced technology applied to digital printing of ceramic pigments, salts, effects, granules, enamels, UV inks, and more.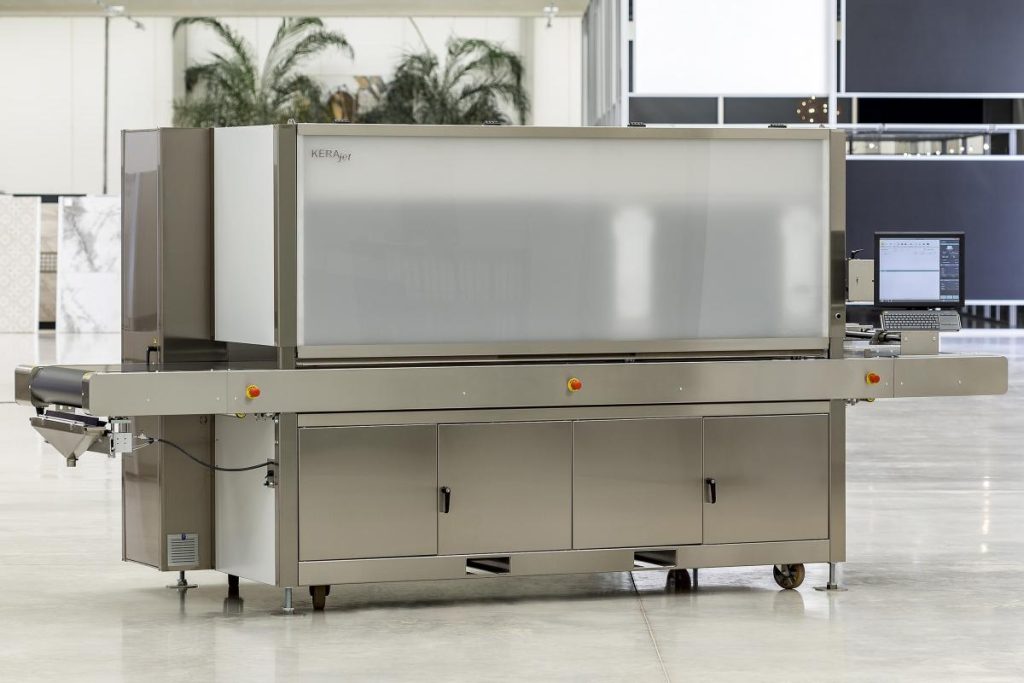 Mapeguard Board, by MAPEI, is a premium-performance, lightweight, high-density, waterproof panel that is made with an extruded polystyrene core.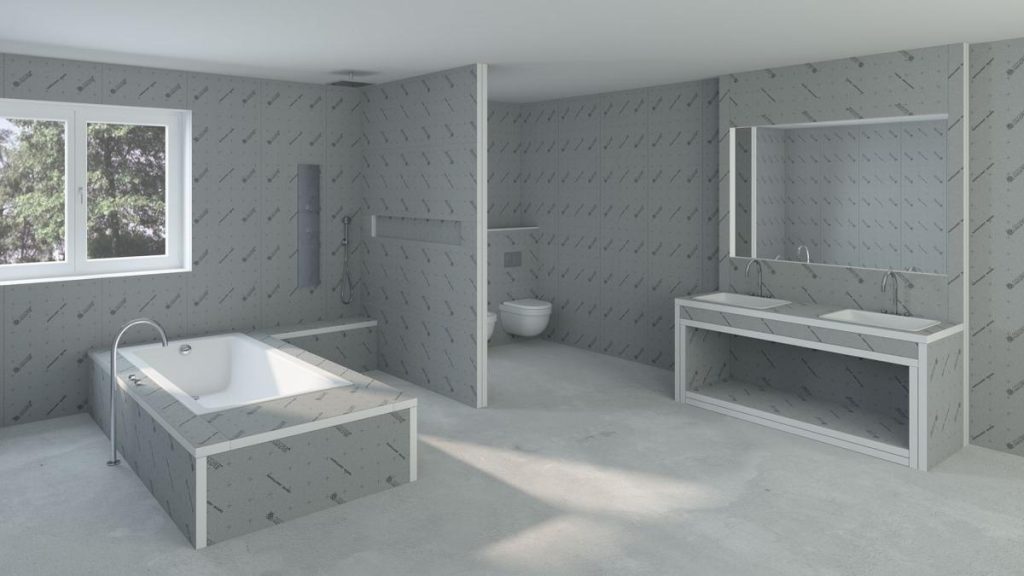 Pedestal Prime is the new raised flooring support system from Eterno Ivica. The easy-to-adjust, ready-to-install system is available in three sizes, to cover heights from 1″ to 17″.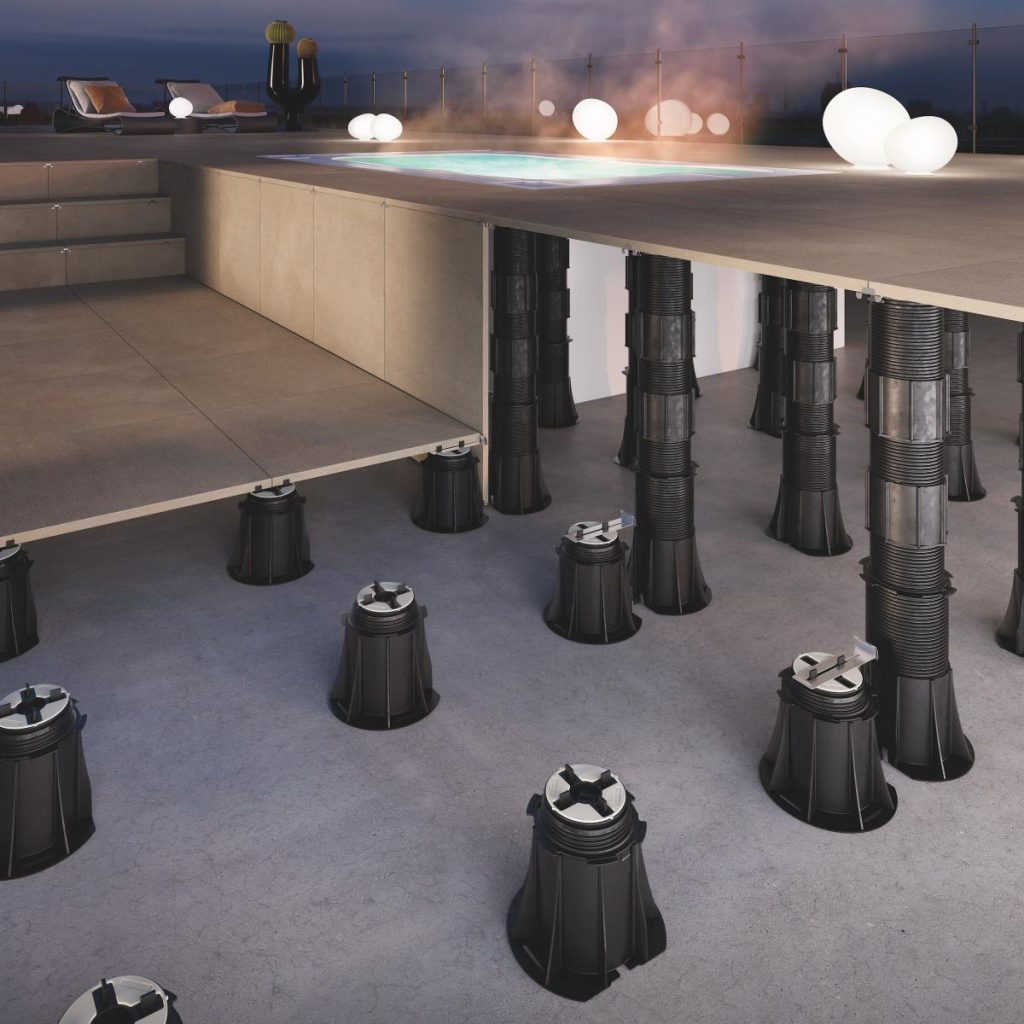 Roomvo is a leading visualization solution for the tile industry. Roomvo's proprietary technology allows consumers to preview tiles in their own rooms in just seconds.
Sigmatech, by Sigmadiamant, offers a new range of protective liquids for the polishing of surfaces. Sigmatech offers new solutions to ceramic manufacturers and increases the quality and security on the tiles.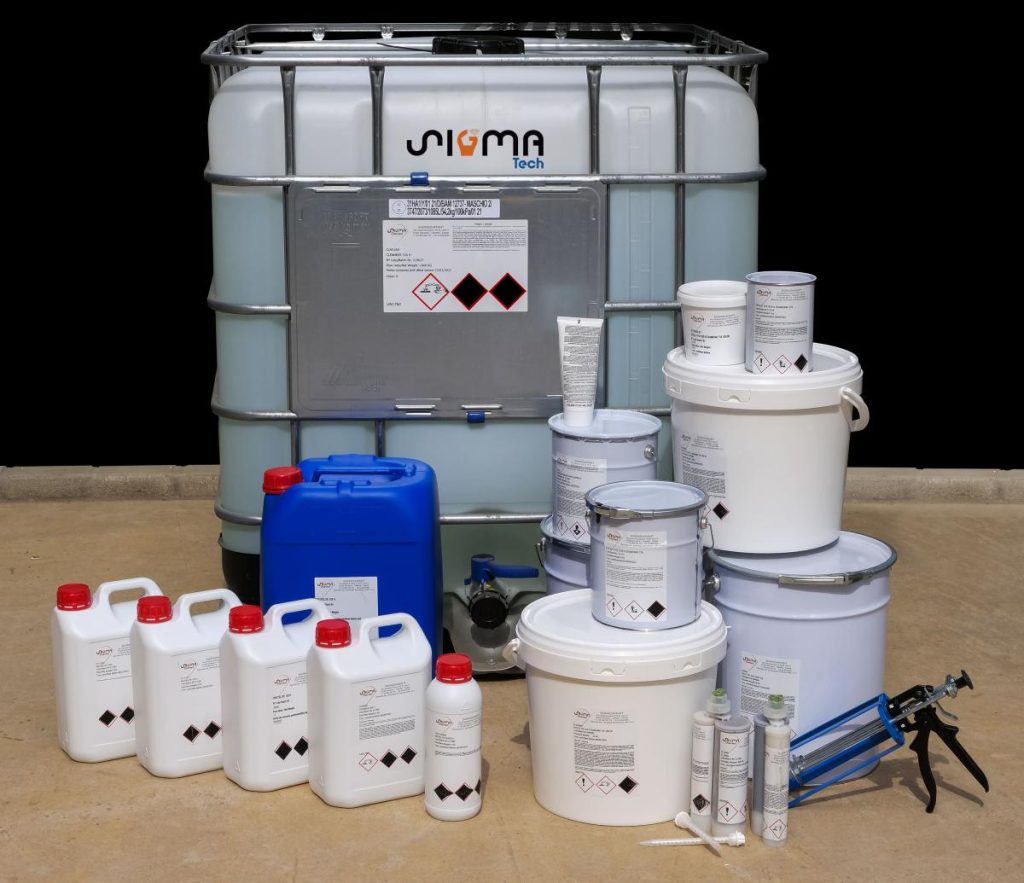 SPECTRALOCK 1 Pre-Mixed Grout, by LATICRETE International, Inc., is a patent pending, professional-grade grout that offers all the benefits of SPECTRALOCK epoxy grout without the hassle of mixing.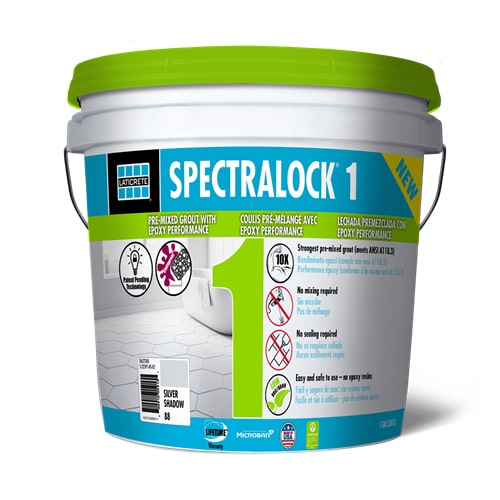 Stain-Proof Clear Traction, introduced by Stain-Proof by Dry-Treat™, is specially formulated with particles that rise to the top of the surface. This long-lasting, easy-to-apply clear coating adds traction without sacrificing beauty or appearance.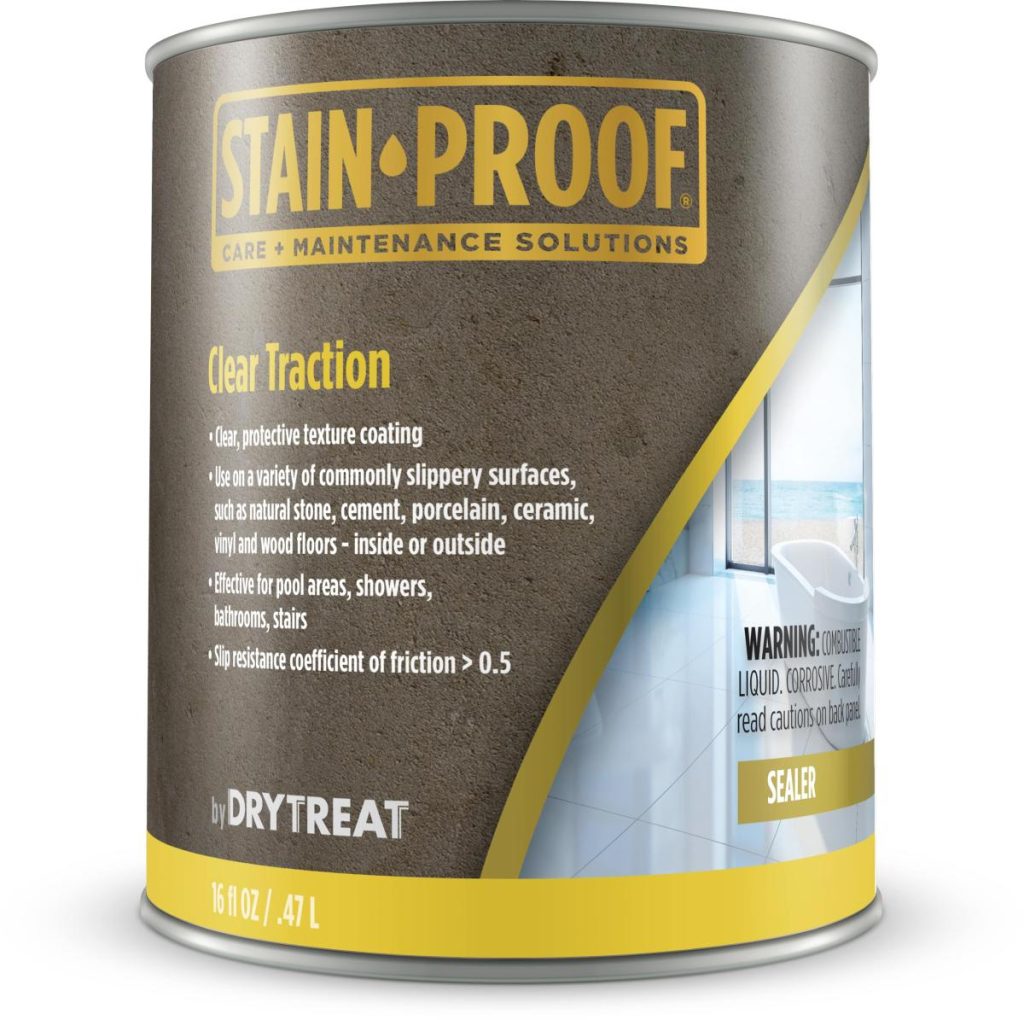 More details on www.coverings.com