Tips for renovating your house
Whether it's just one room or an entire house, if one is thinking of renovating the house, it can be a lot of work and can be very overwhelming. Here are simple home design tips and tricks which will make your job very easy and not time-consuming! Also, do check out the 8 international Tile Trends & Style, which will make your job even easier. You can easily select from these tile trends & styles which will help in renovating your house: https://www.thetilesofindia.com/tips/8-international-tile-trends-styles/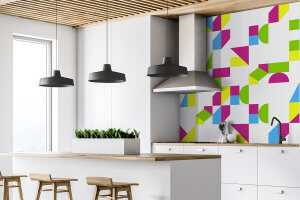 1. More Drama
You can easily rev up your interiors with the new ceramic collections that demonstrate the synthesis of various materials: the surface resembles stone, metal and minerals at the same time. The large streaks, sharp color transitions, as well as uneven tone of glossy, matte or iridescent pearl surface enhance this effect.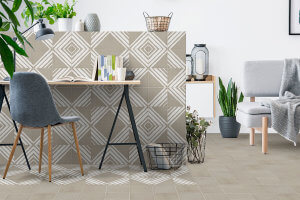 2. Rethinking Traditions
Ceramic coatings become milder and more delicate. Classic warm shades of pink, orange and terracotta in combination with sober and neutral colors create a quiet relaxing atmosphere, bringing you back to the aesthetics of minimalism. Traditions of handwork and the rustic style, reinterpreted in a modern way, are reflected in small-format tiles, the new color palette and distinctive graphics.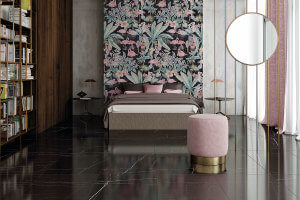 3. Wildlife World
Urban citizens seldom spend time in nature, perhaps that's why this trend is gaining popularity not just in the interior, but also in other types of design. The world of mysterious, wild, unbridled nature is magnetic, and it is revealed in a new way in plant and animal patterns, as well as authentic imitations of natural materials. The most fancied design trends include tropical and marine motifs.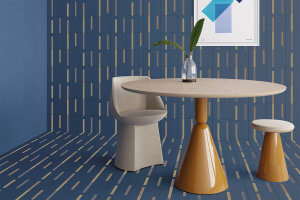 4. Plug and Play
Cheerful colors such as blue, pink and purple, as well as decorative patterns based on virtual reality and the world of digital technology becomes a fresh and original solution in modern interiors. Ceramic coatings are not just one of the finishing options, but a new way of expressing and organizing space. Designers are moving away from the traditional ceramic palette, preferring rich 'childish' shades. Such an expressive language of form and color will highlight the key points and make the interior more dynamic.