Tips to decorate your home
Tips to decorate your home with Pantone Colour of the Year 2020 'Classic Blue' by Greenlam Industries. Here are some great tips to decorate your home with Pantone, which is the colour of the year 2020 'Classic Blue' is excitement mixed with simplicity. This colour purely resonates with dynamism, elegance, and endurance. What really sets this colour apart is the personal touch and comfort it seamlessly adds to your surroundings. Incorporate the rich hues of classic blue into your home décor and introduce this colour thoughtfully to see the magic unfold!
Here's how you can create an intimate retreat by embedding this timeless yet lively 'Classic Blue' to your much-loved spaces.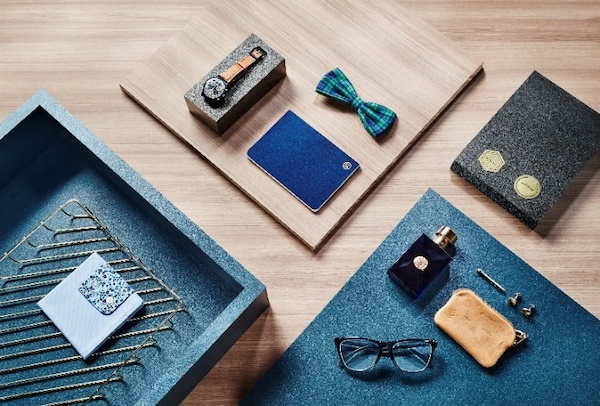 1. An Urbane Philosophy
While everyone is talking about the versatility of 'Classic Blue', let's explore the seasoned side of this color. Whether used in fashion or decor, it gives an astonishing view. A walk-in wardrobe is the best way to put spotlight on your precious accessories and clothes. Infuse a glittering texture to your Classic Blue cabinets or drawers which makes them stand out and create a plush statement.You can create an elegant base for your watches, stationary or cufflinks and create a classy contrast which looks pleasing to the eyes.
To attain a contemporary look for your dressing area, pair this pantone color with wooden laminates. Go for Sparkle Laminates from Greenlam Laminates which comes in breathtaking hues and pairs well with wood patterns. This tone will provide a refined and graceful look to your space. You can also mix and match open and closed storage options where you delegate specific compartments for your daily wear. Place a silver rimmed wall mirror which elevates the decor quotient up a notch.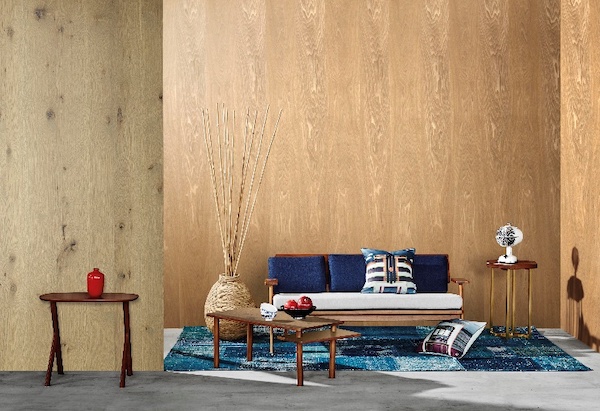 2. A Blissful Nirvana
Rustic living rooms are your perfect escape if you are looking for a spacious and charming space.A striking 'Classic Blue' color when teamed-up with wooden furniture and accents, infuses euphoria in the ambiance. Choose a sofa set upholstered in the pantone color of the year 'Classic Blue' along with coffee colored couches which is no less than an epitome of vintage glam. With an irreplaceable appeal of geometric patterns, your cushions will add a bohemian touch to your furniture.You may opt for light pops of color like pantone colors from 2016,which saw blending of two shades – Rose Quartz and Serenity, for the first time. These two colors demonstrated a balance between a warmer embracing rose tone and the cooler tranquil blue.
Coming to the walls for they majorly impact the vibes for any space, go for wooden veneers for that natural and cocooning feel. Since rustic is all about embracing the natural and rugged textures, natural wood veneers make for a perfect choice. Giving a natural warmth to your space, Arctic Oak from Deco wood comes in vertical and horizontal grain patterns which enhances the beauty of your space. Place statement accents like woven floor vase in beige or ceramic table crockery in bold red color to create a balance between the color palette. Finally,complete your living room with a stylish and textured rug made with natural fibers like jute in light and dark shades of blue.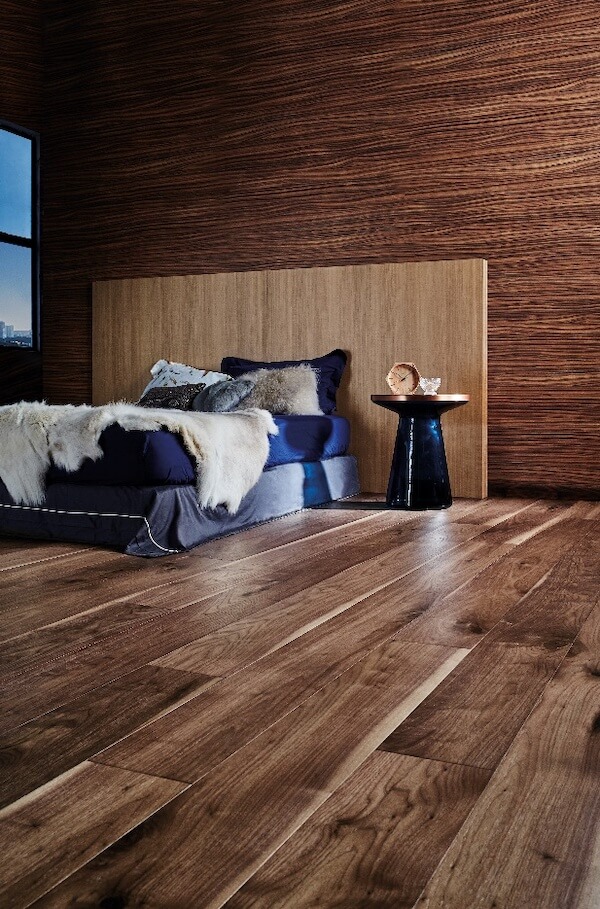 3. A Serene Mix and Match
After a tiring day at work, who doesn't feel like snuggling in their cosy bedroom? Moreover, during winters,cozy and warm ambiance is a pre-requisite. Having said that, wooden floors are a great way to create an everlasting oasis which is welcoming and minimalist. To incorporate this subtle change in your decor, start with weaving two timeless elements and creating a vision in terms of the look of your interiors.
Engineered wood floors have always been in trend with the amount of designs and styles one can get from them. For instance, this Noce Imperial from Mikasa Floors not only complements your decor but infuses harmony to your space. The brushing texture of this wood also beautifully brings out the luxury quotient. Place a plain bed sheet layered with an ultra-soft fur blanket. For a crisp finish, play around with velvet cushions in rich hues of grey or pastel pink. To finish this look, add a little shine by placing few metallic accents like a table clock or an antique showpiece. Since, blue is reminiscent of the sky and the sea, when combined with wood, your room will exude tranquility.
Whether you associate 'Classic Blue' as a safe, calm, confident or a royal shade, it is time to convey your love for this shade through redecorating your home. After all, it is a brilliant medium to build an abode that is personalized with your expressions and personality!