Reading Time:
5
minutes
8 Tile Trends for Spring Summer 2020
Spring and summer are here and with this, there is a whole fresh environment all around. The trees turn to green, and different colors start popping in nature. Our spaces too reflect this enthusiasm with the use of fresh colors in décor. Tile brands come up with unique collections that cater to this need. We give you the top 8 Tile Trends for the Spring-Summer 2020, don't miss these! Add them to your space and see how the whole décor comes alive with a sparkling joy that matches the mood of the season! Also, do check out the 8 Most Stylish Tiles which will adorn your decor too! https://www.thetilesofindia.com/tips/8-most-stylish-tiles/
1. Cool Tiles
As the name suggests cool tiles are apt for summers. They are perfect for roofs and exterior walls. These keep the space cool and are energy efficient. They are specially glazed with technology that helps them to reflect solar heat thereby maintaining a uniform temperature. Also, they will save your ever-increasing electricity bills!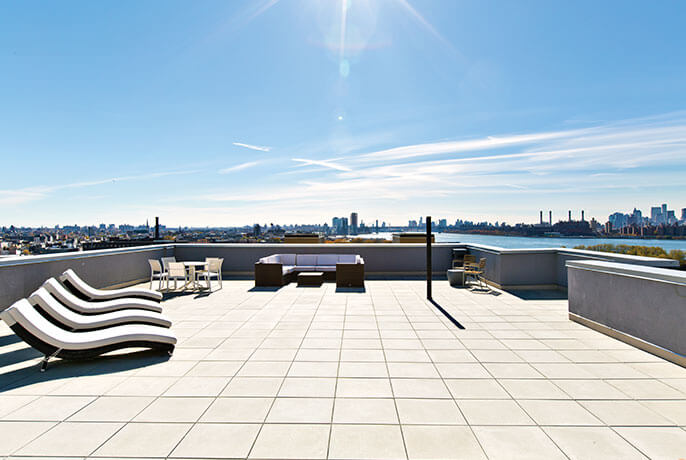 2. Neutral Hue
Neutral hue colors instantly give a calming effect to space and also make it soothing for the eyes, a much-needed relief for this season. Think of mint greens, sea blues, and candy pinks – cold and alluring like a summer shorbet! Cement tiles make a very good choice for this season because of their insulation capacities and cooling effect.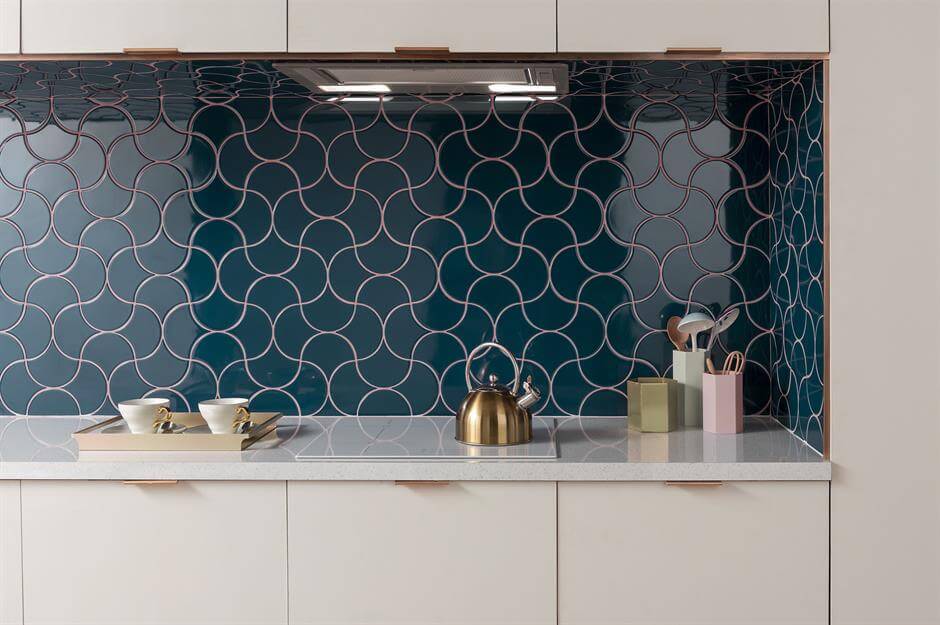 3. Geometric Shapes
Tiles with geometric patterns can make your floor and wall look like art on a big canvas. Finding the right pattern and color to go with your style and project idea is the key. Geometric shapes are becoming increasingly popular in the interior space and can provide you with a wide variety of expressions for your creativity. They come in different colors, textures, shapes, and patterns. So go ahead and choose the one that best reflects your personality!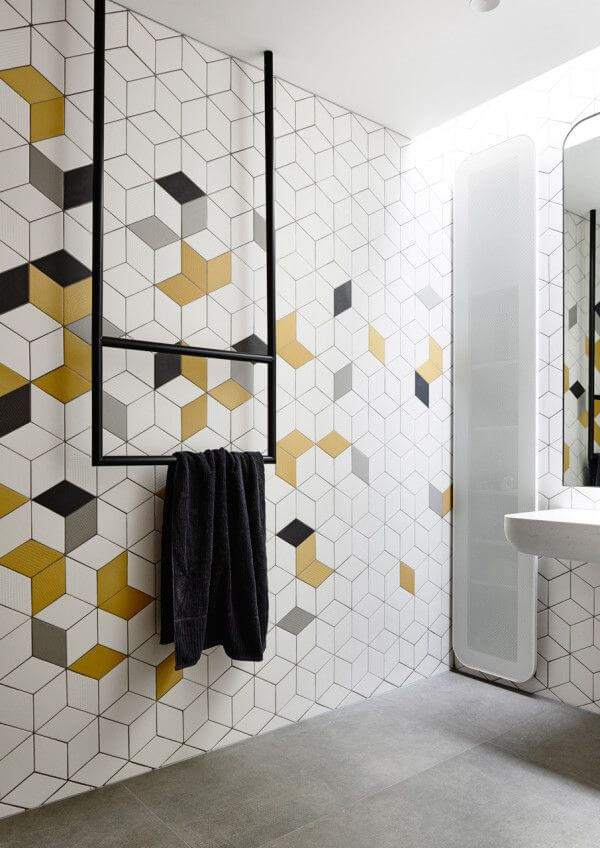 4. Traditional Turkish Ceramic Tiles
Traditional Turkish tiles come in great colors that are fresh and soothing to the eye. They are also known as Iznik Tiles and are made on a very clean white base with hardbacks and under glazed decorations in a unique technique. 70-80 percent of an İznik tile is composed of quartz and quartzit. The best advantages of these tiles are that they are easy to clean and maintain. As they are handmade, this makes each tile unique; the slight variation in the overall design makes for a stunning layout that is both organic and intentional. They come in beautiful intricate floral-inspired patterns and rich deep colors. One can apply and style them in individual rows or double up for a striking backsplash in the kitchen or bathroom walls. Alternatively, you can also create a focal point in a favorite room with a unique and creative wall pattern. They also look very attractive on staircases and in outdoor spaces. The popular sizes available in are 30×30 cm, 40×40 cm, 30×60 cm.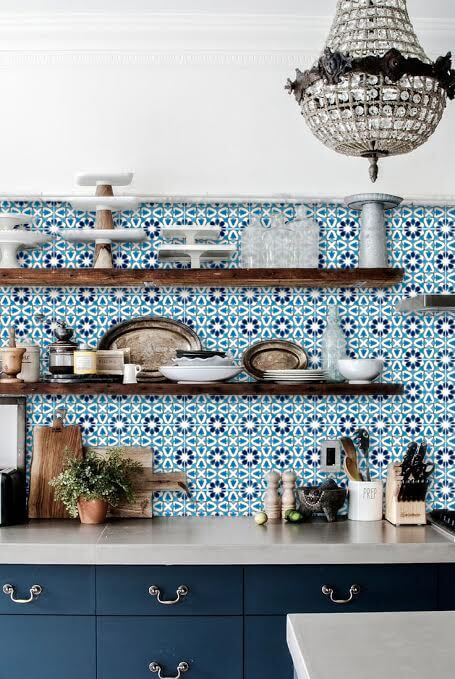 5. Terrazzo Tabletop
Terrazzo tiles have small chips of stones, marbles and were in huge demand in the '70s, they are now back with a bang. They can be used not only on floors but they are famously used for kitchen countertops and tabletops inside the interiors. Terrazzo has fun patterns to apply to your furniture! Kitchen tops and side tables are particularly popular choices, and it's not hard to see why – incorporating terrazzo can help add pops of color into an otherwise drab room. So this summer you can enjoy a refreshing feeling with terrazzo wallpapers, tabletops, accessories, flooring. They are one of the hottest trends of this spring and summer. You can choose from the wide range of colors and designs to enliven your space and bring the summer right inside your home.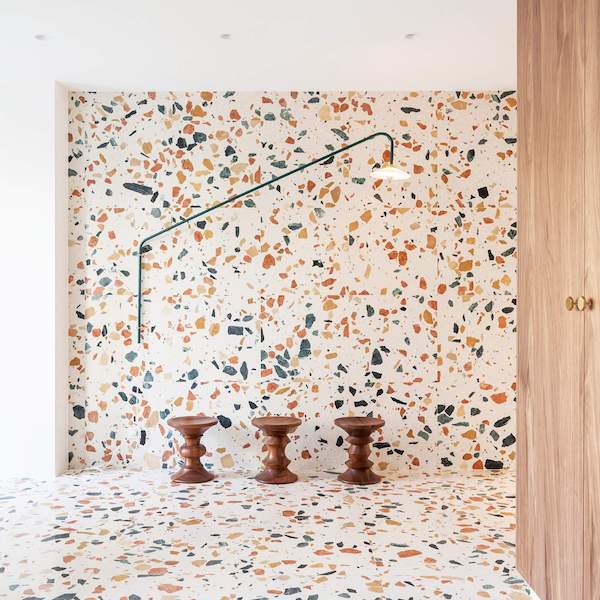 6. Moroccan Tiles
The beauty of Moroccan tiles has lasted for ages. If you like minimal design and can't add tiles to the whole area, you can add Moroccan tiles to your special corner or to one particular wall. If you are looking for renovating your bathroom or kitchen area, you could go for Moroccan tile design and make your area look fresh and exotic. They have a mix of decorative patterns, geometric designs, and efflorescent motifs and are perfect for bringing floor space to life. These tiles have made a significant comeback over the years, and have hypnotized home and business owners once again with their intricate geometric patterns and vibrant colors.
Homeowners can piece together a captivating patchwork design in true Arabesque style using these tiles. Moreover, they come with VC Shield and are 'Built to Last' all types of abrasions from daily wear and tear, which otherwise makes tiles old and worn out over time. VC Shield ensures that your tiles stay fresh and new forever. These tiles can be used in homes, commercial spaces like cafes, malls, hotels etc. for both walls and floors. These tiles are available in 600 x 600mm size.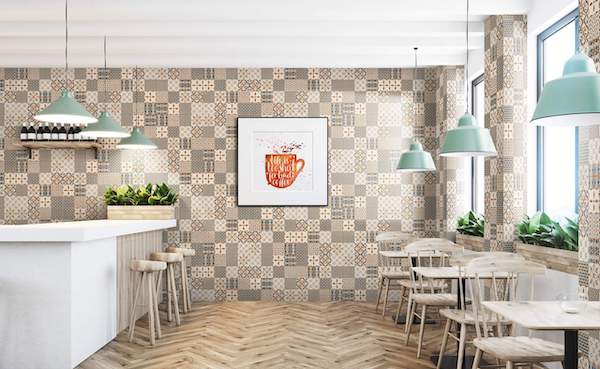 7. Terracotta Tiles
Terracotta tiles have come back into trend and are available in so many creative patterns, shapes, and colors. Terracotta tiles can be used on the floors especially in kitchen areas, bathrooms, basements, gardens, etc. Terracotta is a classic and gives a unique style and modern look to the spaces. It comes in various colors, red and orange been the popular ones. Terracotta tiles are warm and homely. When you add terracotta to any room in your home you are bringing an element of the 'old world' warmth and welcoming.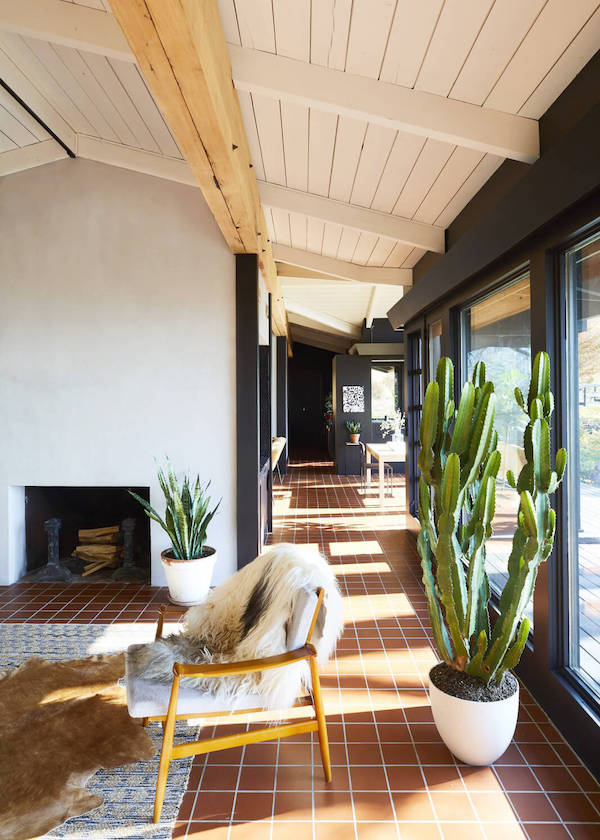 8. Marble Inspired Tile Floors
Due to the latest technological innovations, marble-inspired tiles resemble real marble features and natural patterns of marble in porcelain. These marble inspired tiles are long-lasting, very pocket friendly, and come with unique coloring and style. They can be extensively used on floors and are highly recommended for this summer.